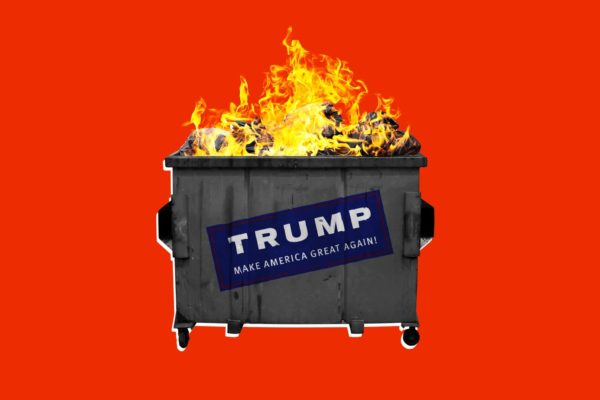 Greetings from the heartland.
Okay, I'm actually back, safe at home, but I bring you news from the heartland. And it's interesting. Traveling east through Nebraska I observed a few election trends that stood out.
Very few Trump yard signs, flags or bumper stickers. I actually saw more campaign signs in eastern Colorado (probably oil and gas/ranch properties).
Biden seems to have so much money there are TWO (2!) huge billboards in my parents' small (35k folks) town. Not a Trump billboard to be seen. Lots of Loser Stench, I believe. If you wonder why they'd waste money in NE – I believe it's because NE electoral votes are split*. So every vote really does count.
An absence of Trump hats – much different than just a year ago. That doesn't mean they won't vote for him, I believe they will – or maybe they'll stay home – but again Loser Stench.
Ben Sasse is still an ass with very little going in the area of intellect.
And finally – I wish I could have gotten a photo of this, but I was going 80 mph down the interstate, it took a minute for it to register what I was seeing and if I had stopped abruptly I would have disturbed the dogs. Not to mention, I had a box of rocks in the car (long story) that I wouldn't want to turn into projectiles.
At the end of a long driveway, there was an orange dumpster filled with dirt. And stuck in that dirt? A large Trump 2020 MAGA banner.
Was it a work of satire, too hip for those of us speeding by? Or an actual Trump supporter who was completely clueless to the image they had constructed?  Who can tell any more…
But I laughed.
Bonus puppies. They are so over this whole travel thing:
They are exhausted.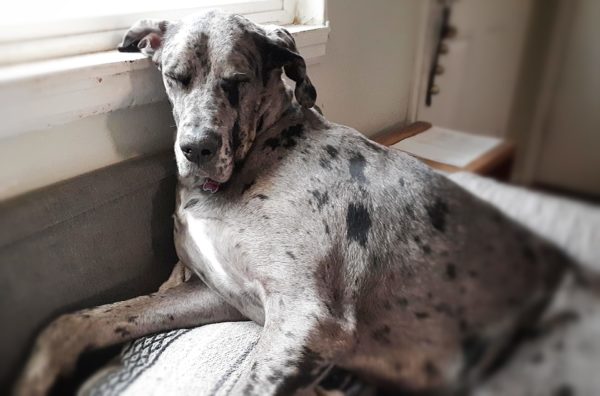 Open thread
*The winner of the popular vote gets two electoral votes, while one is assigned to the winner of each of the state's three congressional districts. This approach was established beginning with the 1992 election.