A graph of the Case-Schiller housing price index since 2000.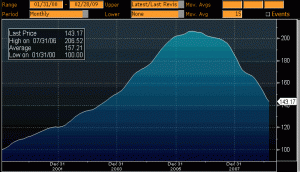 You can see it's still up 43% over nine years. That works out to about almost exactly 4% a year (compound interest, bitches). Not that bad.
Things just really went nuts for a little while there with the ownership society (though, no, I'm not blaming Bush).