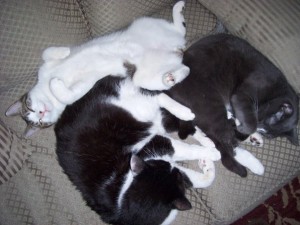 I've been informed that I should post the Thursday night open thread early because all the geeks are going to rush off to watch Flash Forward. Duly noted.
Here is the Thursday Night recipe:
1. Greek Pasta w/Shrimp
2. Salad – add some black olives, feta and Greek dressing to continue the theme
3. Greek Style Green Beans
4. Honey of a Pie
Keep the dictionary entries coming.