Couple of quick links for your after dinner reading:
1. Commenter Cerberus informs us that today is Transgender Day of Remembrance. He has some additional thoughts here.
2. My good friends, Bill and Jill (we call them the Ill's for short), have lost their beloved cat Bandit, who has been missing for several days. Send out good vibes/pleasant thoughts, if you would.
3. Several of you have sent me this link about Dogs Don't Understand Basic Concepts, and I finally got around to reading it, and it is every bit as funny as you all said it was. She really captures the essence of her dogs.
4. It appears that the civil war between America's favorite grifter, Snowflake Snooki, and the rest of the GOP is really heating up.
5. Today in TSA news, we learn that TSA agents hate doing the new patdowns as much a we hate getting. Additionally, a flight attendant was forced to remove her prosthetic breast to get through a security gropepoint. Which makes me wonder- why the hell do we even make pilots go through security screening in the first place? If they want to bring a plane down, they don't need nail clippers, a lighter, four ounces of hand lotion, or the rest of the stupid shit the TSA morons confiscate from the rest of us. All they need to do to bring a plane down is to… point it down.
6. While most of you are getting ready for Thanksgiving, no doubt Ezra Klein and Matthew Yglesias are gearing up for their annual war on Turkey. And no, I am not kidding.
7. Is it just me, or are red pistachios nowhere to be found any more? Did we finally get over the need to dye them?
And finally, Evelyn sends along this: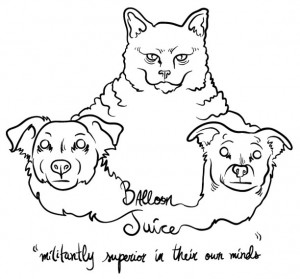 I have so very little artistic talent that it boggles my mind she was able to put that together in just over two hours.