For those of you who missed the drama yesterday, we rolled out the new site, which hopefully will last another year before I have the code so screwed up that the site loads like Rex Ryan runs. There might be a few changes here and there, but I'm not sure about this one: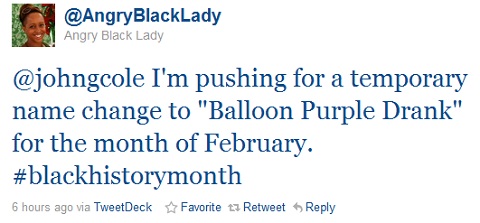 Although I have to admit, "JaMarcus Russell Presents Balloon Purple Drank" does have a nice ring to it.
Any problems this morning with the website? I'd recommend everyone clear their cache before complaining.