Alex Knapp illustrates the distribution of wealth in this country with a handy piechart: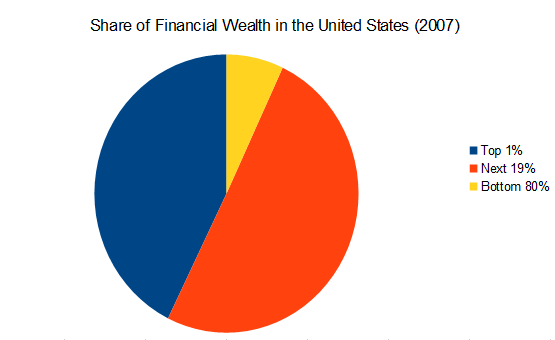 Alex notes that, "As you can see, this is why the wealthy in this country pay most of the taxes — they have most of the money, by a staggering amount."
More charts and numbers here.
Good thing the Tea Partiers have gotten themselves over to Wisconsin to help Breitbart counter protest against those greedy unions.
Also, here's Rachel Maddow interviewing Russ Feingold on the union-busting:
PS – Feingold's Progressives United is here.
PPS – Via Yglesias a map of collective bargaining across the nation: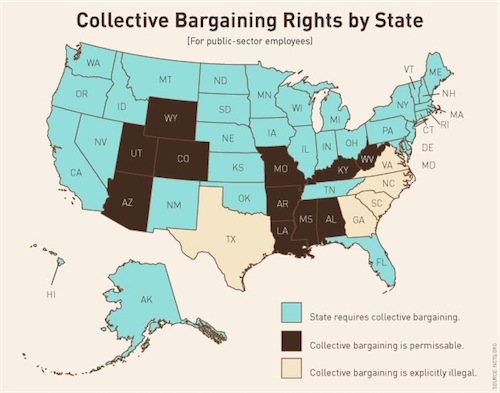 See, Wisconsin is just trying to out-crazy Arizona. I don't think they stand a chance.