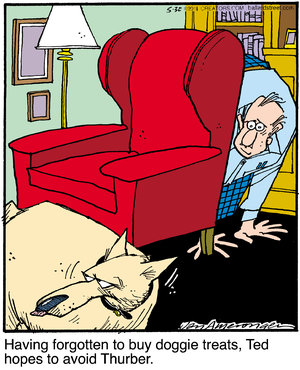 (Ballard Street by Jerry Van Amerongen, via Gocomics.com)
__
Happy thoughts for the beginning of a compressed work week:
Republicans brace for tough 2012 fight against Obama in unlikely place
__
RALEIGH, N.C. — By any number of indicators, President Obama shouldn't have much of a chance in North Carolina next year. In no state was Obama's 2008 win closer — he won by just 14,177 votes, or 0.3 percent of the electorate — and he's less popular now. The economy, now Obama's economy, is in worse shape. And voters here have turned against many Democrats, ousting a congressman and a slew of state lawmakers last fall.
__
But if Republican activists are feeling confident, you wouldn't know it by what they're doing and saying…
__
"They turned out voters in record numbers last time, and we need to be ready," said Robin Hayes, chairman of the North Carolina GOP and a former congressman who was defeated in the 2008 wave that Obama led. "We expect them to be as good and probably better. We know they'll have more money. And if you think that's not the case, you're making a foolish mistake."
__
The dynamics in North Carolina that worry Republicans — a booming minority population, an influx of more moderate voters and a changing set of priorities — are on display across other parts of the South as well, notably in Virginia and Florida, where Obama also won in 2008.
__
This time around, his campaign hopes to make a play for Georgia and Texas, seeing in those states the same sorts of economic and cultural changes as elsewhere in the South. An Obama victory in either would be a long shot, but a win in any of those Southern states would make it difficult for Republicans to capture the presidency.