From commentor Kathi C:
Bought this little, old house three years ago with a huge yard for the dogs but absolutely no flower beds! Making progress, as you can see. Next year I plan to twist the son's neck until he builds me a raised bed for veggies close to the house because I'm getting tired of feeding the groundhogs who live under the shed next to the existing in-ground veggie bed.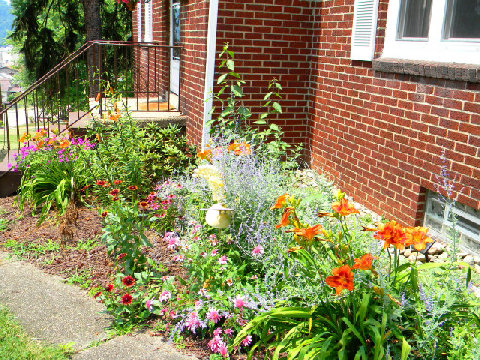 ***********
Here in the Boston area, I'm just glad I persuaded the Spousal Unit to settle for pre-potted daylilies (Seawrights will also dig plants straight from the field rows if buyers will settle for bare-root). Even though the Heat Dome of Sweaty Gasping Death didn't creep this far east until mid-week, just keeping ahead of the watering is tiring me out…
__
What's it like in your gardens this week?