This just showed up as an ad on this page.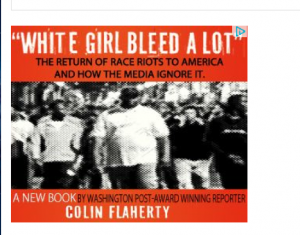 A description on Amazon:
An unprecedented tidal wave of racial violence is sweeping America.

In more than 50 cities on hundreds of occasions in the last two years, groups of black people have robbed, looted, vandalized, stolen even raped and murdered.
The reality is that crime is down in the United States over the past few years, and over the past 20 years in total, especially in cities.
It's awful that some right-wingers are spewing this bullshit.