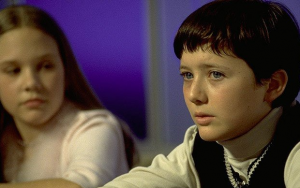 We all know that there can be no appearance of bias in the objective media, and since Paul Ryan's wonk rep took a big hit this week, the Post must run a story telling us how Ryan is still going to be a power in DC no matter what happens next month. But the retroactive soft bigotry of low expectations is reaching a new low:
"If you're 42 and it's your first national appearance in that kind of situation and you're still on the stage when it's over, you won," said former House speaker Newt Gingrich. "I thought he was gaining confidence as the evening wore on."
A week ago, Paul Ryan was going to crush doddering gaffe monster Joe Biden with his wonky Powerpoint sensibility. A week later, they're happy that Martha Raddatz' feet didn't get wet in a spreading pool of urine from the delicate young man.