Shawn and I are going around the house making lists of things that need to be repaired, and my kitchen curtains are on the top of the list. They are beige and have a plastic lining on the other side of the fabric, and in a fit of stupidity, I washed them and then dried them and basically melted a lot of the lining. So I need new ones.
The problem is I have never seen curtains like this before, so I do not even know where to look. Where do you find this kind of curtain that you just clasp? What is the name of them?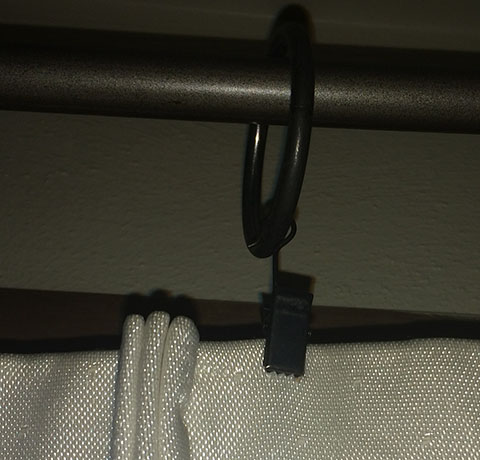 Yes, there was a reason I liked living in apartment complexes where you could just call and say "This is broken, please fix it."
*** Update ***
It's posts like this when I read the comments and reaffirm that I do hate most of you.
What is wrong with regular cheap curtains in the kitchen that get trashed a lot because the back door gets used 20 times as much as the front door? This ain't the Taj Mahal.