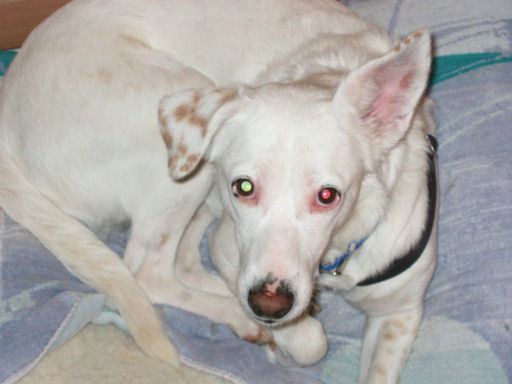 By request, from commentor Smedley Darlington Prunebanks (formerly Mumphrey, et al.) :
We had to let our dog Athelbert go on Wednesday. He was 12 or 13 and he had prostate cancer. Seems they can help people with prostate cancer, but they don't yet know how to do it with dogs. We were with him when he went, so maybe that helped him a little. It helped us, at least.

I met him in Tela, Honduras on the beach in 2003. I brought him to the U.S. in 2005, and he lived with us ever since. He was a good friend, which is about the best thing you can say about anybody, I guess. Tomorrow I'll take him down to my mother's house in the country and bury him. It's so weird not having him around. I keep finding myself thinking that it's time to take him out or feed him. And the 200 mile trip to my mother's house will seem unreal without him making me scratch his head the whole way down.

His name was actually Aþelbert, with a "þ", but in a pinch, I spelled it with a "th". It might seem odd that a Honduran dog would have an Old English name, but that's just the kind of guy he was. He didn't play by anybody else's rules.
Vaya con Dios, Athelbert. I'm gonna go give my guys some extra attention now…