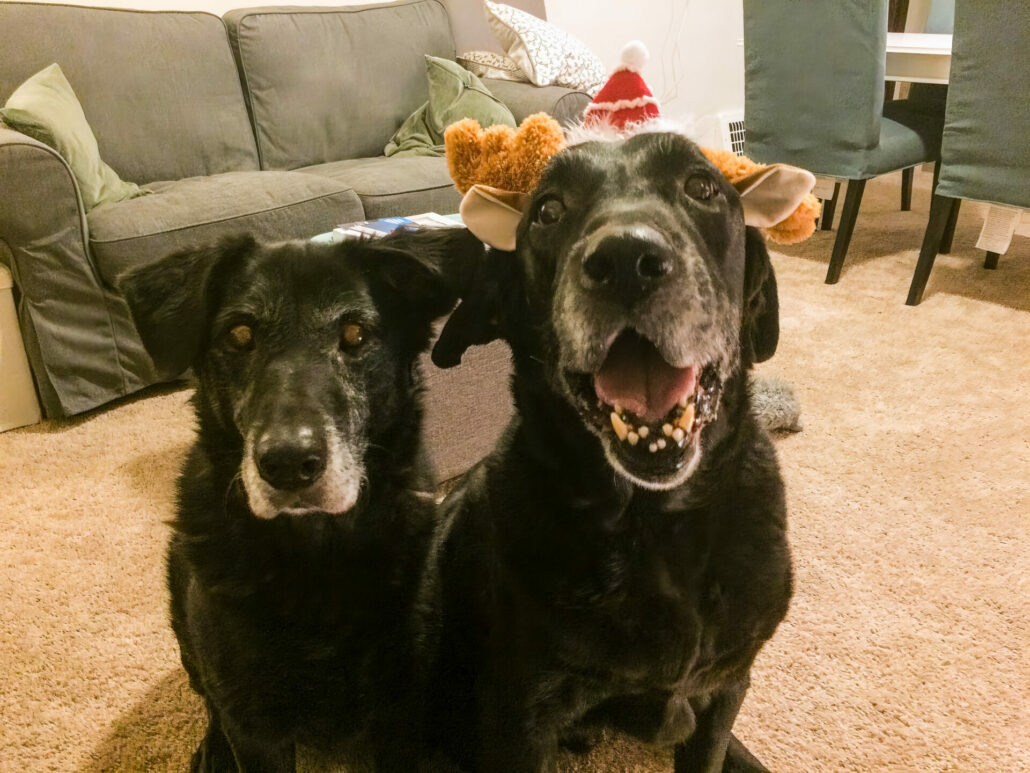 The folks at Athenspets have been really great about getting in touch throughout the year.  We just received the square photo below, along with an update – kind of a year in review.  Mostly really good news about all the pets we have helped through our support of Athenspets, but some sad news about Cindy Lou.  I guess I'll start with that, even though I cry every time I think of it.
I didn't share the news about Cindy Lou in July because something awful was happening in the news and it didn't feel like the right time.  But now everything's going so much better (!?) – okay it's clear that now is the time to share the news, regardless.
[Text in block quotes is from Lisa, the amazing head of Athenspets.  Anything not in block quotes is me.]
Here's sweet Cindy Lou.
Athenspets – Walter's Fund, The Year In ReviewPost + Comments (28)