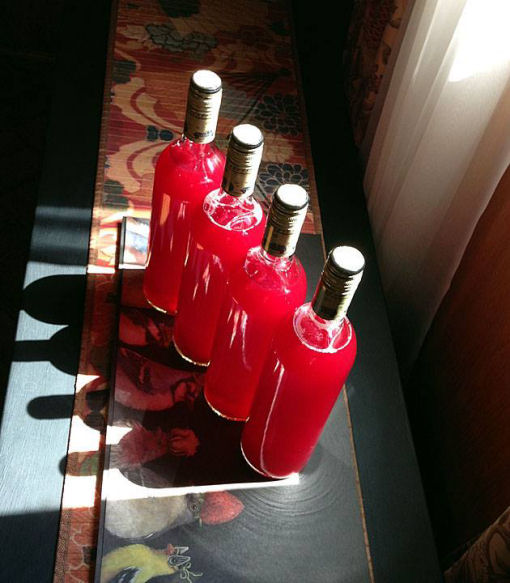 From faithful commentor Marvel:
Over this-away, we're picking & freezing and picking & canning and picking & eating and picking & picking. We plucked 47 pounds of Damson plums (these are small, tart, blue beauties) from just a few limbs of the tree out back. After cleaning & scoring & freezing about ten pounds for friends, I assembled two gallons of Damson Plum Cordial (currently resting in in a cool, dark place until decanting time in December). I used a stove-top steamer/juicer thingie to produce about a gallon of intensely-wonderful juice to be used in a cardomom-infused plum jelly — the color of this stuff is not to be believed.
***********
I just picked what's probably the last big bowl of ripe tomatoes this season… at least half of the plants have died of the blights, and the rest ain't looking too good neither. Usually I count on harvesting well into October, but apart from hoping for a late burst of cherry-tomato productivity, looks like I'll have more time this fall to deal with the much-neglected flower beds & shrubbery…
Speaking of cleaning up messes, I've been going through my email. I've got a stash of pet pics still waiting to be used, but no more Garden Chat messages that I can find. So, if you've sent me pics that haven't been front-paged, please let me know!
What's going on in your gardens this week?