Via The New York Times an essential article on the ways Big Finance screws serving troops — and the rest of us:
Charles Beard, a sergeant in the Army National Guard, says he was on duty in the Iraqi city of Tikrit when men came to his California home to repossess the family car. Unless his wife handed over the keys, she would go to jail, they said.

The men took the car, even though federal law requires lenders to obtain court orders before seizing the vehicles of active duty service members.

Sergeant Beard had no redress in court: His lawsuit against the auto lender was thrown out because of a clause in his contract that forced any dispute into mandatory arbitration, a private system for resolving complaints where the courtroom rules of evidence do not apply. In the cloistered legal universe of mandatory arbitration, the companies sometimes pick the arbiters, and the results, which cannot be appealed, are almost never made public….

The kicker in that already insufferable situation:
Over the years, Congress has given service members a number of protections — some dating to the Civil War — from repossessions and foreclosures.

Efforts to maintain that special status for service members has run into resistance from the financial industry, including many of the same banks that promote the work they do for veterans. While using mandatory arbitration, some companies repeatedly violate the federal protections, leaving troops and their families vulnerable to predatory lending, the military lawyers and government officials say….

…The Government Accountability Office, for example, found in 2012 that financial institutions had failed to abide by the law more than 15,000 times.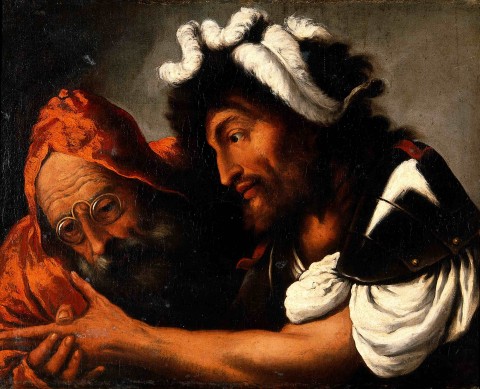 Efforts in Congress to block financial companies' efforts to weaken any vestige of legal protection met the subterranean death favored by the scumsuckers for whom light is poison:
Last year, a bipartisan bill that would have allowed service members to opt out of arbitration and file a lawsuit met with opposition from the U.S. Chamber of Commerce and Wall Street's major trade group, the Securities Industry and Financial Markets Association, or Sifma.

"While we remain very supportive of the troops, we see no empirical or other evidence that service members are being harmed by or require relief from arbitration clauses," Kevin Carroll, a managing director and associate general counsel at Sifma, said in a statement.
Here's what they mean by "support."
In lobbying against the bill, several financial industry groups and a large phone company visited with the staff of Senator Lindsey Graham, Republican of South Carolina, who sponsored the legislation along with Senator Jack Reed, a Rhode Island Democrat.

The trade groups told Mr. Graham's office that they were already working to make their arbitration procedure more accommodating to service members, according to a person briefed on those discussions who would speak only on the condition of anonymity.

"The message was, 'Let us fix this internally,' " the person said. "Don't upset the apple cart with a new law."
Whether or not that line was believed, the result was as desired:
The bill never made it out of committee last year, though Mr. Graham plans to reintroduce it this year.
Committees:  where money talks so effectively — and almost silently.
This at once an infuriating abuse of people doing what their political leaders have tasked them to do, at risk to themselves and costs to their families — and a sign of how bad the system is rigged against all of us.  Realize this:  serving troops at least have some legal protection that, however abused can still be invoked.  Everyone else:  suck it up, face mandatory arbitration, and say "Thank you, sir, may I have another" everytime we have to bend over and take one for the greater good of modern American financial capitalism.
Also: kudos to Senators Graham and Reed for making an attempt.  But let's be clear:  Republicans — the party that claims the flag and the troops as their personal property — control both houses of Congress and have unfettered control of the agenda there.  So this is a test:  if they can't fix this — now — then it's incumbent on those of us on the other side to hang their betrayal of the troops around every member.
Image:  Pietro Muttoni called della Vecchia, A fortune-teller reading the palm of a soldier, before 1678.  I can't help but thinking the fortune teller is telling the soldier that he sees the future, and the his client is f**ked.