Some brief excitement today. As Christion and I were driving home from the crappy Kroger in Wellsburg, we drove around a blind curve on Rt. 67 and found this hot mess: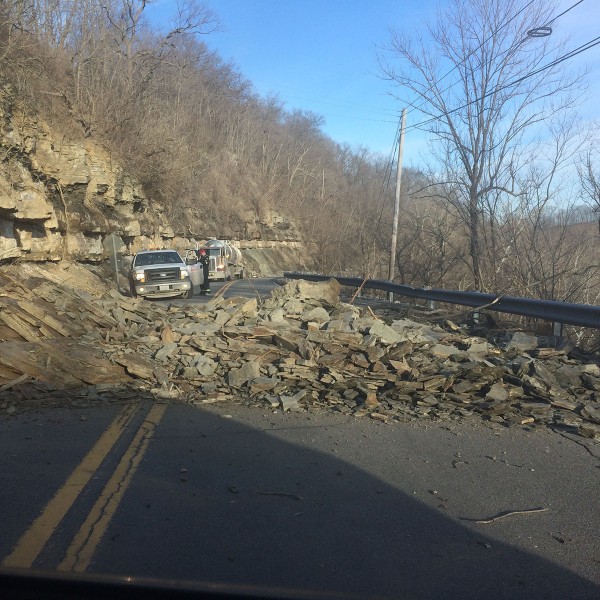 That used to be here: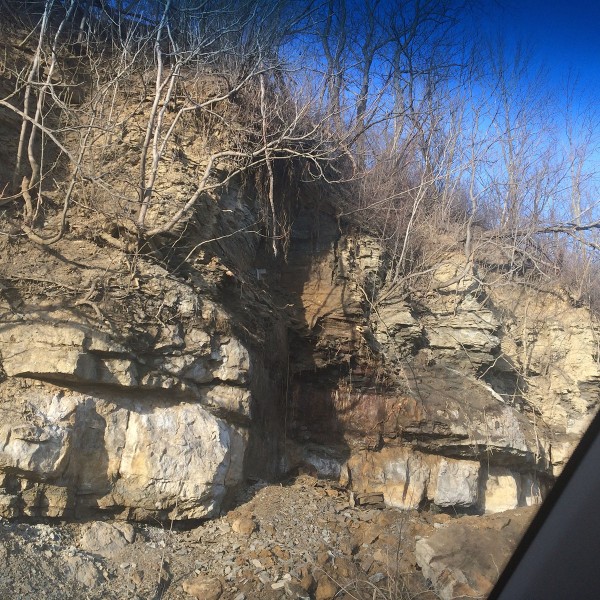 It apparently happened about 45 seconds before we got there, because the fracking convoy drivers were just getting out of their trucks. Not sure how much you can tell, but on one side of the road is the wall of rock that crumbled, and on the other side of the road is a several hundred foot drop down to the old Sanford farm. If you got hit by that slide and were not immediately killed, it would probably throw you over the cliff where you would most definitely have the hurt put on you.
We got home and shared our harrowing tale with the animals: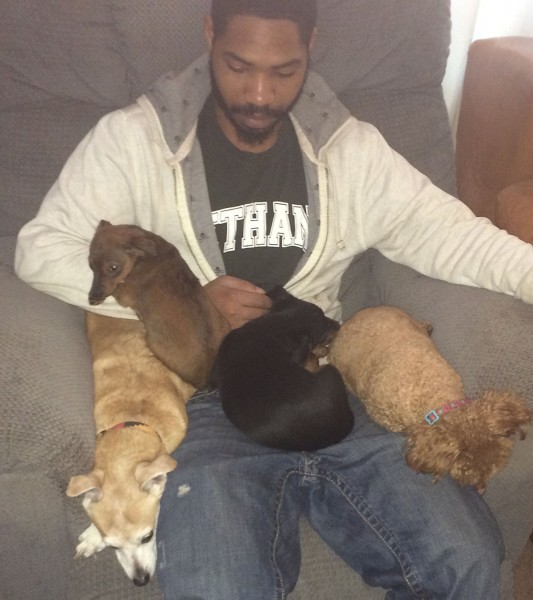 Fair warning to all visitors- keep moving, or you will be serving as a couch before you know what hit you.