The uninsured rate fell to 11.9 percent during the first quarter of this year, 1 percentage point below the rate at the close of 2014, according to the findings of a Gallup-Healthways Well-Being Index poll published Monday. The decline coincides with the start of benefits for new Obamacare enrollees at the beginning of 2015
And the Gallup graph: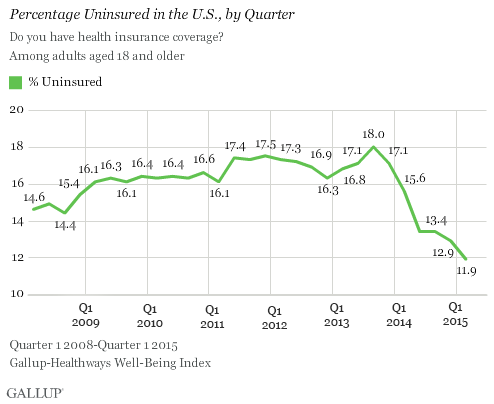 Almost seems like this entire kludge is working very nicely.  And we know that rate will tick down another notch as Pennsylvania, New Hampshire and now Montana continue to expand Medicaid to their entire eligible populations.