The mother and son bond is unbreakable: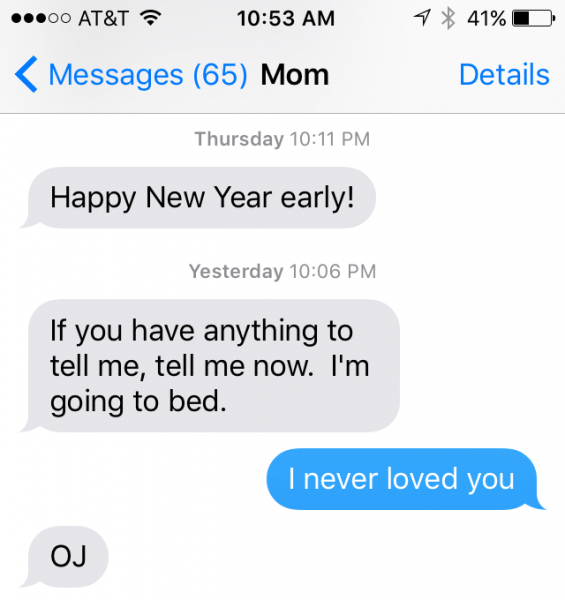 "OJ" has nothing to do with OJ Simpson. One day we were doing something in public and my brother and I were tag-teaming her, either making her laugh inappropriately or intentionally trying to aggravate her, so she couldn't give us the middle finger, so she just said "OJ." We both asked "what the hell does OJ mean?" and she replied "obscene gesture," aka she was flipping us the bird. That led to another round of hysterics when we pointed out that gesture doesn't start with a "J," which of course she knows, she's got a doctorate in Education and taught English her entire life.
At any rate, I just thought this was funny. And before you get the vapors and say "Your mom flips you off," think for a second. You would, too.