As part of the Center for Medicare and Medicaid Services (CMS) rule that was released yesterday, the actuarial value bands increased from a de minimas actuarial value (AV) variation of +/-2 to an allowed variation of +2 or -4.  A Silver plan can now range from 66% AV to 72% AV instead of formerly having to be between 68% and 72% AV.
This change will have variable impact.  I think that if we assume that carriers that are already selling plans at 68.01% AV or less are more likely to go to a 66% AV plan than carriers that that are not pricing at the bottom of the AV rung.  I've used the 2017 Universal Rate Review Template to identify the states that I think will be most likely to see 66% AV plans for 2018: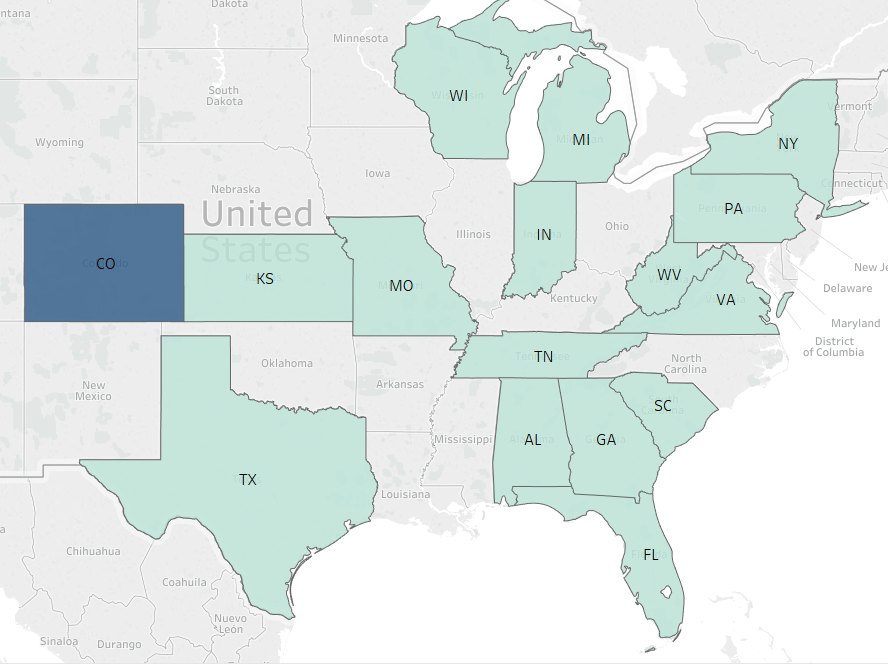 A 66% AV plan is not neccessarily a bad thing. A 66% AV plan in Alabama if it is paired with a 72% AV Silver benchmark is a good thing.  This will give the single carrier in the state, BCBS-AL, the ability to continue to offer very good deals for healthy, subsidized individuals like they are in 2017.  The problem will be in states where there are converged markets.  Indiana has two Medicaid like providers offering very similar plans.  They both have converged to the same solution of narrow, low cost, low AV products that cluster at the benchmark point. This convergence incentive remains for both Molina and Centene so they will both offer 66% AV plans and the market will see a net transfer of risk from carriers to sick individuals.