On the Road is a weekday feature spotlighting reader photo submissions.
From the exotic to the familiar, whether you're traveling or in your own backyard, we would love to see the world through your eyes.
Good Morning All,
This weekday feature is for Juicers who are are on the road, traveling, or just want to share a little bit of their world via stories and pictures. So many of us rise each morning, eager for something beautiful, inspiring, amazing, subtle, of note, and our community delivers – a view into their world, whether they're far away or close to home – pictures with a story, with context, with meaning, sometimes just beauty. By concentrating travel updates and tips here, it's easier for all of us to keep up or find them later.
So please, speak up and share some of your adventures and travel news here, and submit your pictures using our speedy, secure form. You can submit up to 7 pictures at a time, with an overall description and one for each picture.
You can, of course, send an email with pictures if the form gives you trouble, or if you are trying to submit something special, like a zipped archive or a movie. If your pictures are already hosted online, then please email the links with your descriptions.
For each picture, it's best to provide your commenter screenname, description, where it was taken, and date. It's tough to keep everyone's email address and screenname straight, so don't assume that I remember it "from last time". More and more, the first photo before the fold will be from a commenter, so making it easy to locate the screenname when I've found a compelling photo is crucial.
Have a wonderful day, and enjoy the pictures!
More from Le Comte.
FYI, watch the TV or internet or what-have-you for the 1:30 PM EST launch of the SpaceX Falcon Heavy rocket. This should be amazing – I expect success, or it could be an amazing explosive and fiery failure. Either way – dramatic!
I can't promise I'll be online to post a thread, but I'm sure someone else will. Fingers crossed for a 100% successful launch and subsequent planning of heavy exploration/colonization missions.
Today, pictures from valued commenter Le Comte de Monte Cristo, fka Edmund Dantes.
More of my January trip to Southeast Asia

Angkor Wat

Taken on 2018-01-15

Siem Reap, Cambodia

This was a nice reflection shot. A few minutes later I dropped my phone and cracked the crap out of my screen.
Angkor Wat

Taken on 2018-01-15

Siem Reap, Kingdom of Cambodia

A thousand years ago, the Khmer Empire swung back and forth between being Hindu and being Buddhist, and the temples reflected this religious struggle. While Vietnam was very East Asian and used Chinese style ideograms until the Jesuits spread modified Roman characters, Khmer and Lao were very Indian influenced and use a Sanskrit based script.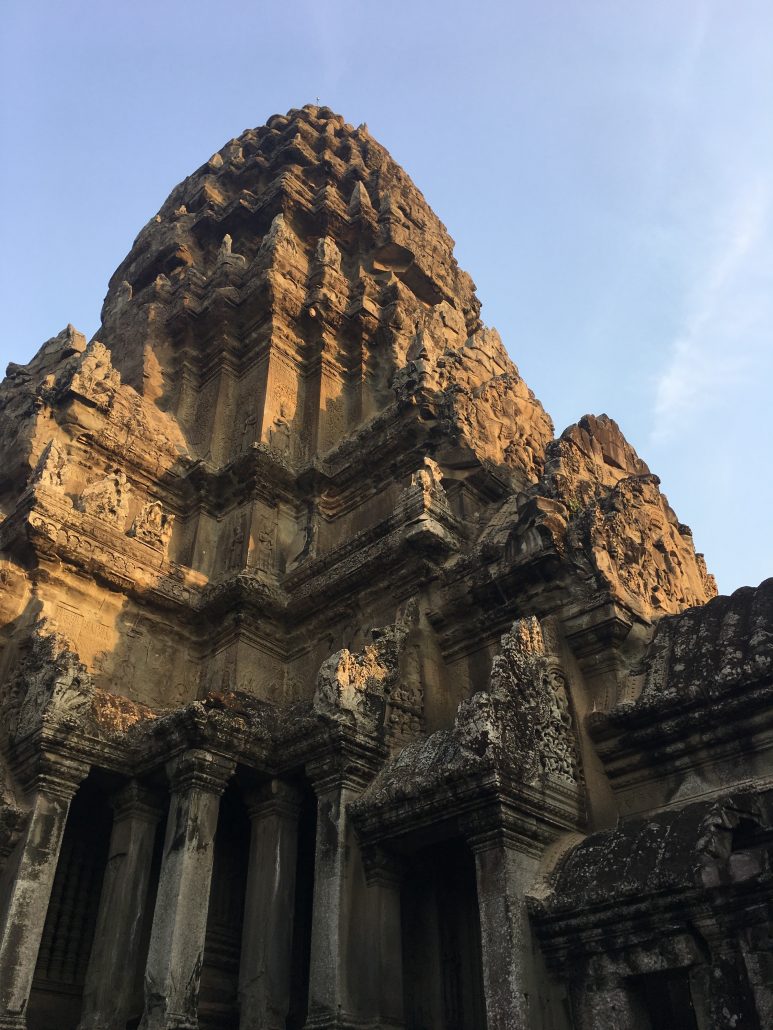 Sunset at Angkor Wat

Taken on 2018-01-15

Siem Reap

The Light was stunning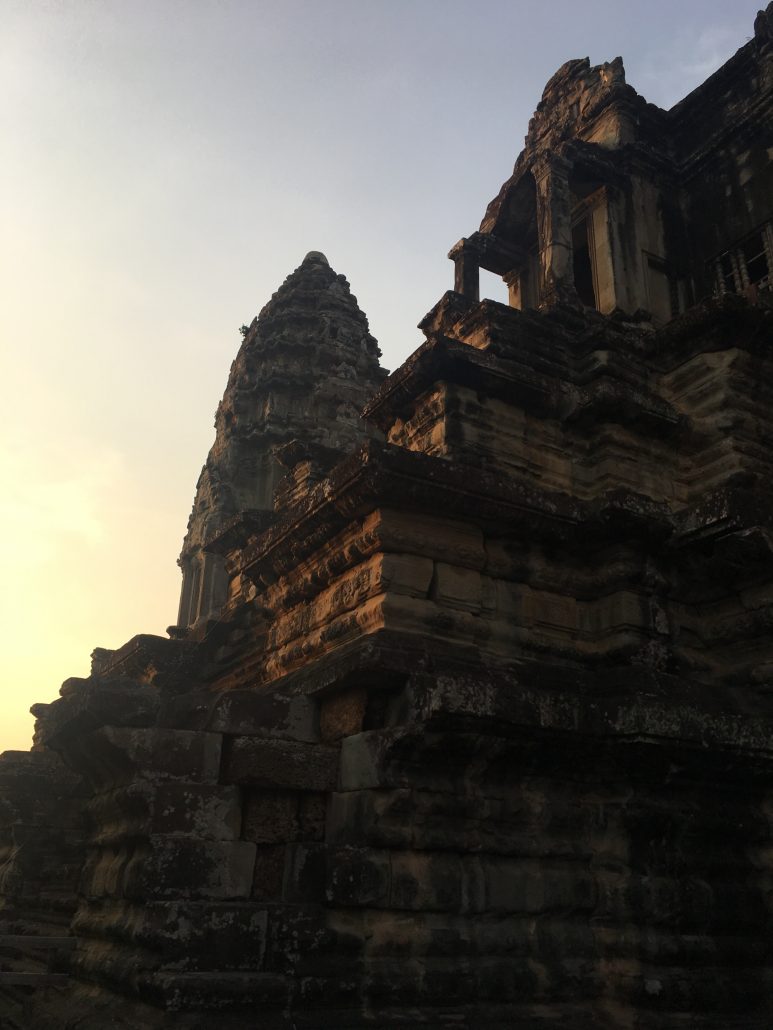 Ta Prohm

Taken on 2018-01-16

Siem Reap

Cottonwood trees grow out of the ruins
Elephant Gate

Taken on 2018-01-16

Siem Reap

I just loved the face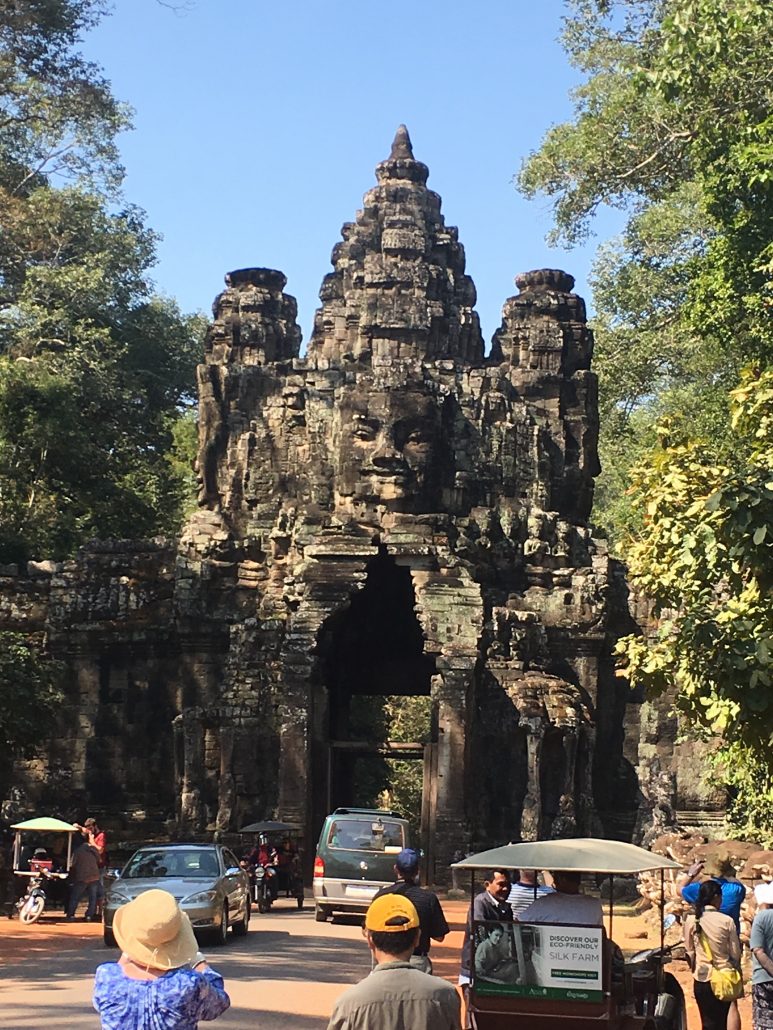 Bayon

Taken on 2018-01-16

Siem Reap

The scope of Angkor is stunning. When it was capital of the Khmer Empire a thousand years ago, 1.3 Million souls lived here. There is a lifetime of work for archaeologists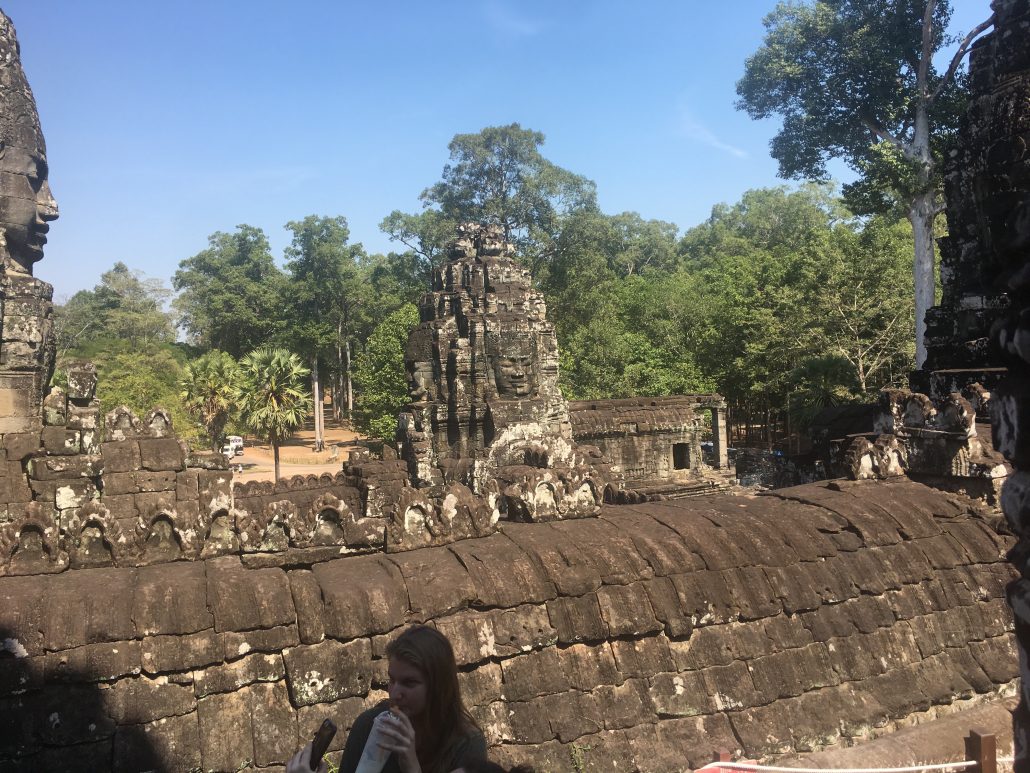 Us…

Taken on 2018-01-16

Siem Reap

This is at Elephant Terrace, and close to where our youngest daughter worked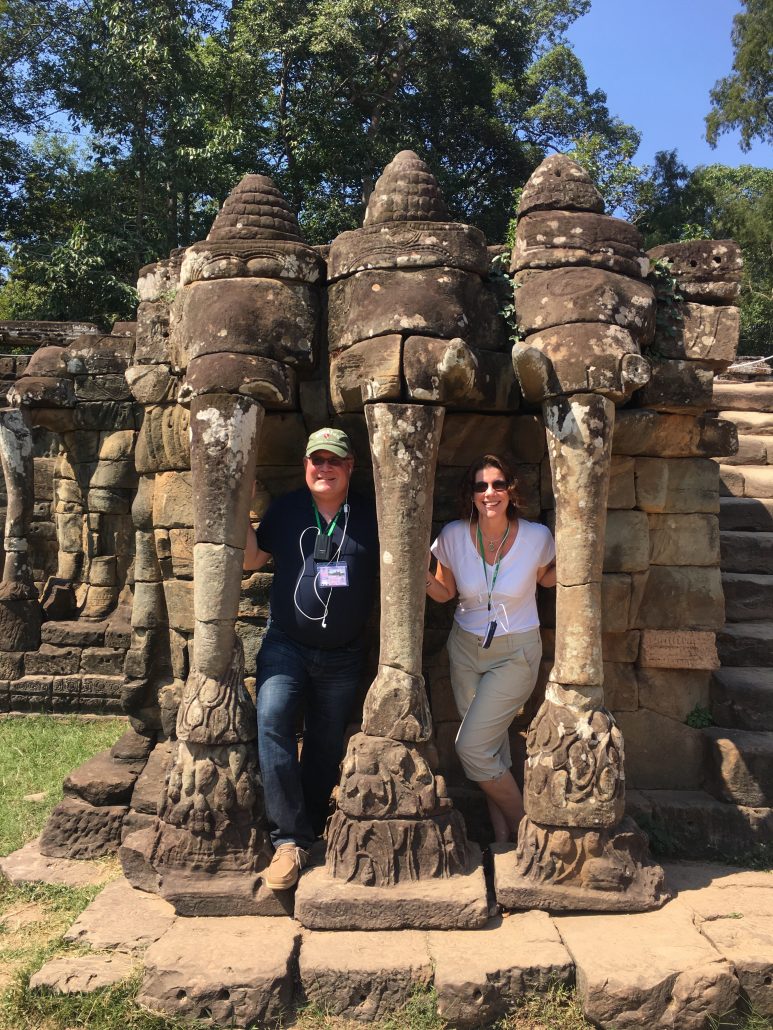 Thank you so much Le Comte de Monte Cristo, fka Edmund Dantes, do send us more when you can.
Travel safely everybody, and do share some stories in the comments, even if you're joining the conversation late. Many folks confide that they go back and read old threads, one reason these are available on the Quick Links menu.
One again, to submit pictures: Use the Form or Send an Email