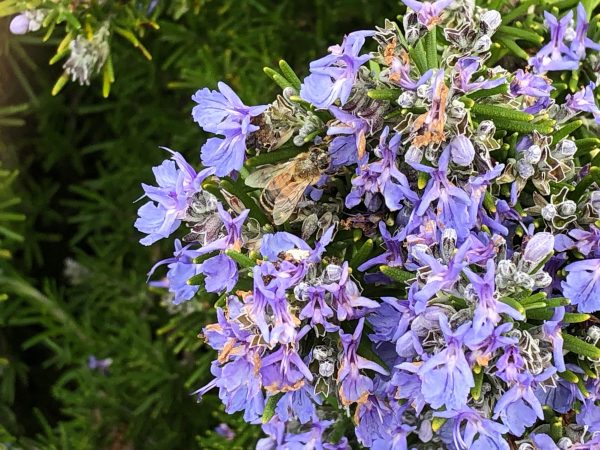 From faithful left-coast garden correspondent Scout211:
Spring has come a little later than usual in Northern California, due to our wonderfully long rainy season (which is still happening, thank you very much). The wildflowers are finally coming out and beginning their spring showing. All of these were taken on our property in rural Calaveras County.

The top pic is a closeup of our rosemary bushes, a favorite of our local bees. You can see one of them in the center of the pic.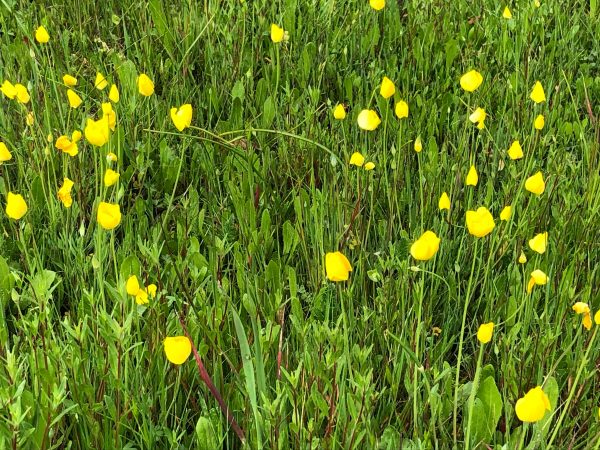 The second pic is of a field of what I think are foothill poppies. They are tinier, yellower versions of our state flower, the California poppy.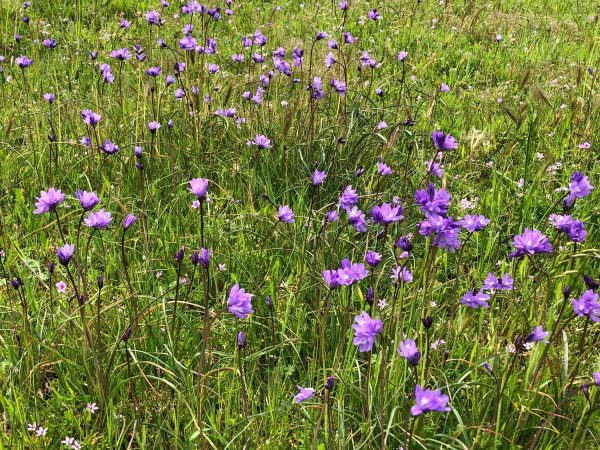 The third pic is of a field of blue dicks, one of our earliest and most abundant wildflowers in our area.
***********
We brought home half a flat of pansies yesterday, which cheered me up no end. Murphy the Trickster God willing, I'm gonna spend the afternoon splitting them out into pots, so that I've got something encouraging to look at while I commence the great yard clean-up and clear-out.
What's going on in your garden(s) this week?