Apparently I have somehow managed to grow the world's largest sunflowers, as they are all about 12′ tall and some are closer to 15-16′.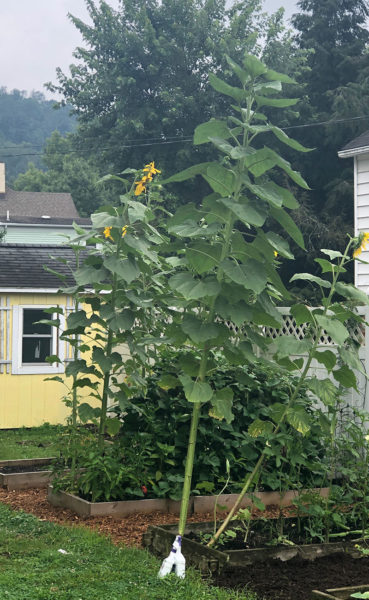 I'm gonna need to borrow a wood chipper to compost the damned things: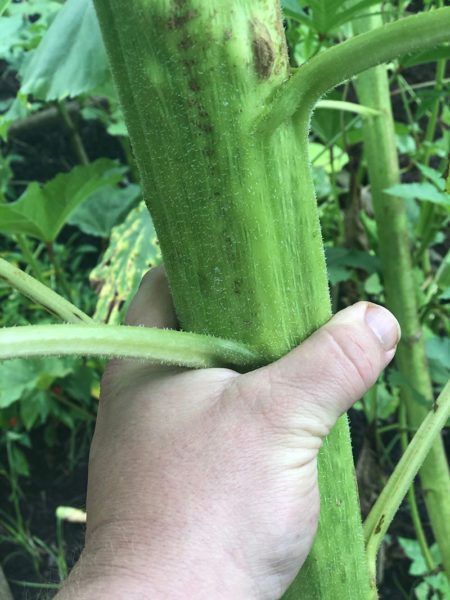 That's the stem at about 4′, not even the base which is bigger. Here are the midgets at only 12′: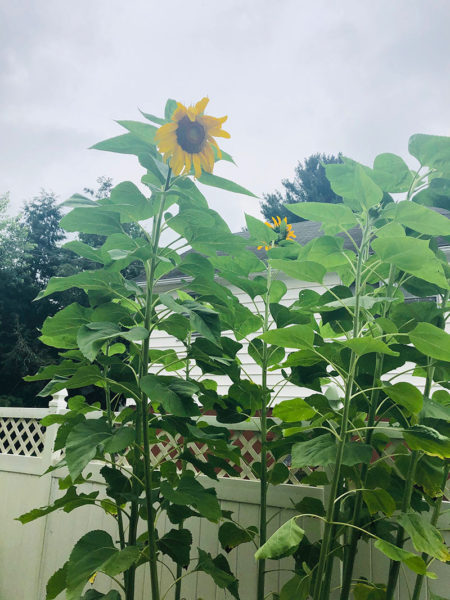 Ridiculous.