On the Road is a weekday feature spotlighting reader photo submissions.
From the exotic to the familiar, whether you're traveling or in your own backyard, we would love to see the world through your eyes.
Good Morning Everybody,
Once again, we've got a holiday treat from otmar, and we're thankful!
Have a great weekend, everybody – travel safely and be full of good cheer and lots of patience. We're all stuck on this beautiful blue ball spinning in the barren cold of space, so try to find something to admire (or at least tolerate) in everyone you meet, you never know what burdens folks are struggling with, no matter their appearance or attitude.
Once again, I was on the road for EU business. And again, I'm visiting the capital city of the member state that currently holds the presidency of the EU council. This means Finland / Helsinki.

I told my peer there to organize the meeting in the summer, but he insisted that we all travel to Helsinki in November. That's not what the tourist guides recommend. So it's quite dark, but thankfully not that cold (yet) and no snow.

I had little time for sight-seeing, so here are some of the snapshots I took while walking to/from venues.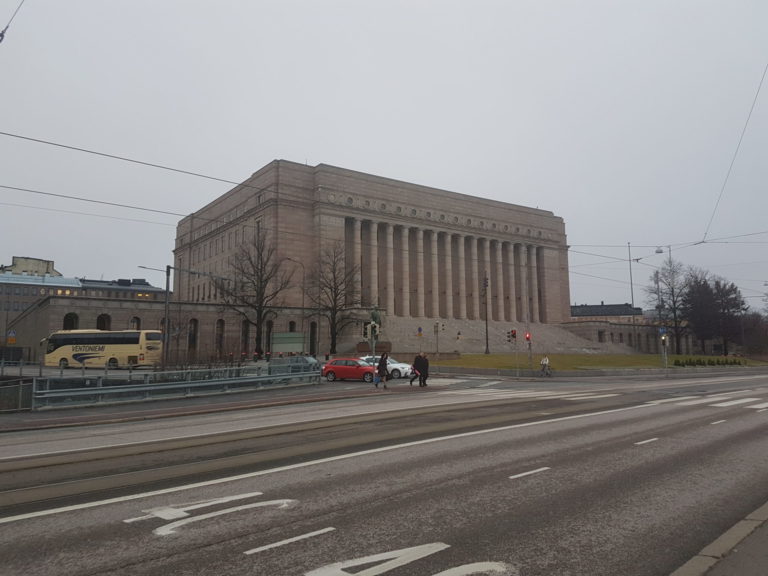 Helsinki / parliament
November 11, 2019
This is the Finnish parliament. This week, they elected a new prime minister: a rather young woman who leads a majority-female cabinet.
I didn't enter the building, I just passed by on the way to Finlandia hall.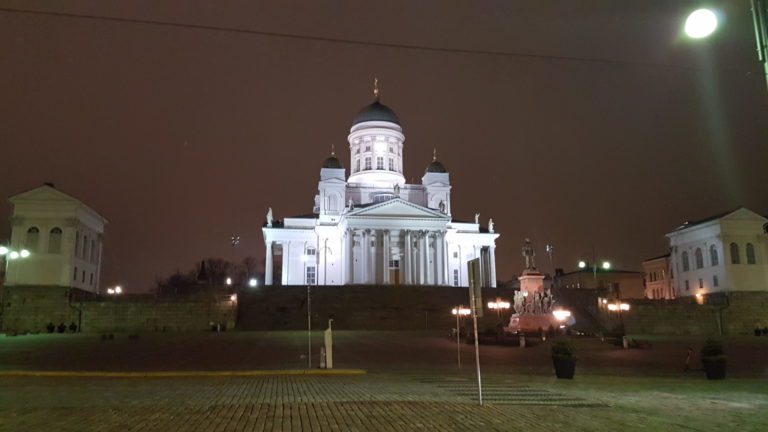 Helsinki
November 11, 2019
On the way back from the evening social event at the waterfront we walked past the venue where Trump and Putin met, and close by is the Cathedral.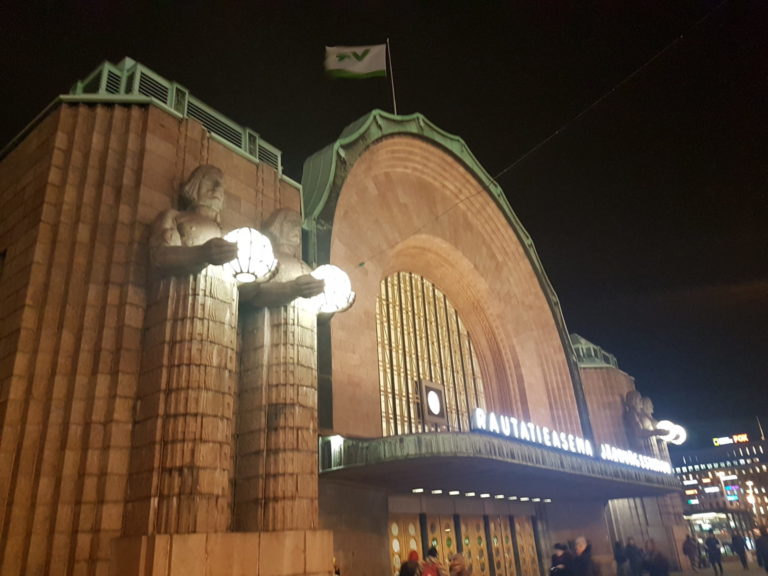 Main Train Station
November 11, 2019
Before I took the early morning train on the way to the airport, I walked past the train station to meet with some fellow analysts at an Estonian pub.
The architecture of the train station fascinates me. It was designed by Eliel Saarinen and inaugurated in 1919, the full Wikipedia article is here.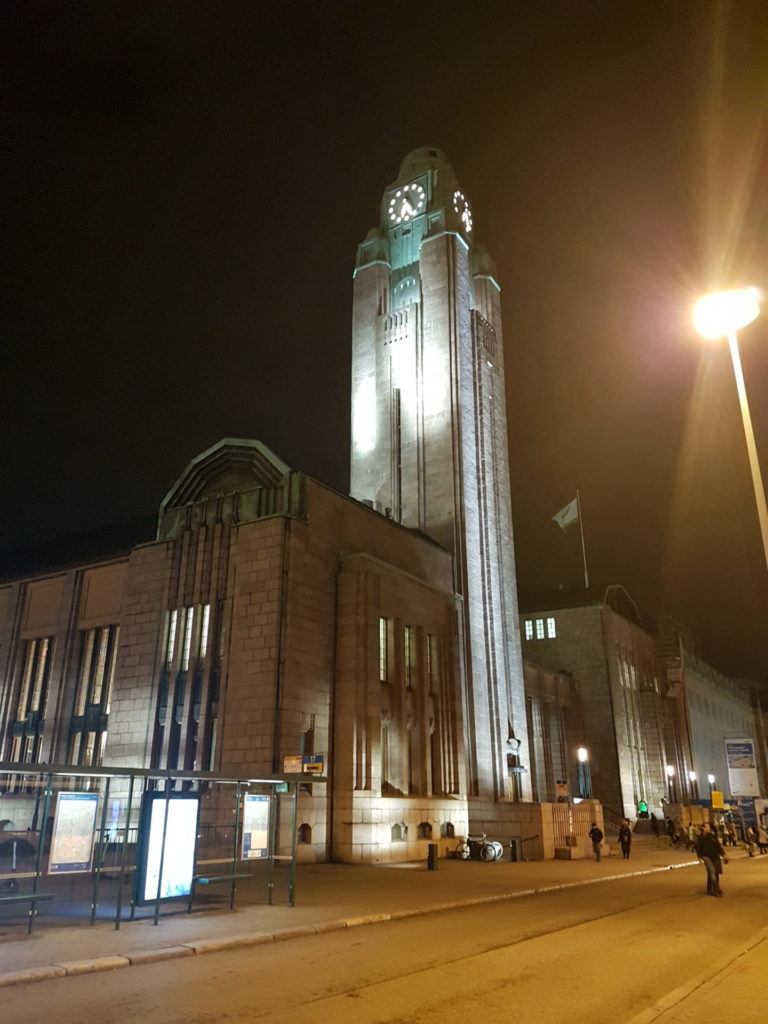 Helsinki
November 11, 2019
The train station also includes this tower. So somehow the whole building features some aspects usually associated with a church.