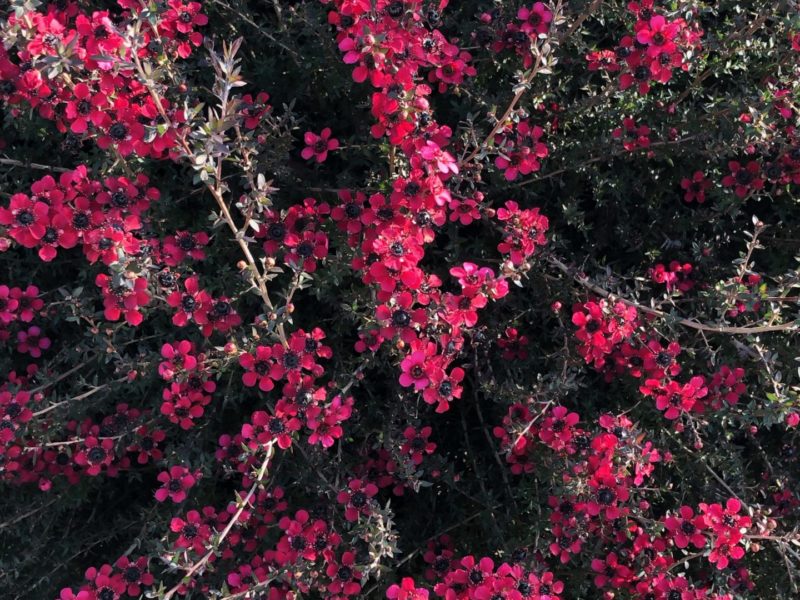 From California correspondent Scout 211:
In Northern California, it's spring! We had a very wet period at the end of last year, but it has been mostly warm and sunny this January and February. We are starting to see spring blooms appear when what we really need is more cool, rainy days. Fire season is right around the corner and we are all dreading more late summer "public safety power shutoffs."

Here are some pics of our early blooming plants. Pic at the top is one of our Tea Tree bushes. I believe this one is a New Zealand Tee Tree (Ruby Glow), Leptospermum Scoparium.

Pic #2 is one of our Lavender plants (just starting to bloom). I think this is Spanish or French Lavender. Lavendula stoechas.

Pic #3 is one of our many Rosemary bushes. This one is Creeping Rosemary. Rosmarinus officinalus 'Prostratus'.


Pic #4 is one of our other Rosemary varieties, Tuscan Blue Rosemary. Rosmarinus officinalis 'Tuscan Blue'.

It's not only pretty, but bees love all of our Rosemary bushes. This one is also edible.
***********
What's going on in your garden (planning), this week?