On the Road is a weekday feature spotlighting reader photo submissions.
From the exotic to the familiar, whether you're traveling or in your own backyard, we would love to see the world through your eyes.
I really love the "now and then" approach to this post.  In fact, I love the idea so much that I think maybe we should steal it for one of our On the Road After Dark series after we leave Paris.  It's so interesting to see photos or TV shows and find myself thinking "oh, that must have been before".

tomofa does a wonderful job of showing us the beauty now, as well as then.  It's a good reminder to look for the beauty everywhere, especially when it can feel like there is so much darkness around us.  ~WaterGirl
tomtofa
As this drags on with no end in sight, I increasingly miss doing what I love to do the most: take pictures of people in other places. Places I, as an American, won't be allowed into for a long time, it seems. It's been a year since I traveled, who knows when any of us will travel abroad again.
These days it's walks and hikes with Monet (he's a good dog). Trees, rocks and light are stand-ins for people. I enjoy making these portraits, but it's not the same thing . . .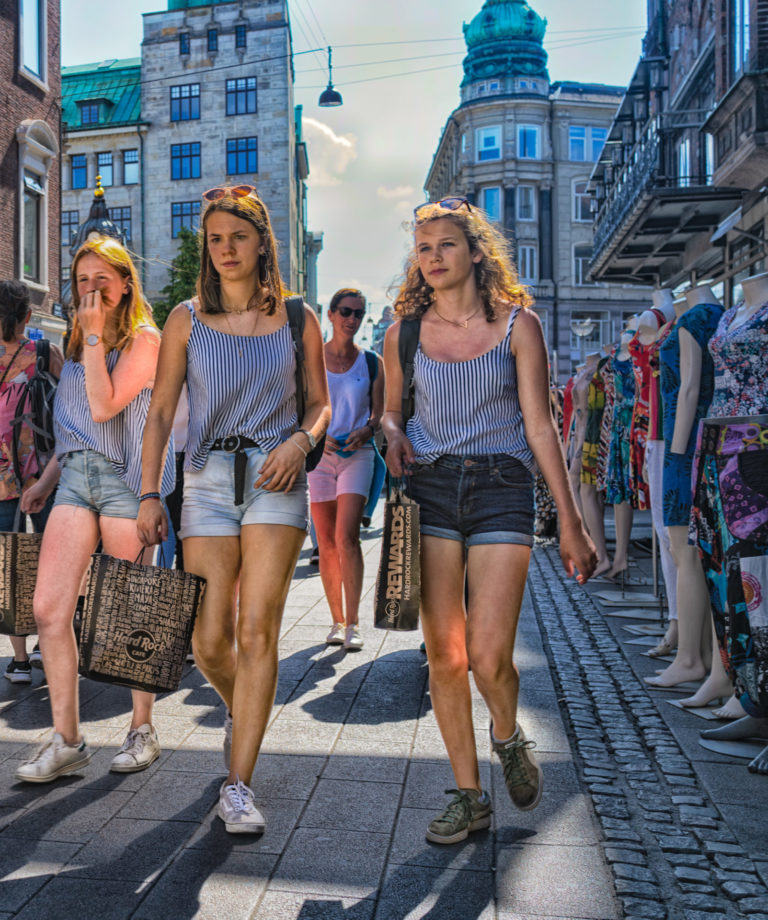 Copenhagen, Denmark
Then:
A happy serendipity of 3 young women in matching outfits, with matching bags, moving through the modest canyons of Copenhagen. The bags are all from the Hard Rock Cafe, so they're probably tourists, but they look like Danes to me.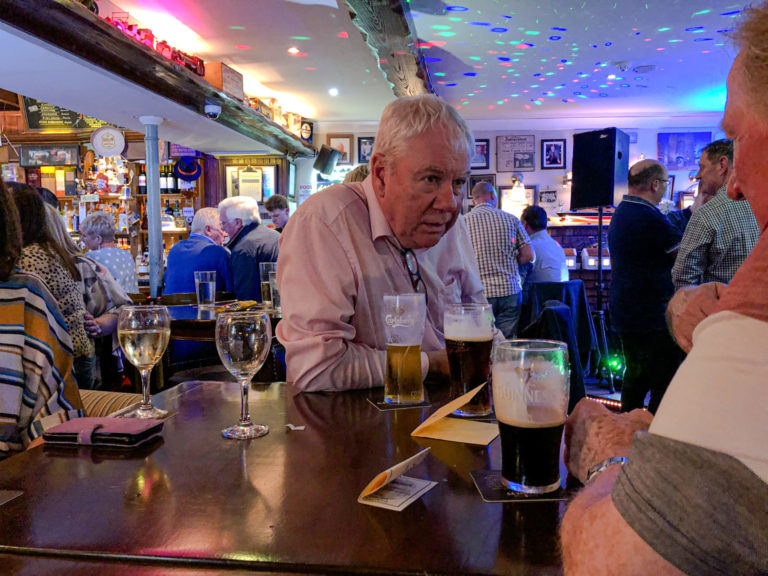 Drogheda, Ireland
Then:
It seems we happened upon the older folks evening at the local disco pub. We fit right in. After a few shots (photo and liquid) and a story*, the central figure asked for my camera and took a very good photo of us.
*You're expected to tell stories in pubs; we had a good one from that day. We'd parked in the downtown Drogheda garage and taken the bus into Dublin, about an hour's journey. At the end of the day I happened to check the closing time of the garage: it was closing in an hour. The keys to our apartment were in the car, we were catching a flight out early the next morning, before the garage opened again. We ran to the street and hailed the first cab we saw. Heroically, he got us through Dublin rush hour and back to Drogheda with 15 minutes to spare. That story was good for the aforementioned picture and a round from our new friends.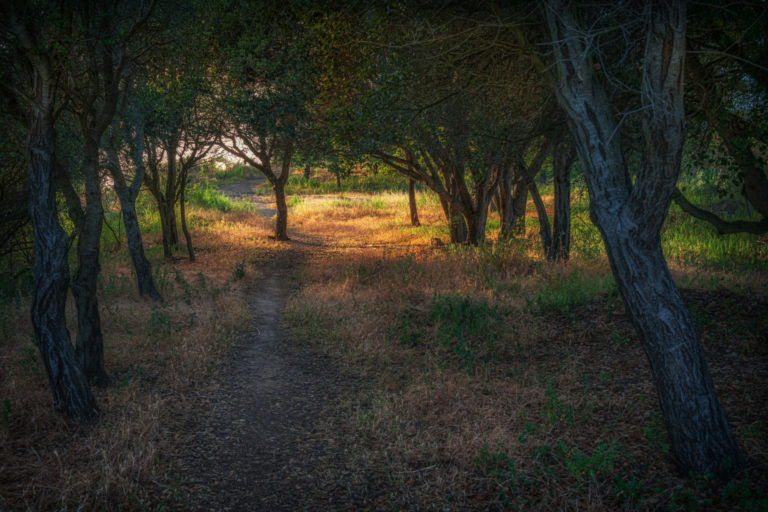 Leona Heights, Oakland, CA
Now:
The hills above Oakland, our new city of residence, have a lot of hiking trails, through groves and canyons, sometimes opening to views of the city and SF across Bay.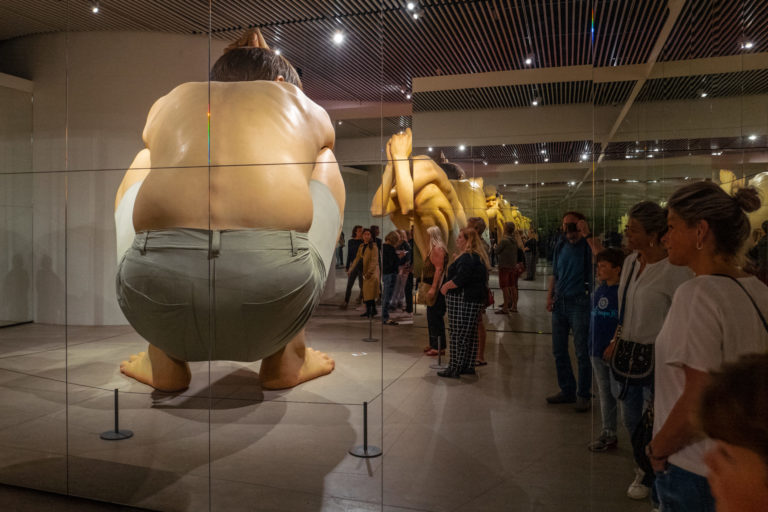 Aarhus, Denmark
Then:
I miss just being in and around groups of people, whether it's taking in some art, like the Boy in the Aarhus Museum, or watching the children play in the pebble maze in a Stockholm park: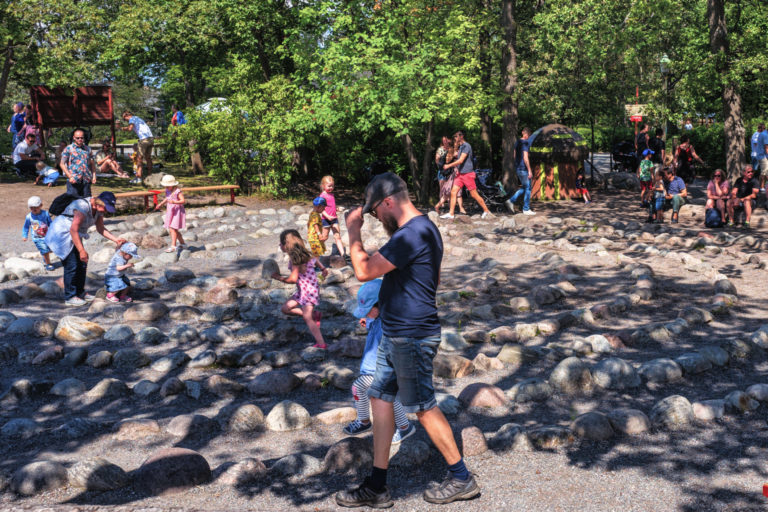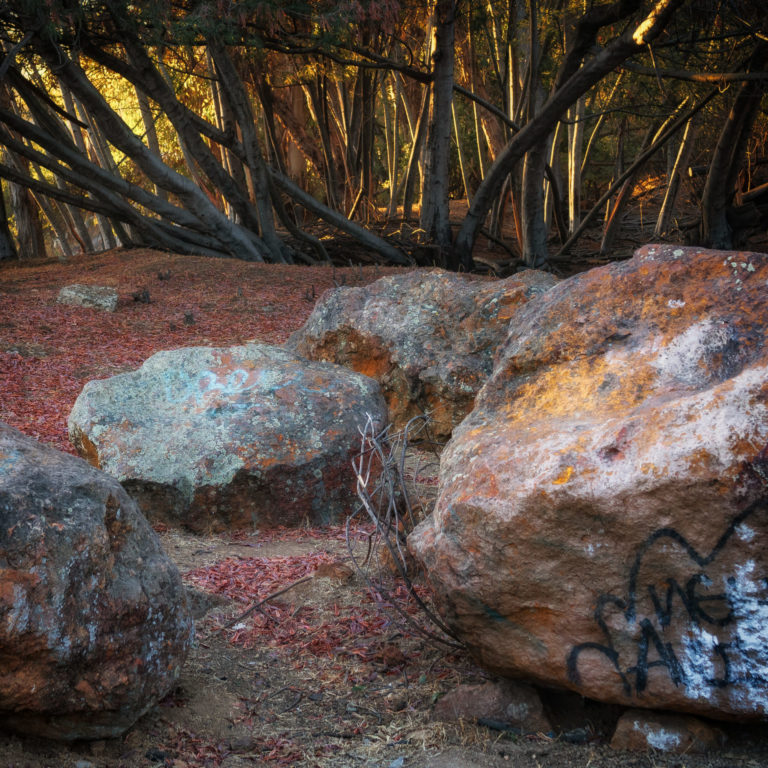 Leona Heights, Oakland, CA
Now:
We have rocks and pebbles, too, and if i squint the trees look like people milling about, but it's not the same.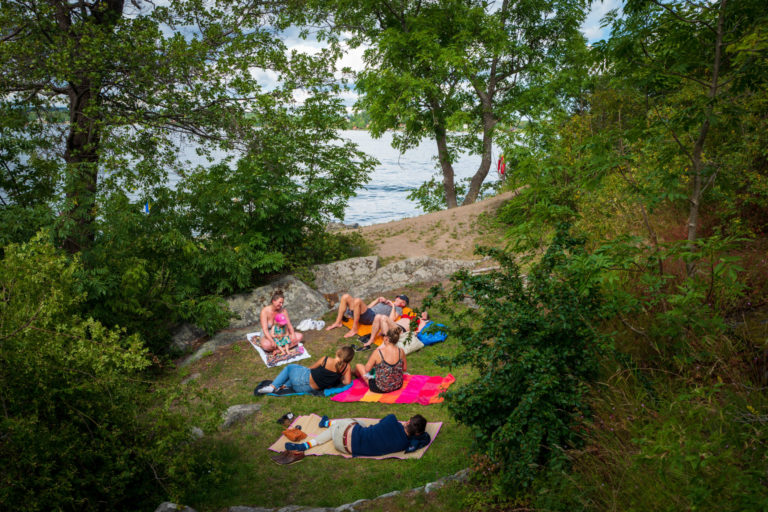 Swedish archipelago
Then:
There are something like 10,000 islands in the Swedish archipelago, with about 2,000 of them inhabited. People from Stockholm and the surrounding areas flock to them to finds spots like this to relax and enjoy each others' company.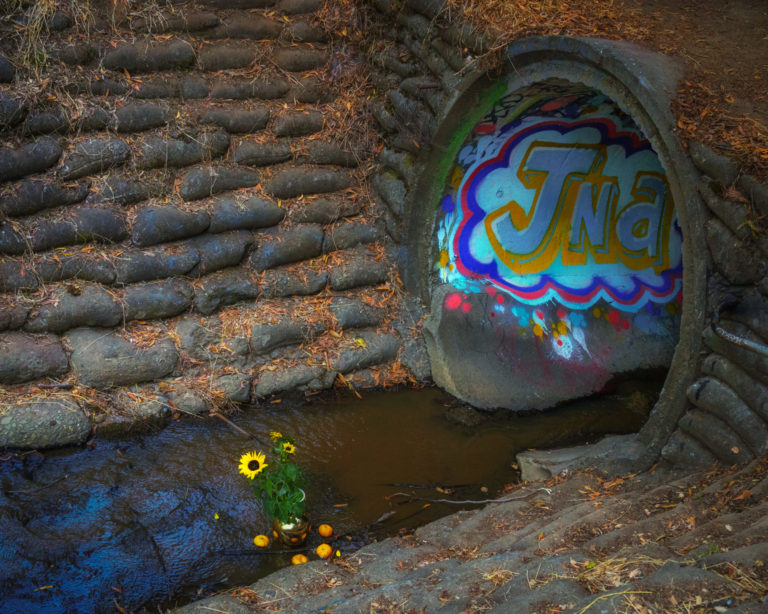 Leona Heights, Oakland, CA
Now:
Occasionally I come across evidence that people are, indeed, around here, though we keep our distance. Not sure what the flower vase and oranges signify – a party, a memorial, an ironic gesture of some kind?