On the Road is a weekday feature spotlighting reader photo submissions.
From the exotic to the familiar, whether you're traveling or in your own backyard, we would love to see the world through your eyes.
Captain C
We continue at the Kyoto Railway Museum, to start.  The next day, I traveled to Osaka by commuter train (the station was closer than the Shinkansen station, it was a short trip, and my Japan Rail Pass meant I could take any train I liked.)  I had two nights–one full day–in Osaka.  The full day was mostly spent at the Osaka Aquarium and will be the subject of the following two sets, highlights from the rest of my stay are here.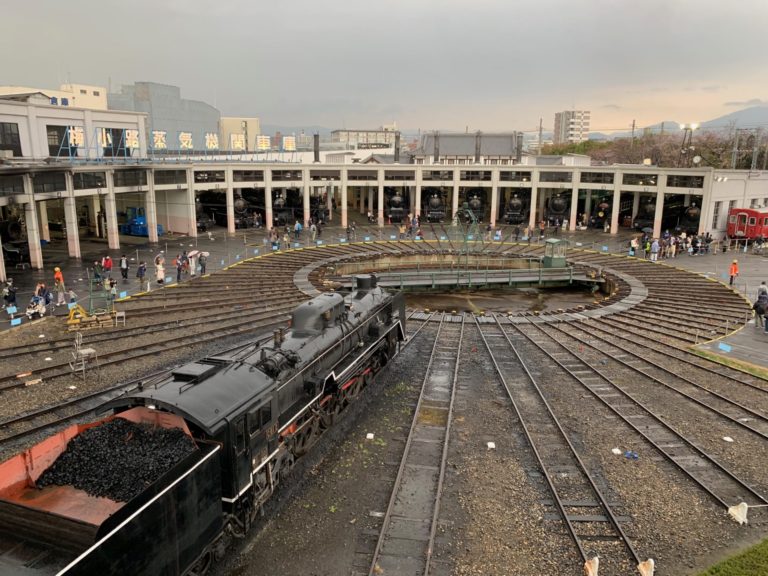 Kyoto Railway Museum, Kyoto
March 30, 2019
One of the many cool things at the Railway Museum was the old school working roundhouse, which had a couple dozen steam locomotives of various vintage, including a few working ones that they used for rides.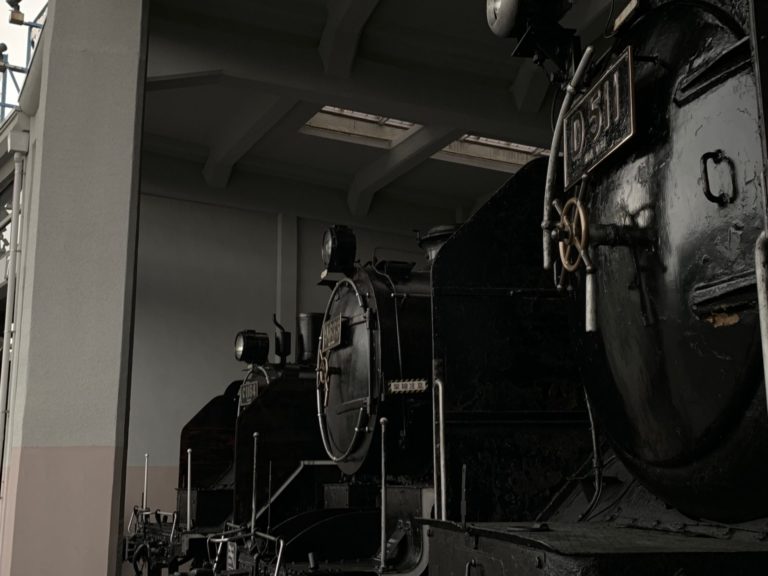 Kyoto Railway Museum, Kyoto
March 30, 2019
Locomotives in the roundhouse.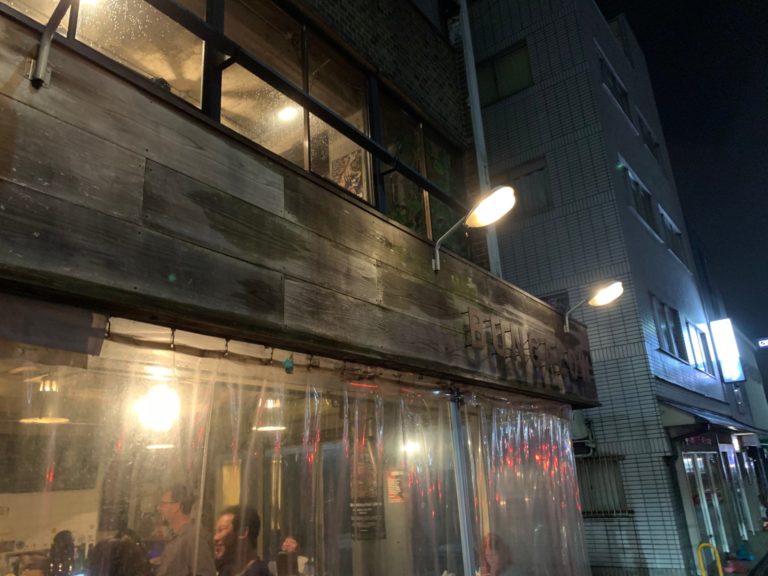 The Bungalow, Kyoto
March 30, 2019
The Bungalow is a craft beer bar in central Kyoto, walking distance from my hotel.  I was supposed to meet a friend of a good friend of mine who lived in Kyoto, but unfortunately, he came down with the flu.  So I went by myself, and enjoyed a Pale Ale from Kyoto Brewing Co., and the Herb Pale Ale from the Ushitora Brewery, as well as some delicious fried potato wedges.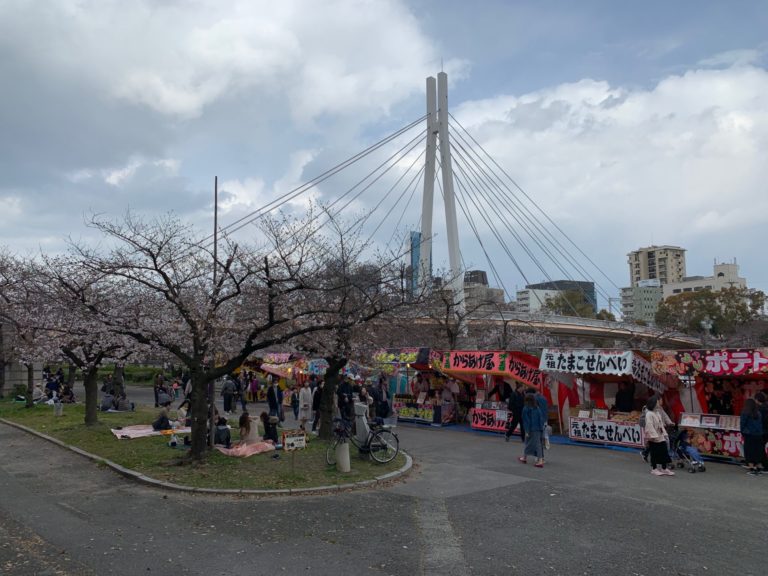 Along the O River looking at the Osakatenma Kawasaki Bridge, Osaka
March 31, 2019
The next day, I took the train to Osaka, arriving at my hotel about 3 hours before check-in time.  I dropped my luggage off, and went for a walk along the Tosahori and O Rivers (basically parts of the Yodo River delta), which is a nice waterfront setup.  I started getting hungry just as I ran across these street food booths, and decided to find some takoyaki (octopus balls), as they're a specialty of Osaka.  I was conflicted, as the takoyaki I found were delicious, but I was reading The Soul of an Octopus on this trip.  I arrived at the solution that from then on, I would only eat octopus in Osaka.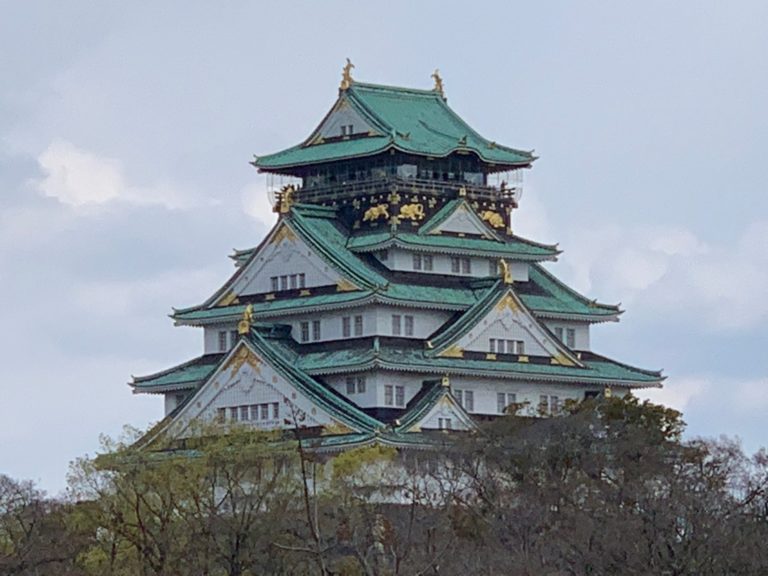 Osaka Castle, Osaka
March 31, 2019
The Osakatenma Kawasaki Bridge led to my general destination for this walk, Osaka Castle, one of the finest surviving examples of Japanese castle-building.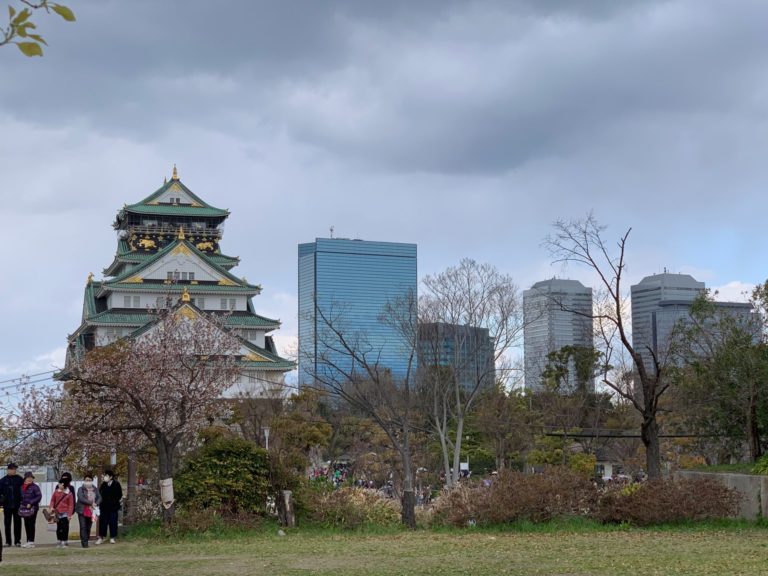 Osaka Castle Park, Osaka
March 31, 2019
Another picture of Osaka Castle, this time with part of the skyline behind it, taken from the park which surrounds the castle.  Most of Osaka's buildings are relatively modern, as the city was bombed heavily during World War II.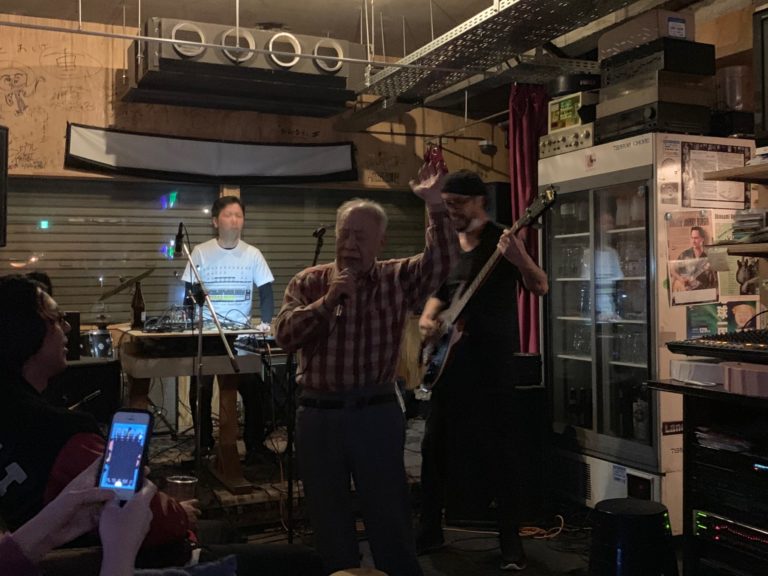 newworldou, Osaka
March 31, 2019
This picture is from one of the highlights of a trips full of highlights, so we'll pause here for the story.  One of the benefits of being a semi-pro musician is having musician friends with friends and musical collaborators all over the world.  In this case, my friends Dalius and On connected me with master guitarist and general great guy Wuji, who invited me to come down to this wonderful little music space/bar in one of the grittier parts of Osaka, and come play at a jam session (as I had brought my alto to Japan, since one never knows when one might get a chance to play).
So I took the subway to the nearest stop, and walked up to the space.  As I was trying to determine if I was in the right place, a gentleman walked out, asked if I was Captain C, introduced himself as Wuji, and gave me a big hug*.  We went in and I met his friends (some of whom were our fellow musicians for the night).  We had a great hang, drinking beer, sake, and soju (someone had a bottle), and a wonderful jam session.  First, I played with Wuji's improvisational band (Yenbanwa)–we did some good improvisations, including on a Sun Ra tune I busted out when Wuji asked me "what do ya got?"–Discipline 27B–and I was kind and transposed it on the spot from Eb to E for the guitarists on stage with me (it's a simple melody).  Then, a fellow billing his musical style as "Punk Disco" came on with his electronics, and started a blistering set ('punk disco' describes it perfectly), during which Wuji, myself, and the other musicians came and went on stage to add to the mix.
In addition, this wonderful gentleman pictured here jumped in and sang with us during this set.  If anyone has ever seen avant-garde filmmaker Jonas Mekas perform music, this was the vibe.  I do have pics of myself onstage from this night, but I thought this photo best represented the spirit of the evening.
Unlike New York, Osaka evenings end at somewhat reasonable hours, before the subways stop running, so I rolled back into my hotel a little after 11, very happy.
*Dalius and On are extremely good references.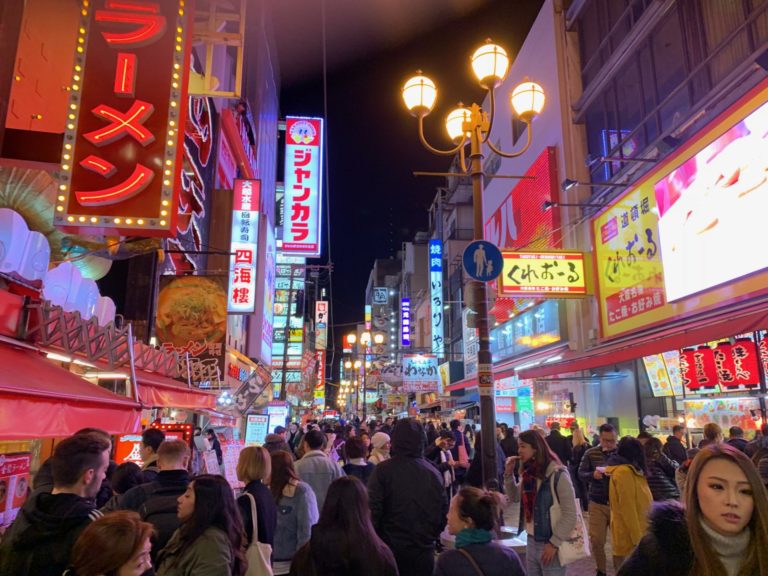 Namba, Osaka
April 1, 2019
Most of the next day was taken up by the aquarium (have I mentioned I museum hard), which will be presented in the next photo sets.  That evening, after the aquarium and some relaxation at the hotel, I ventured down to Namba, one of the famous neon and nightlife districts of Osaka.  I wandered around, ate some yakitori and tempura, and generally took in the vibe.