On the Road is a weekday feature spotlighting reader photo submissions.
From the exotic to the familiar, whether you're traveling or in your own backyard, we would love to see the world through your eyes.
Albatrossity
More winter birds from Flyover Country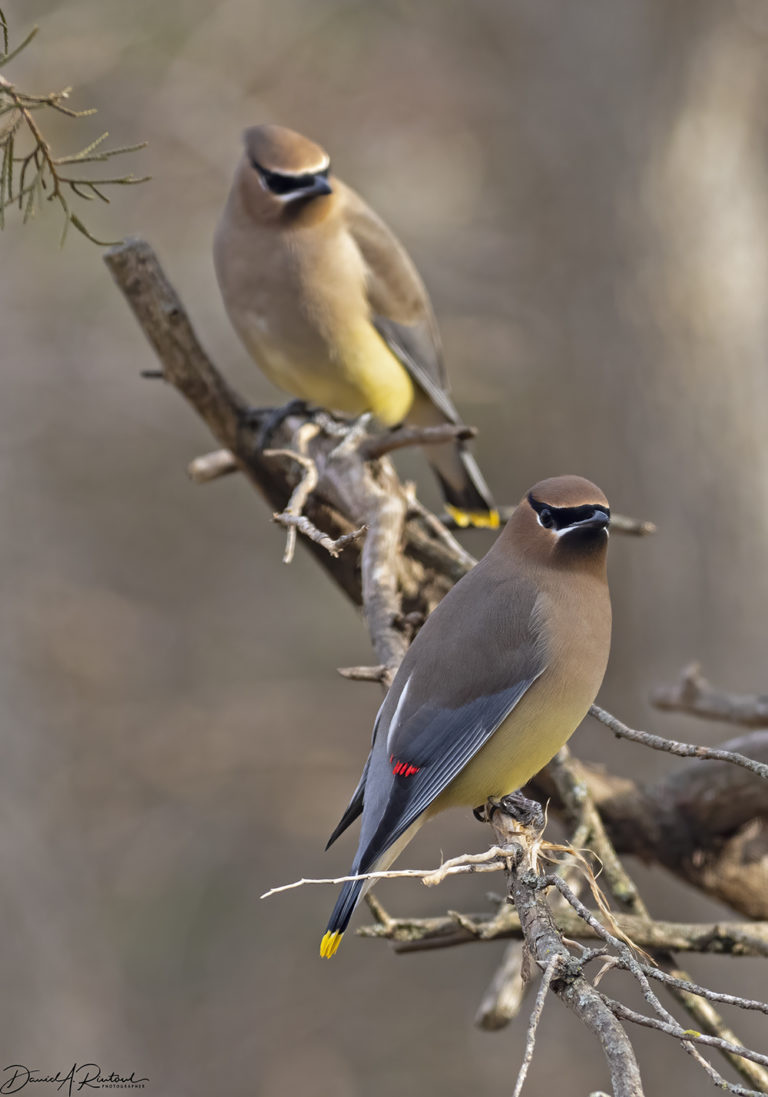 Manhattan KS
January 8, 2021
Many opportunities for seeing winter birds in Flyover Country or elsewhere are available if you have a bird feeder, and even more are available if you have water for them to drink or bathe in. Cedar Waxwings (Bombycilla cedrorum) have been scarce so far here this winter (an untimely freeze last spring hit the cedar fruits just as they were starting to develop). But a small flock paid a visit one afternoon, and I got a photo through the kitchen window.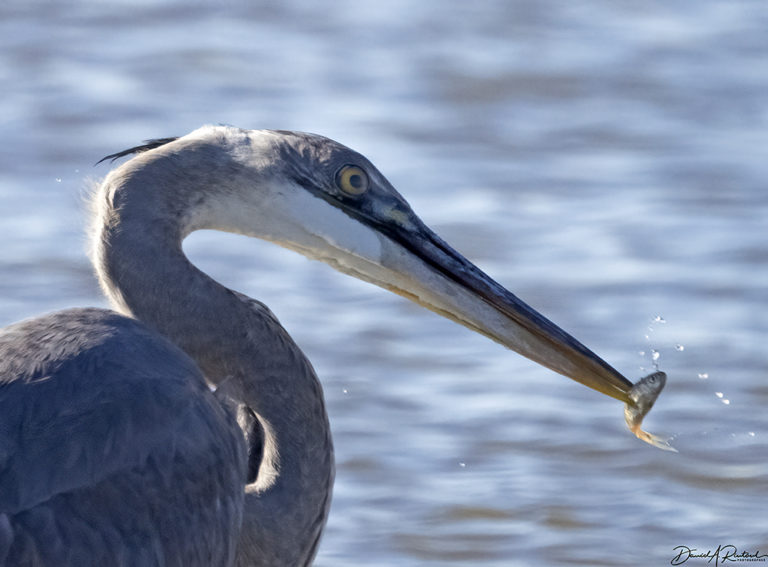 Quivira NWR
January 4, 2021
Wildlife refuges like Quivira NWR in central KS may not be as birdy in the winter as they are in the spring and fall, but they are also not as busy. So you can take your time and wait for the birds to adjust to your presence without another vehicle coming up behind you. I watched and waited while this young Great Blue Heron (Ardea herodias) was fishing successfully, and this was one of his prizes.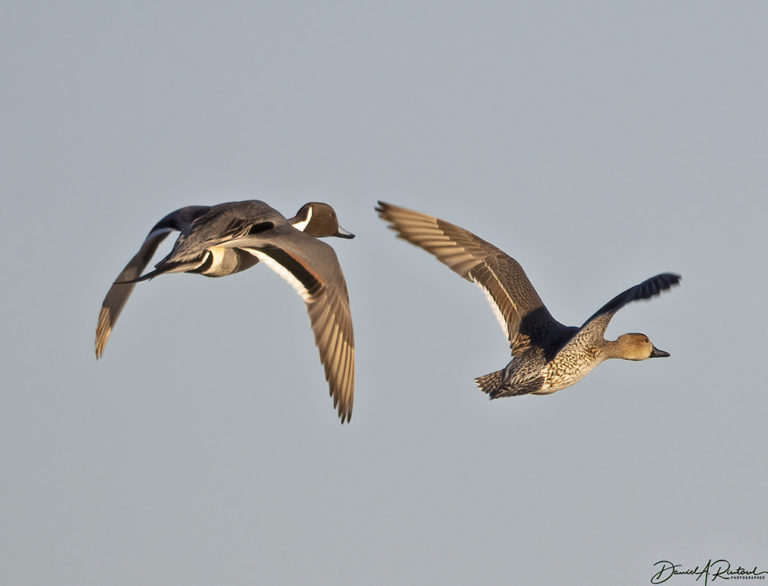 Quivira NWR
January 4, 2021
In warmer years there are still going to be some ducks at our refuges here in Kansas, and this is one of those years. Northern Pintails (Anas acuta) are fast and elegant fliers, so I felt lucky to get a shot of them in flight.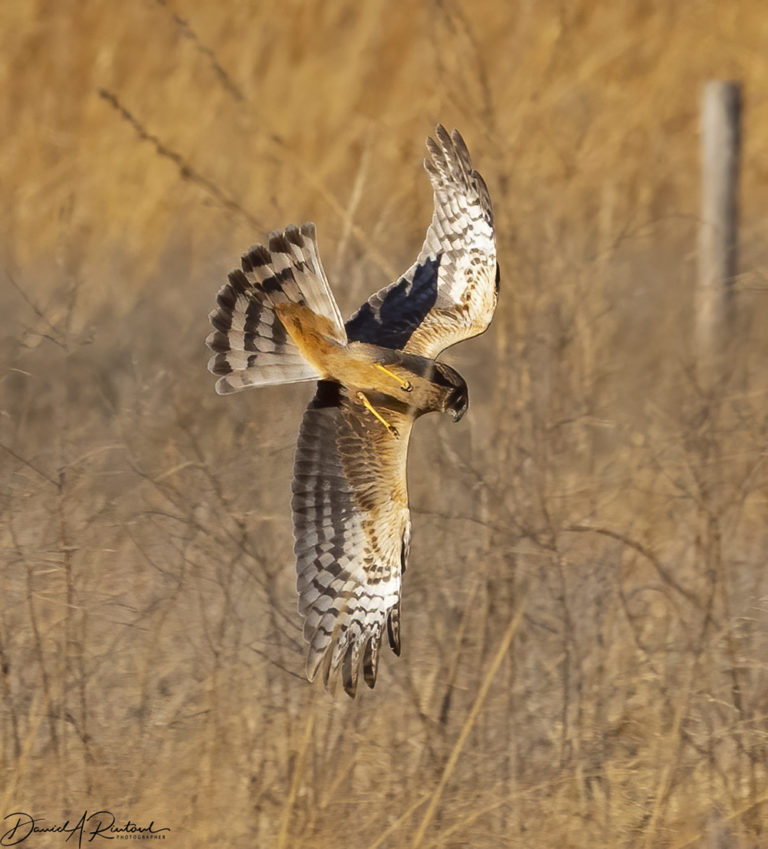 Quivira NWR
January 4, 2021
Quivira is also a great place to photograph raptors, like this female Northern Harrier (Circus hudsonius). Late afternoon light makes her predatory plunge even more dramatic!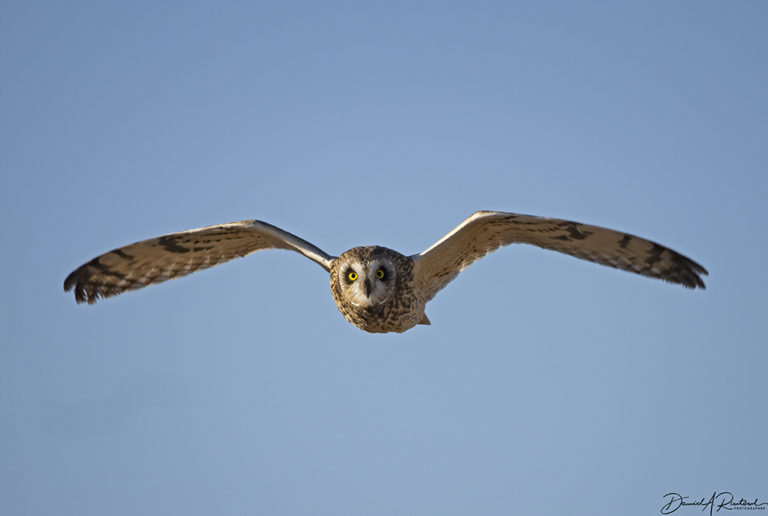 Quivira NWR
January 4, 2021
But the real highlights of the season at Quivira are the Short-eared Owls (Asio flammeus). About an hour before sunset they emerge from their roosting spots on the ground and get down to the business of finding the next meal. This one came rocketing toward me, making their characteristic barking call, while there was still plenty of light.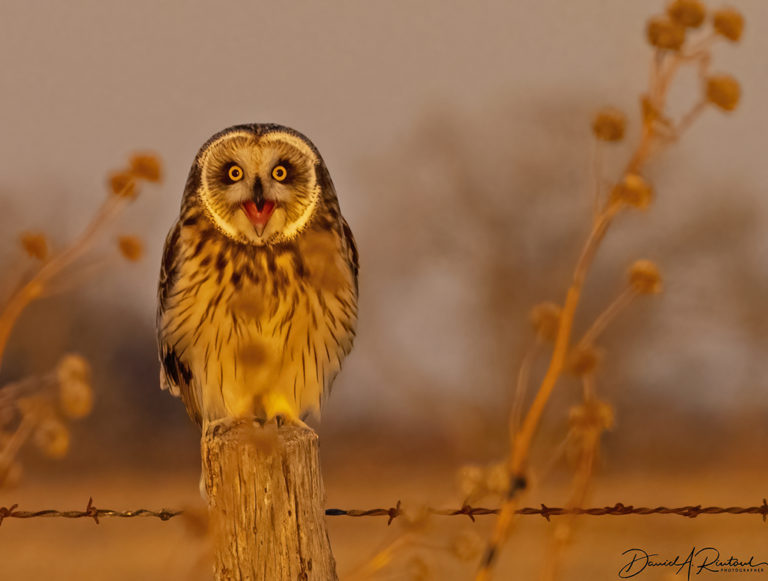 Quivira NWR
January 4, 2021
Later in the evening I caught another Short-eared Owl in mid-bark.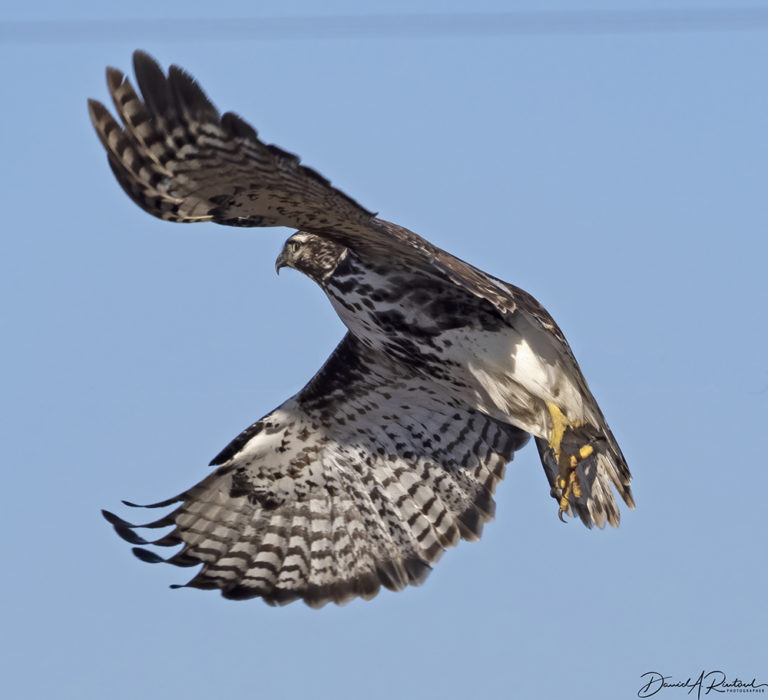 Near Manhattan KS
January 3, 2021
The next three birds are all Harlan's Hawks (Buteo jamaicensis harlani), representing all three color morphs. Lots of people don't know that there is a light-morph Harlan's Hawk, and they are not common here. But the cold dark tones, fat wavy bands in the wings, as well as the mottling in the wing feathers, is a pretty good clue that this is not your typical Red-tailed Hawk.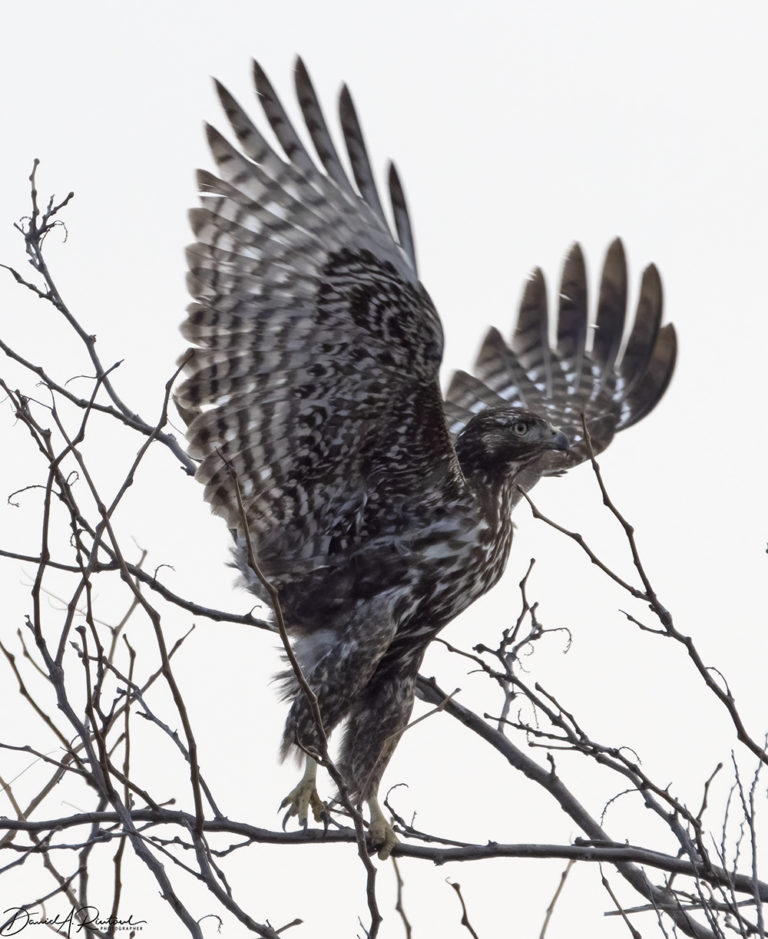 Near Manhattan KS
January 6, 2021
Intermediate-morph Harlan's Hawks, with their checkerboard undersides, seem to be more abundant than usual here this year.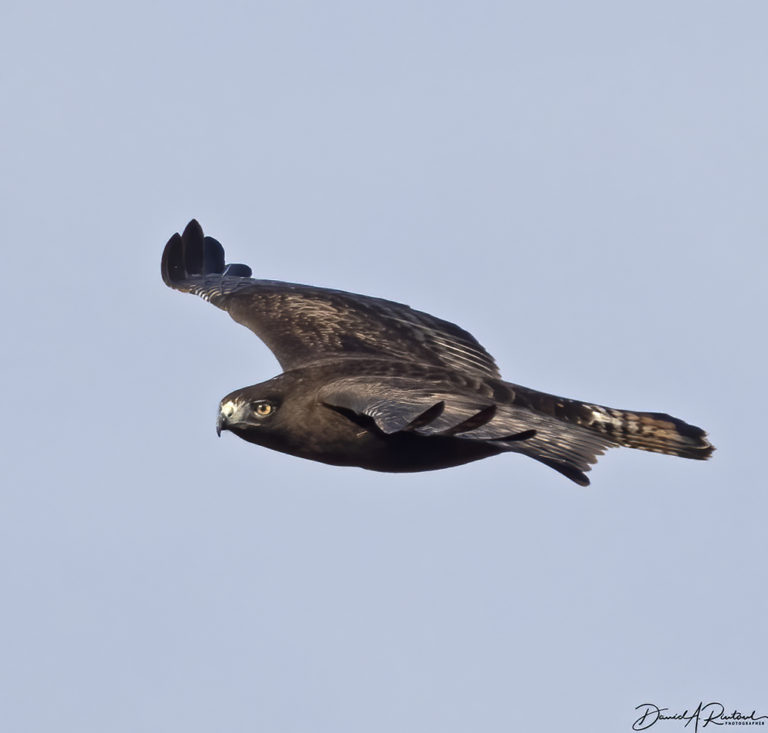 Near Manhattan KS
January 8, 2021
The Black Warrior, a dark-morph Harlan's Hawk.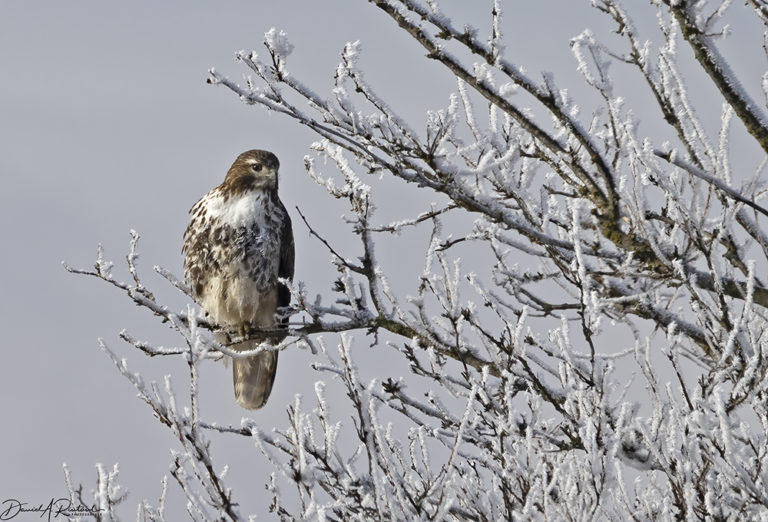 Near Manhattan KS
January 8, 2021
Finally, a northern Red-tailed Hawk (Buteo jamaicensis abieticola) and hoarfrost.