On the Road is a weekday feature spotlighting reader photo submissions.
From the exotic to the familiar, whether you're traveling or in your own backyard, we would love to see the world through your eyes.
ChasM
Summer of 1985 and myself and four collage buddies continue our backpack journey in the Black Sea-side town of Odessa. Lush, green, and shabby around the edges, Odessa is a vacation spot for Russians from all walks of life. We did spend an afternoon at the rocky beach, tho for whatever reason I didn't bring my camera so I didn't get an image of the rows of men along the periphery sunning themselves while standing, arms outstretched to embrace the warmth. The images here were captured the day prior while roaming the city. Technically, some of these are not my best, but whatyagonnado? It comes as a realization that as I've gotten older I've become less and less inclined to shoot people in my street photography, preferring to focus on textures and the geometry of spaces. Undoubtedly this is because I'm less willing to intrude in people's lives than I was in my youth, and less convinced I'm invisible to others.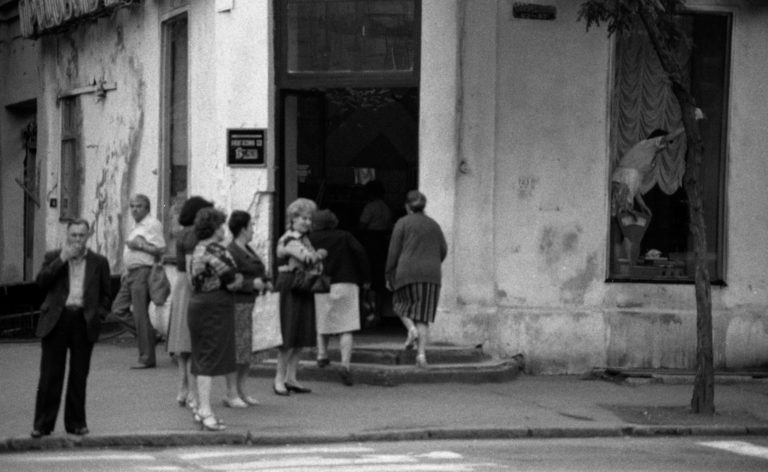 Ukraine, Georgia, USSR
June 26, 1985
It's the middle of summer and although a hot day, the city itself is kept comfortable by a heavy canopy of tress that keep everything under shade. Here, women gather outside a shop.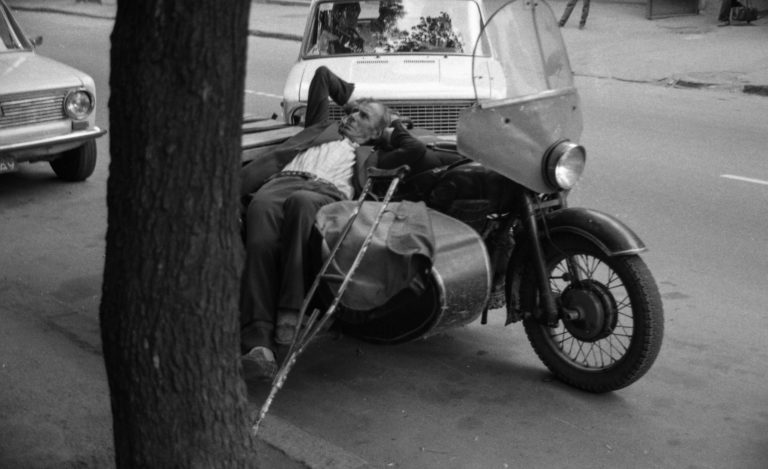 I don't think I'd have the guts to shoot this today. Sigh.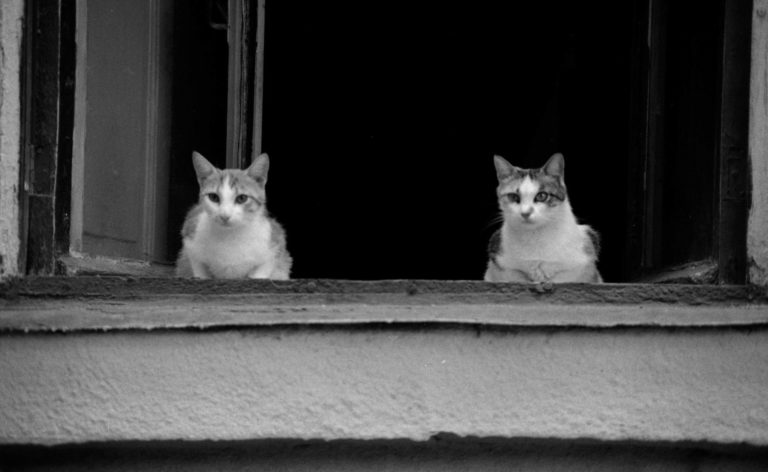 For some reason these 2 kitties struck me at the time as having a particularly "Russian" look to them. I dunno, they look pretty normal to me now.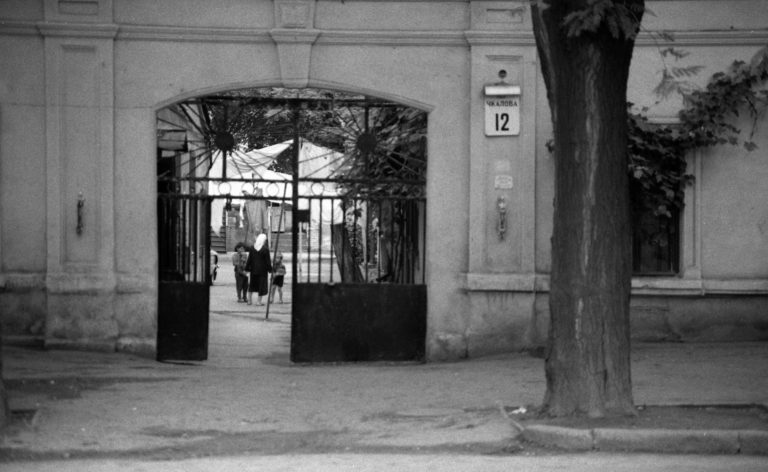 I'm not sure if that woman is a nun or not. I just like the old walls and the address in Cyrillic.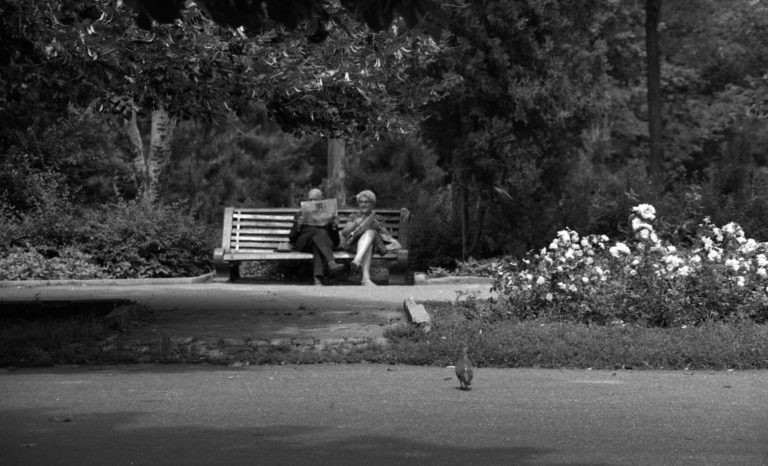 This couple, having a nice afternoon in the park, is one of my favorite pictures I took that whole summer. People are people, you know?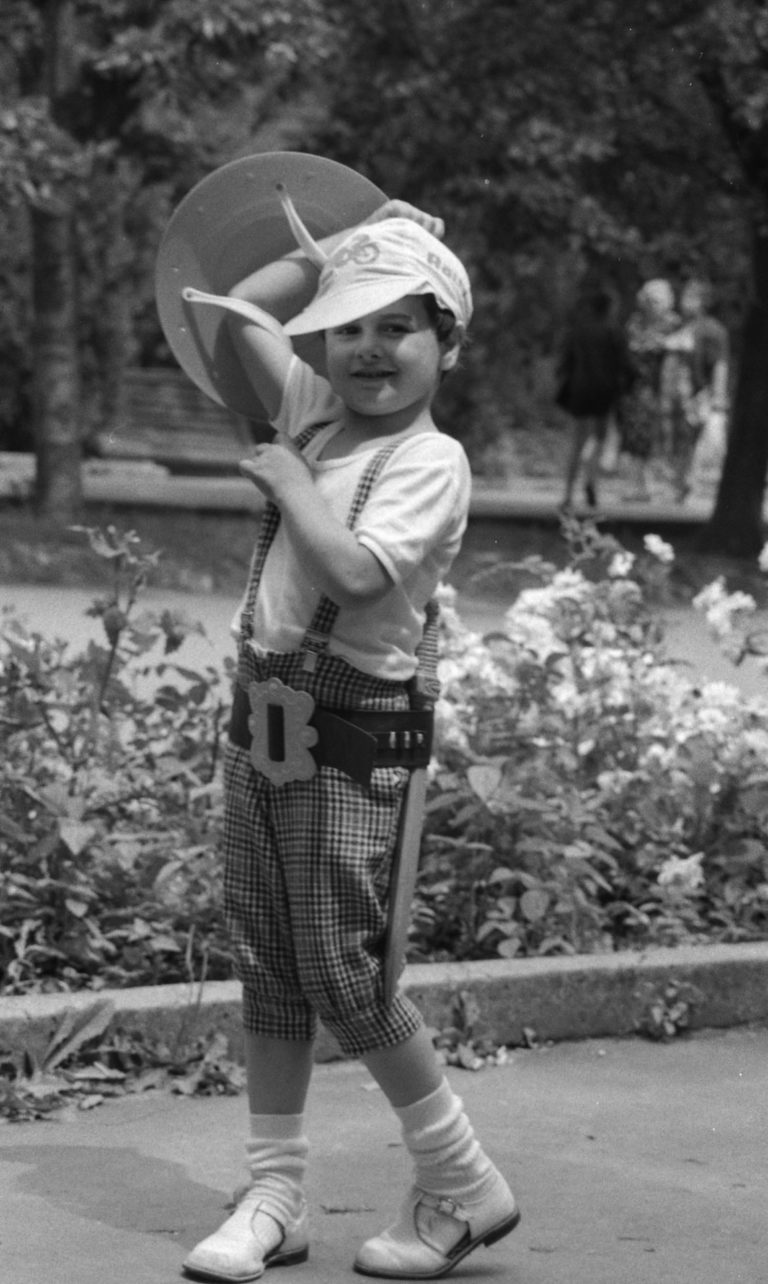 This little guy and some of his friends had some sort of Cowboys vs. Vikings cosplay thing going on. I asked and got portraits of a couple of them, but this was the best.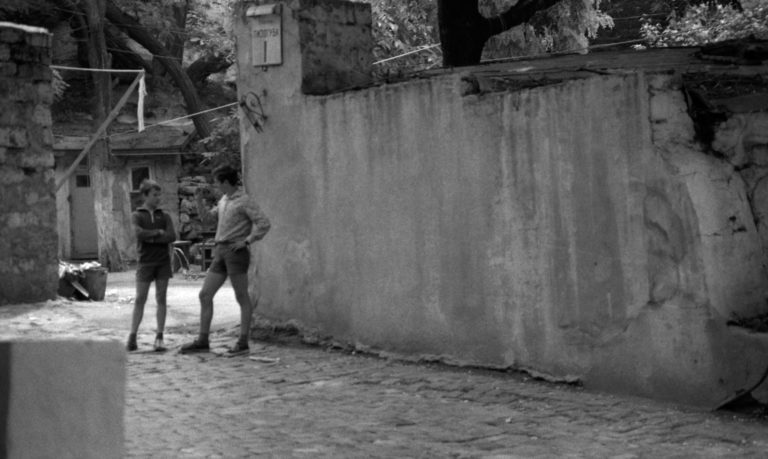 I have no idea what kind of shady deal is going on here, but I'm so glad I was quick enough to get the shot without breaking stride.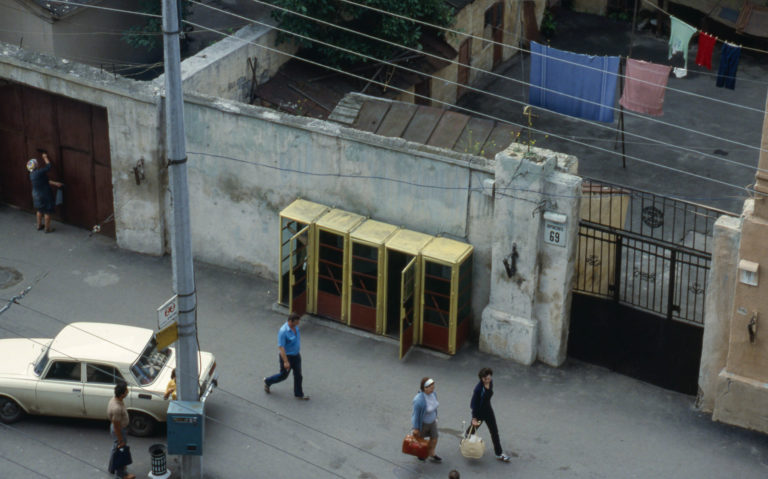 This was taken from our hotel window. Kodachrome. Gives an idea of the palate of the city.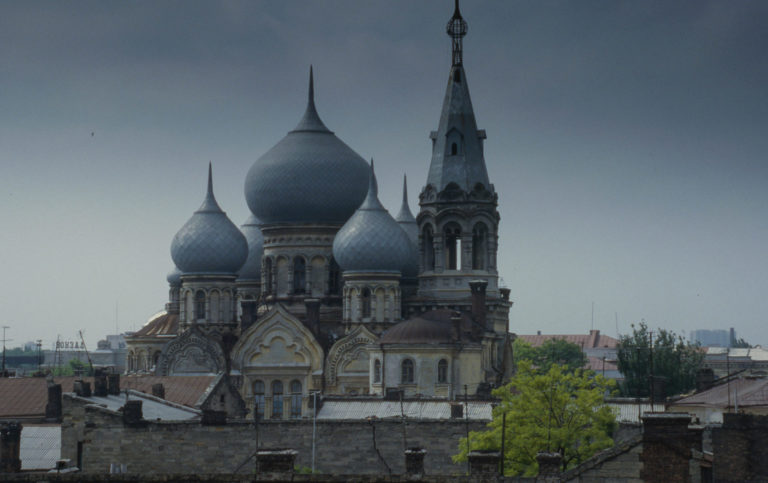 My kit that summer necessarily compact: my trusty (but sometimes frustrating) Cannon AE-1 with 35-105 f3.5 macro lens, a mini C-clamp/tripod and my collection of filters, including a Cokin rig, all tightly packed in a blue LL Bean waist-pack camera bag. So here is the obligatory Onion-domed Church shot taken with the C-clamp attached to the window of my hotel room using a Cokin ND graded filter.
I'll have one more in this series from our one day of touring in Moscow coming soon.
Cheers!