On the Road is a weekday feature spotlighting reader photo submissions.
From the exotic to the familiar, whether you're traveling or in your own backyard, we would love to see the world through your eyes.
Steve from Mendocino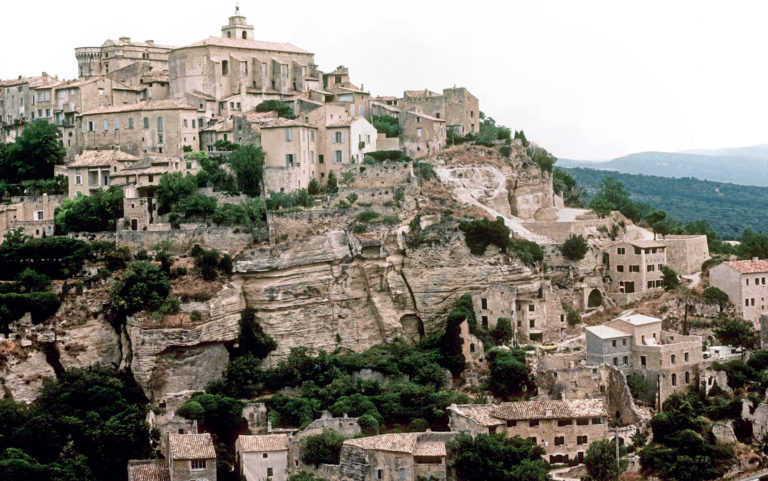 Driving through the hills I saw this hilltop town.  I don't know whether I actually visited it or not, and I certainly have no notion of its name or location.  I have this picture, though.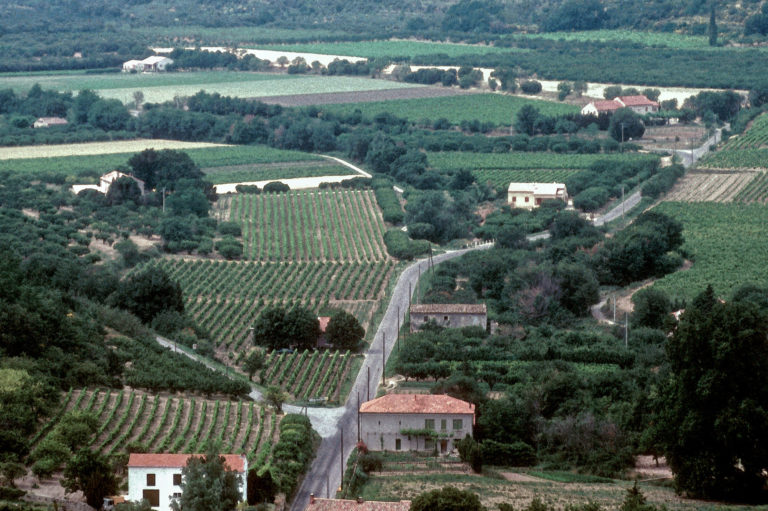 This picture illustrates why a friend described Provence as being the fruit and vegetable basket of France.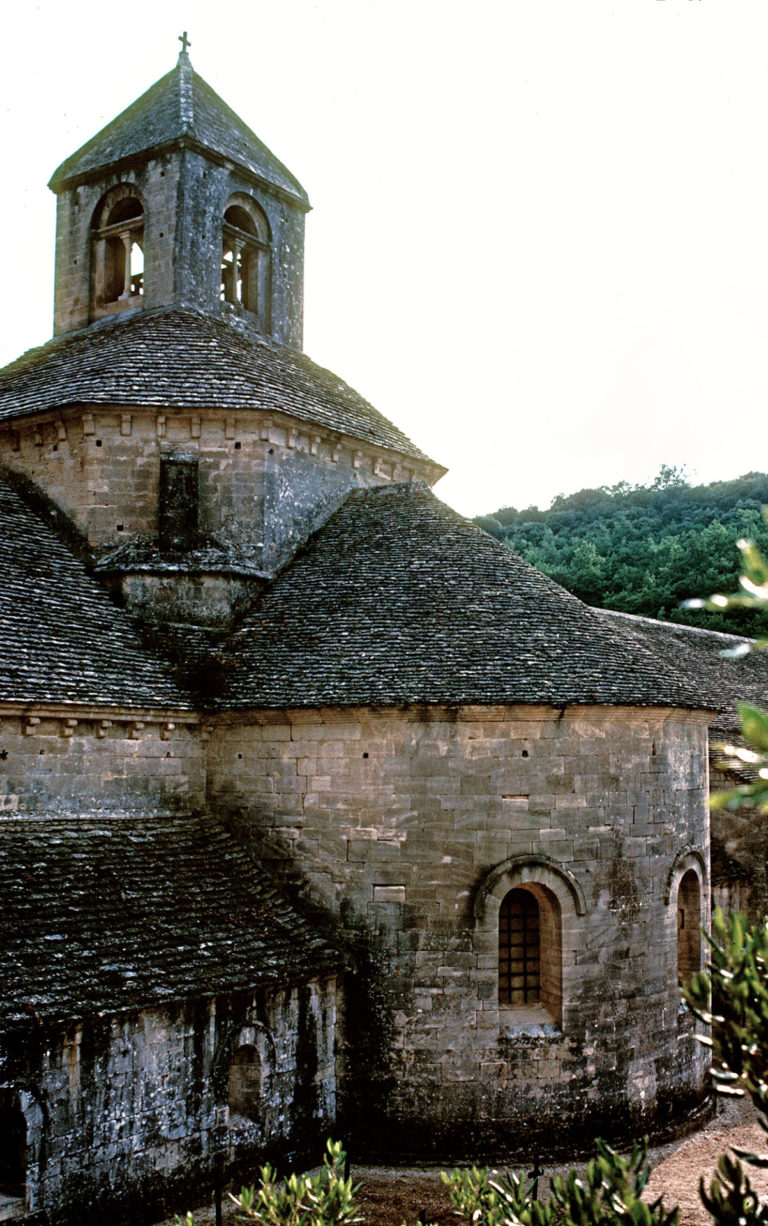 One more sight that exists for me only in my photos.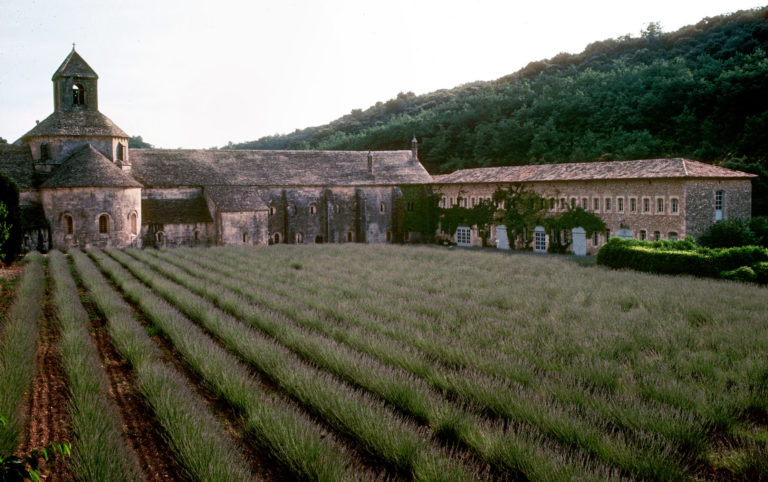 Same location, but including the setting.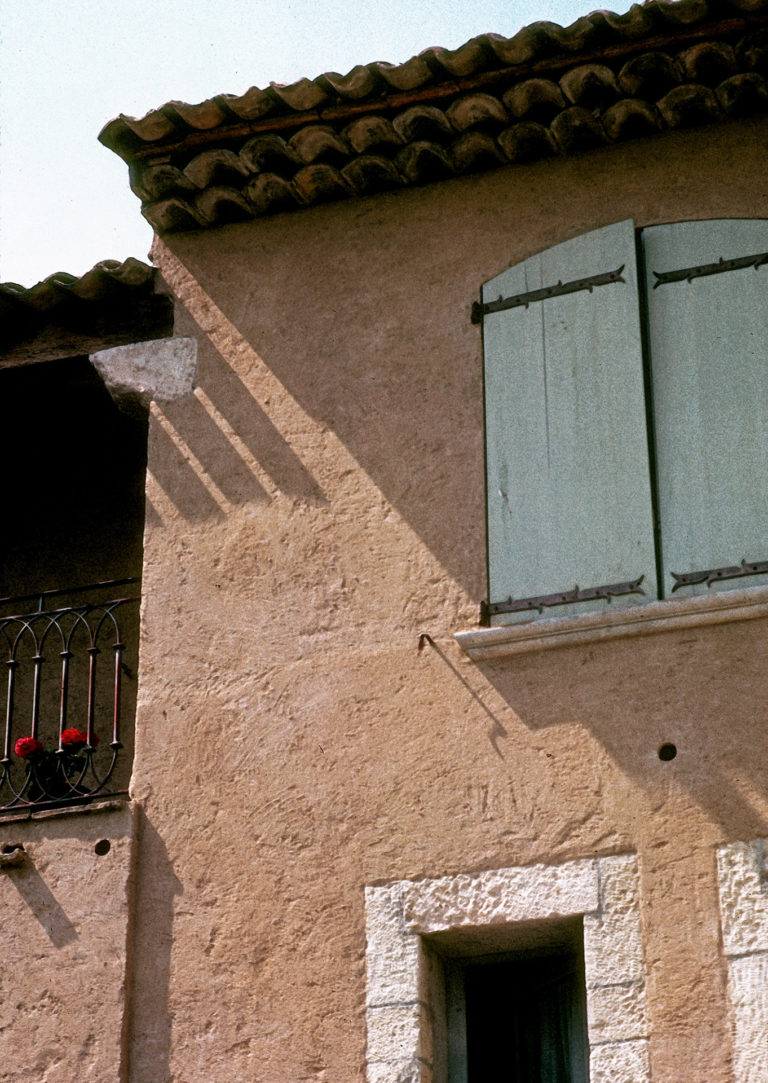 Provencal architectural detail.

Late season visit to a hotel with swimming pool.  My parents paid the tab.  I certainly couldn't.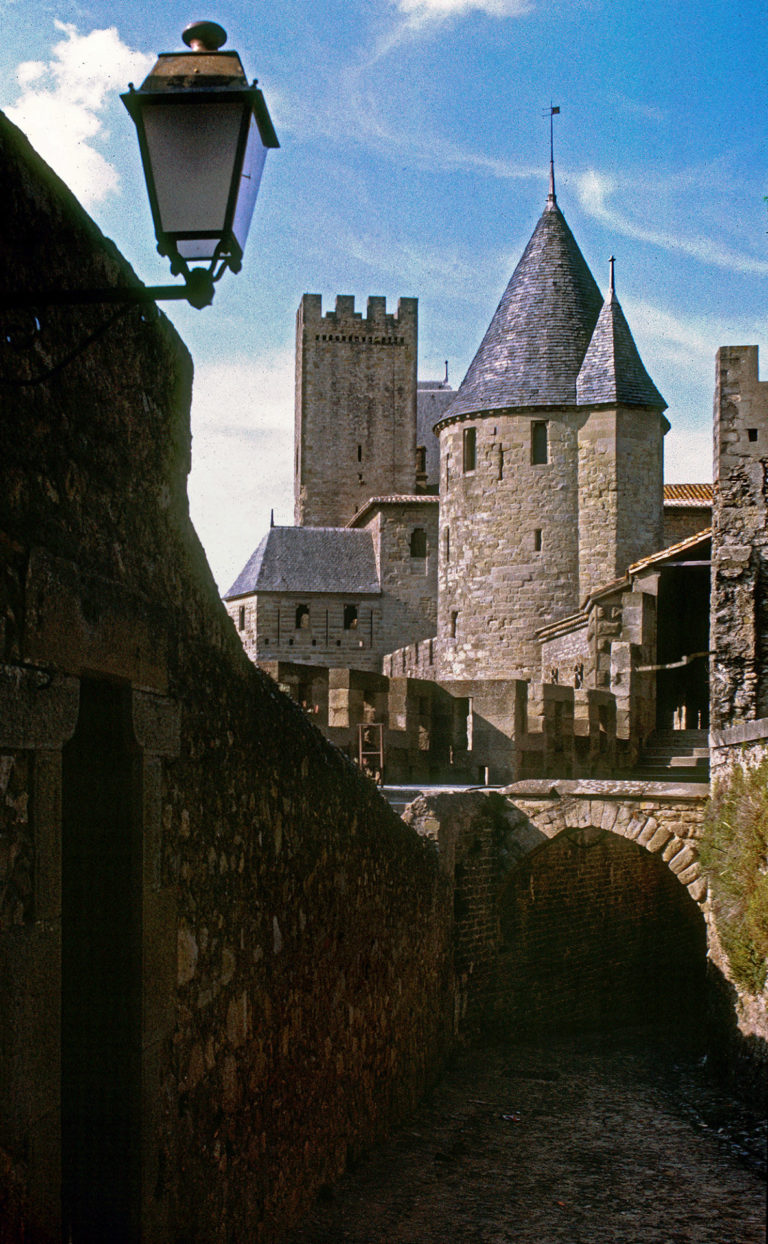 Carcassonne is an admittedly striking location, but, even in 1970, it was impossibly clogged with tourists and the cheesy establishments that cater to them.  I grabbed this and the next shot at the only two tourist free opportunities available.  On this one, I had light contamination of the film, visible in the lower left corner.  I did my best to camouflage it in Photoshop, but it's still there.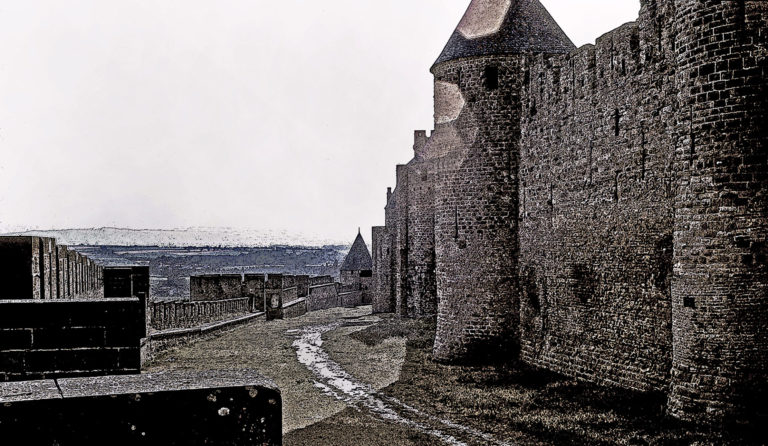 Carcassonne again.  I was shooting into the sun, the light was way to contrasty for Kodachrome, and the area between the two walls was very ugly.  I chose to hide all of that with trick shit.