On the Road is a weekday feature spotlighting reader photo submissions.
From the exotic to the familiar, whether you're traveling or in your own backyard, we would love to see the world through your eyes.
JanieM
I spent 5 weeks in China at Spring Festival time in 2010. Since my son was teaching in Yulin, in northern Shaanxi province, I had a local home base and a personal guide and translator for lots of adventures. Plus, we were guests of local families for holiday celebrations, and Jamie's department got my visa extended so we could could team teach for the first week of spring semester.
We spent the first week in Beijing and the rest of the time in Yulin, by my choice. To travel far and wide, we would have had to spend hours on packed, smoky trains during what is reportedly the world's largest annual migration. All you had to do to get a feel for it was to walk past a train station and see the crowds.
For me it was the trip of a lifetime. The food was wonderful (I missed it for years afterwards), the people and culture were fascinating, and the chance to live a tiny bit like a local person in a place that is so very, very different from home – that was priceless.
I arrived in Beijing after a sleepless 30-hour journey from my home in rural Maine. Late in the flight we were warned that if we showed any symptoms of swine flu, we'd be taken directly into quarantine. All I could think about as I walked past the gizmos on poles, supposedly detecting fevers in the passing throng, was that if they didn't let me see Jamie I was going to have a meltdown.
But all was well, and we settled into our tiny hotel room and took an evening walk. I had my first food in China from literally a hole in the wall between two stores, a tiny gap where a man had set up a griddle and would make you a wrap with whatever filling you wanted from his small selection. I don't remember what we had, but it was tasty, and we ate our wraps as we strolled around looking at shops and people. After that I slept for nineteen hours, until Jamie tapped me on the shoulder and said, "If you don't get up you're going to miss Beijing."
I wrote a travel blog at the time with a lot more about topics like food, bartering, traffic, the holidays, etc. Feel free to go over there for more stories. (The pictures are mostly gone because they were stored on Picasa, which is now, sadly, defunct.)
This first set of pictures is a sampler. Later sets will be more focused, but they'll all have a smattering of food, Chinglish, air quality, transport . . . and cute kids.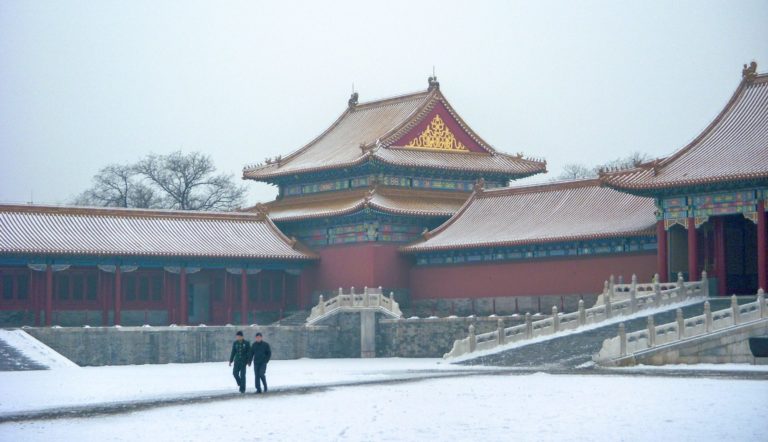 The Forbidden City, Beijing
After my long nap we went to Tiananmen Square and the Forbidden City, where this shot was taken. It was February, so we were often walking around in light snow.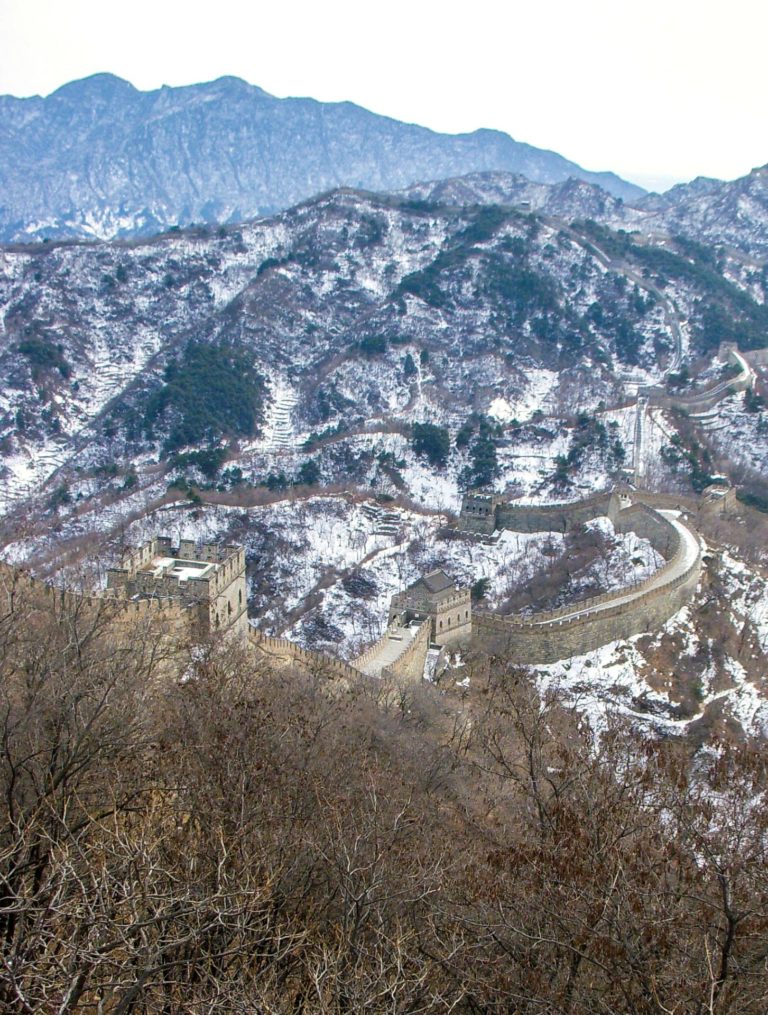 The Great Wall at Mutianyu
A World Heritage site about an hour outside Beijing. We paid a cab driver $50 to take us there and wait while we explored. Jamie chose Mutianyu because the sites closer to the city tended to be more crowded. Between the distance from Beijing and the season, we had Mutianyu almost to ourselves.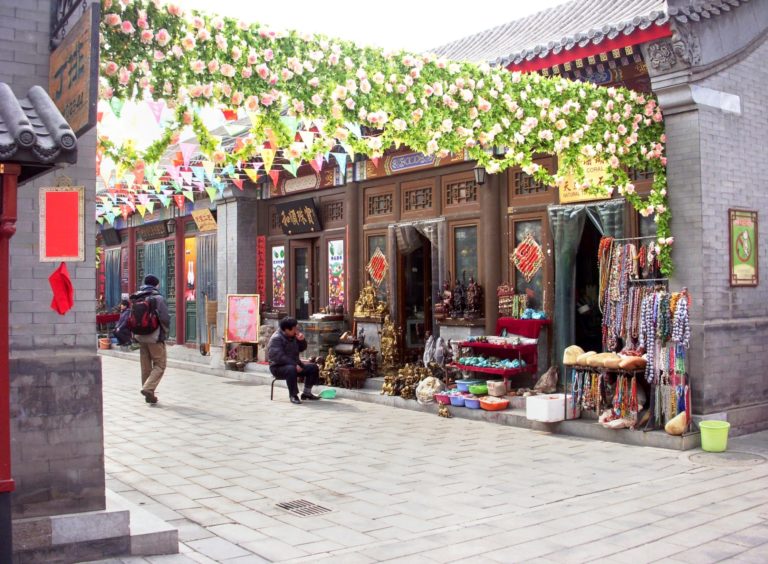 Beijing
A huge "antiques" market, partly open-air, where you could buy almost anything.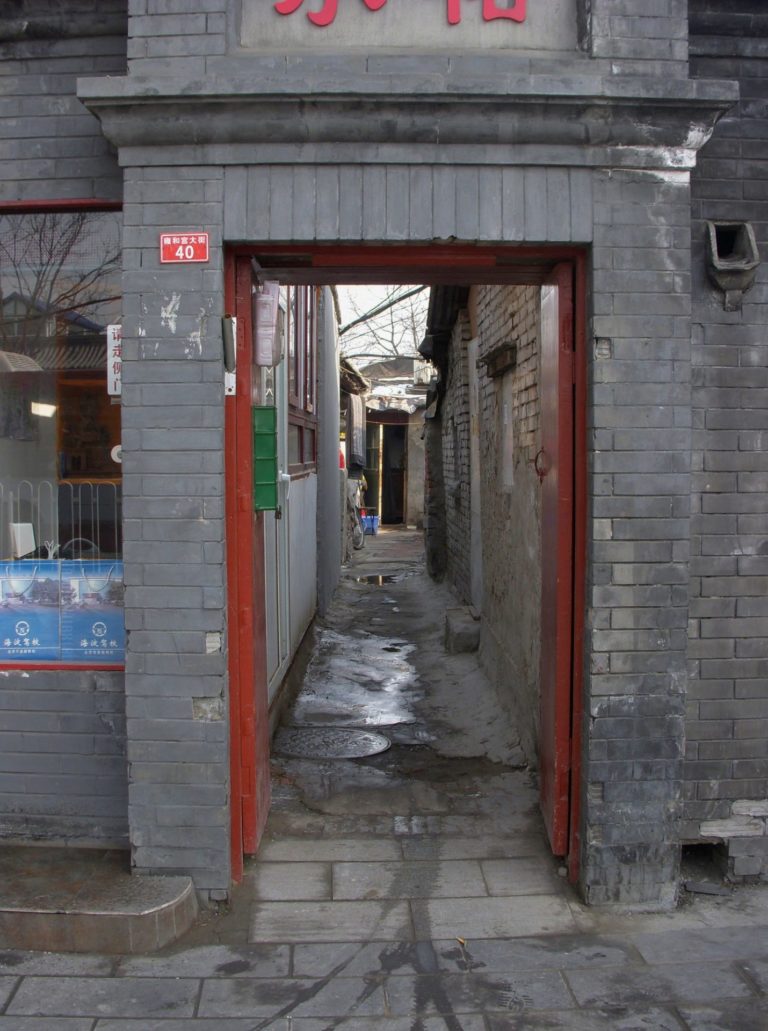 Beijing
The entrance to a hutong, an older type of neighborhood of narrow alleyways.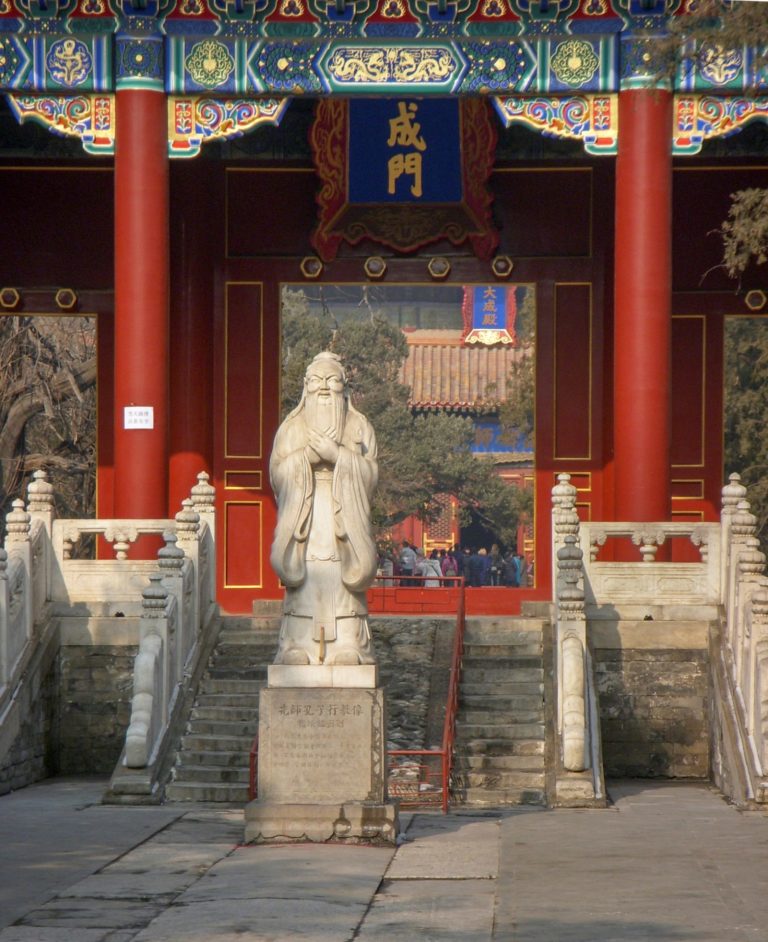 Beijing Temple of Confucius
We spent a day visiting a couple of major temple complexes, the other of which was a Buddhist temple and much more crowded.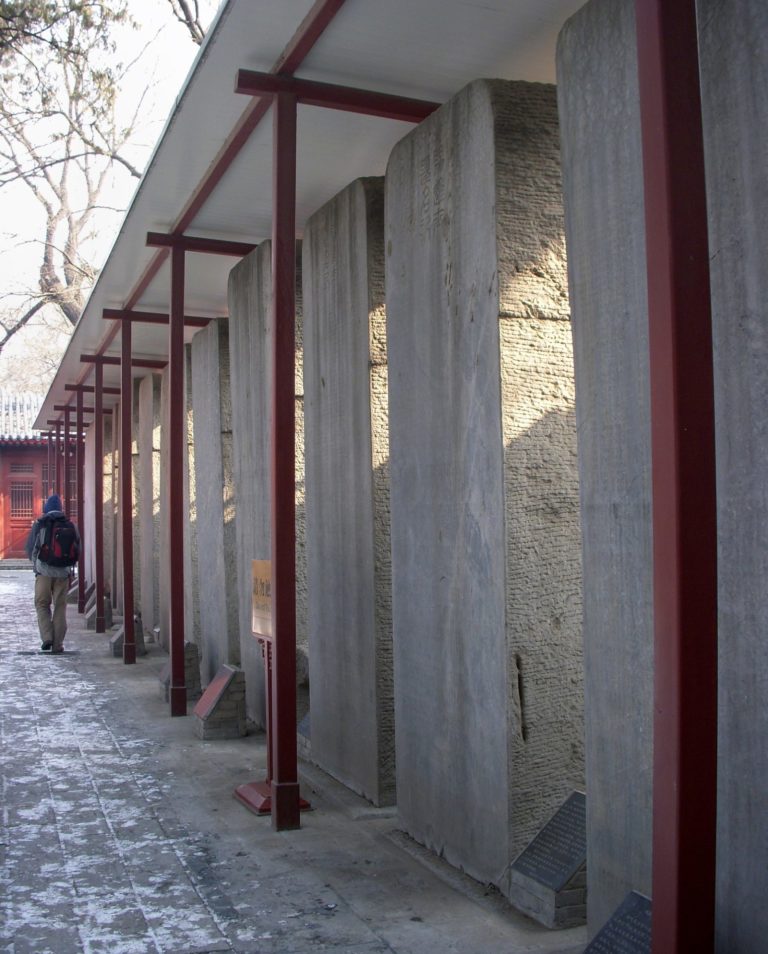 Beijing Temple of Confucius
Per Wikipedia, "Inside the temple, there are 198 stone tablets positioned on either side of the front courtyard, recording the names of more than 51,624 jinshis (advanced scholars) of the Yuan, Ming and Qing dynasties." These are some of the tablets.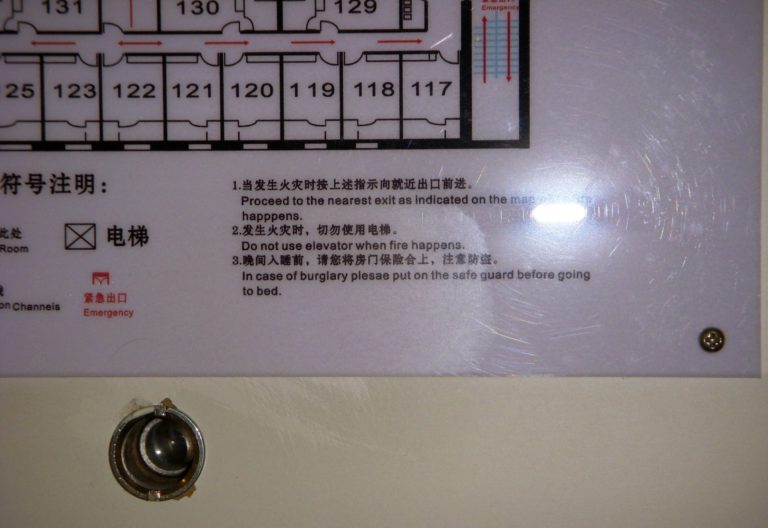 Beijing
The safety sign in our hotel room.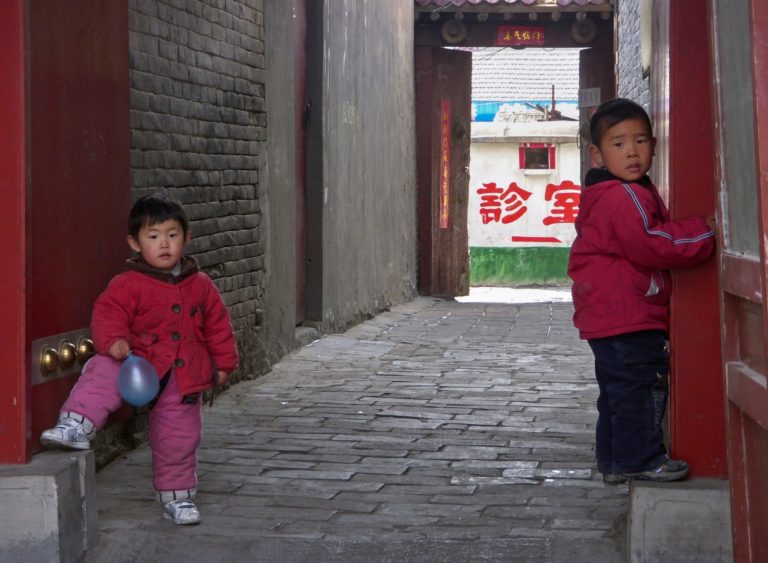 Yulin, Shaanxi, China
Attitude: guarded but curious. That was the most common attitude I encountered on the streets. I didn't see many westerners even in Beijing, but we were more or less ignored in the big city. In Yulin (a fair-sized city but nothing like Beijing) there are very few westerners, and we were objects of great interest when we were out in public. Some people glared, but quite a few, especially the younger ones, said a sing-song "Hello, how are you?" and then giggled and kept walking. By national policy, school kids start learning English at around age 8, so most people knew how to say hello. But I was assured that any day now Chinese would replace English as "the" global language. Chinese is so much easier to speak and write . . . right?