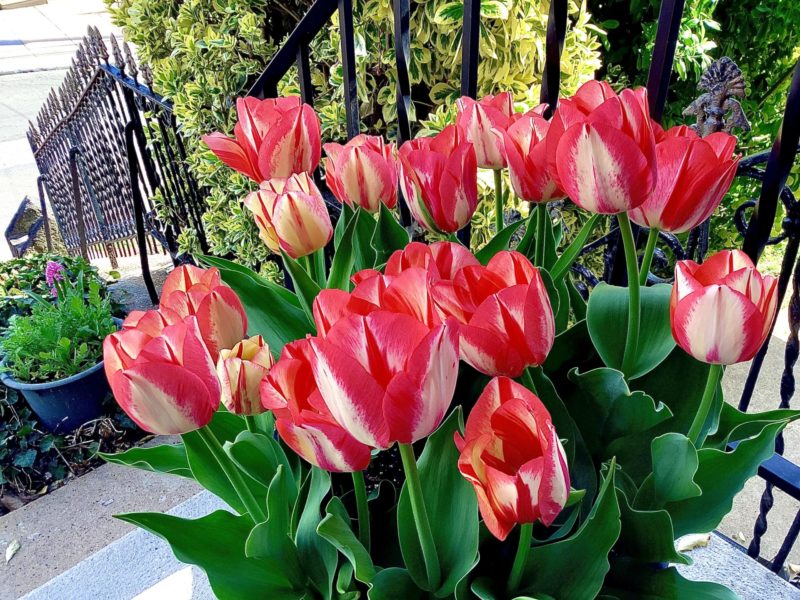 Thanks to commentor Jeffery:
4.6.2021. Philadelphia, PA.

This year's tulip is Spryng Break.
***********
Breeding mostly weeds out of my dead land, dammit. Okay, the white / pink / apricot daffodils are finally in full bloom, but the forsythia seems to be giving blossoms a miss this year, and for whatever botanical reason, an unusually mild winter seems to have promoted a lot of winter kill among the perennials. Lilacs aren't looking great, either.
But I got my first plant shipment of the year… one of you monsters master gardeners inspired me to order a couple of daphnes from Edelweiss Perennials… so the annual Rejiggering of the Pots has officially started.
Speaking of looking great: You guys want Sunday photo posts, y'all gotta send me photos!
MULCH IS HERE pic.twitter.com/FnabpuoWIO

— Stuart Feiner (@StuartFeiner) April 6, 2021
What's going on in your garden(s), this week?