On the Road is a weekday feature spotlighting reader photo submissions.
From the exotic to the familiar, whether you're traveling or in your own backyard, we would love to see the world through your eyes.
Steve from Mendocino
From Puerto Rico, I've taken several short vacations in the Virgin Islands.  I've been once to Tortola, in the British Virgin Islands, and twice each to St. Thomas and St. John in the American Virgin Islands.
My stand out memory on Tortola was scuba diving in an underwater national park.  Not being a scuba diver, diving among all those fish inside the ship wreck was unlike anything else I've ever experienced.  I will always carry memories of that experience.  I have no photos of Tortola, so the rest of that trip is pretty much a blur.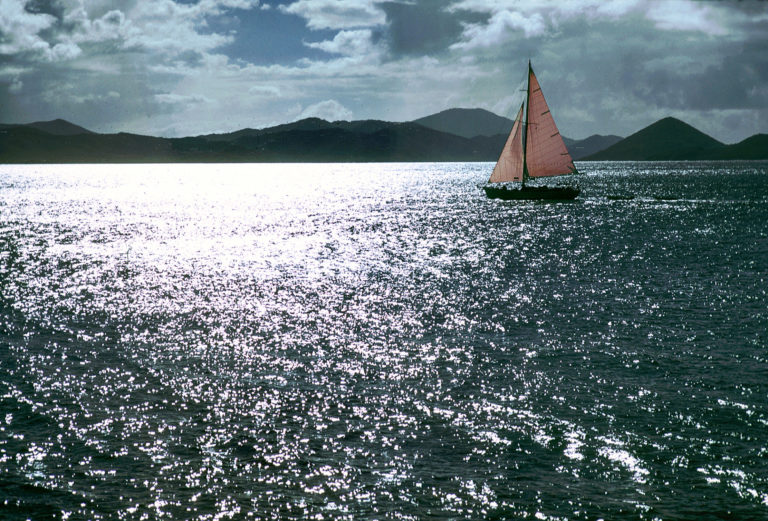 This first photo pretty much symbolizes for me the Virgin Island experience for tourists with a generous budget.  Hire a boat and float around in paradise with your cares parked in some other reality.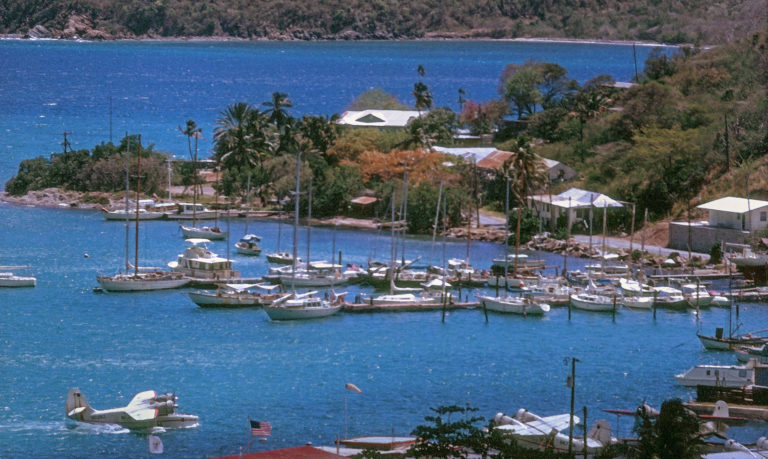 The harbor at Charlotte Amalie, the main town on St. Thomas.  Sea plane service comes into the harbor, plus there are regular flights into the commercial airport two miles outside of the center of town.  Charlotte Amalie is a free port, so visitors buy alcohol, perfume, and all the rest of the stuff sold in tax free zones.  The population overall is poor and mostly black.
This and the next two photos are a sampling of the local architecture in Charlotte Amalie.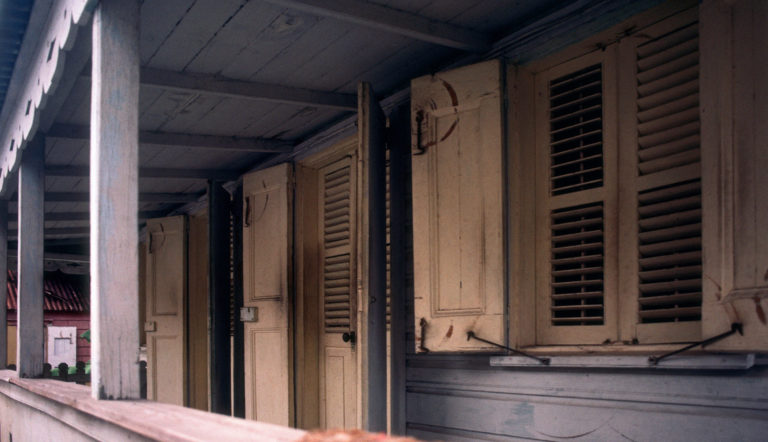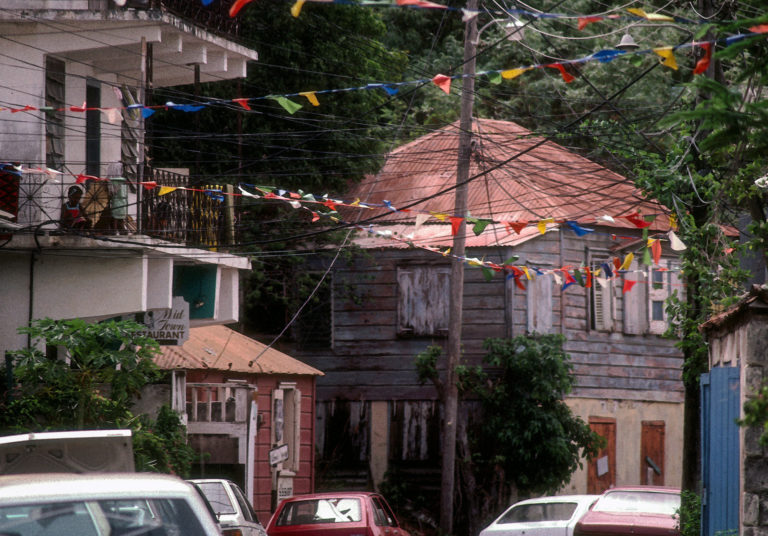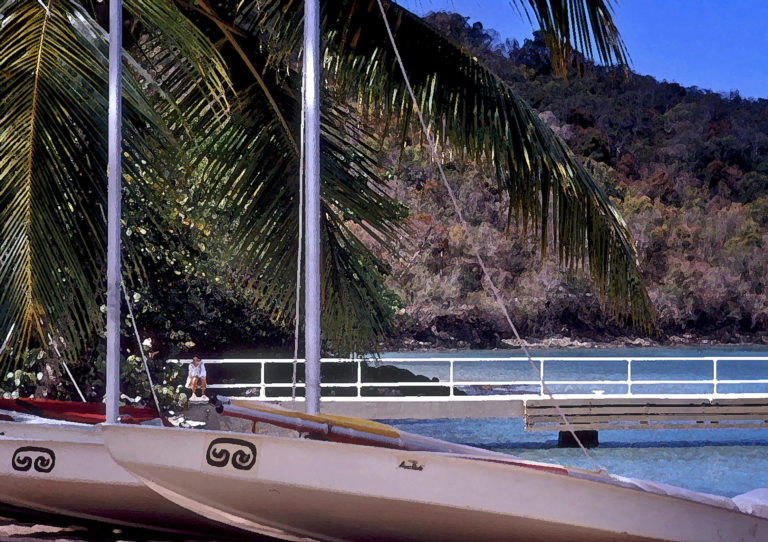 With this photo we move on to St. John.  Lawrence Rockefeller owned somewhere more than 75% of the island, the bulk of which he donated to the National Park Service in 1956 on the condition that it would not be developed.  The remaining chunk was retained for the Caneel Bay Resort, which leases the property from the Park Service.  My parents generously brought Anne-Marie and me with them for several days to Caneel Bay where we snorkeled, sailed, played tennis, read, ate the surprisingly good food, and sucked down many rum drinks.  The facilities are small, refined, and split into three discrete areas that give visitors a real sense of isolation and privacy.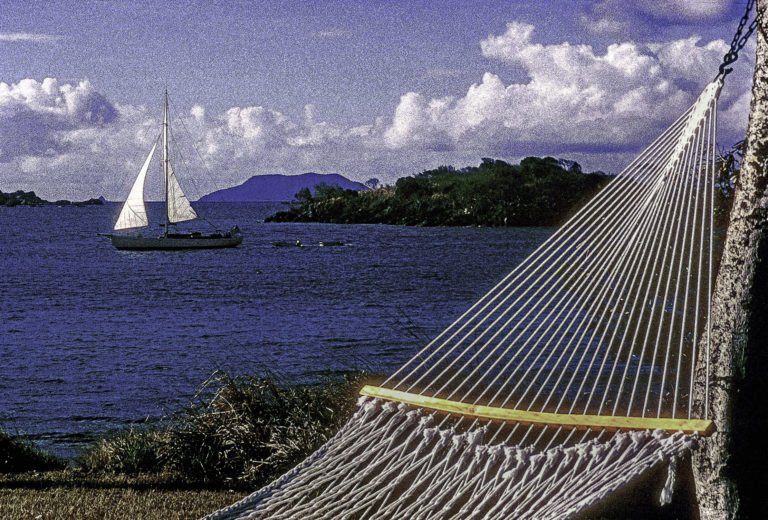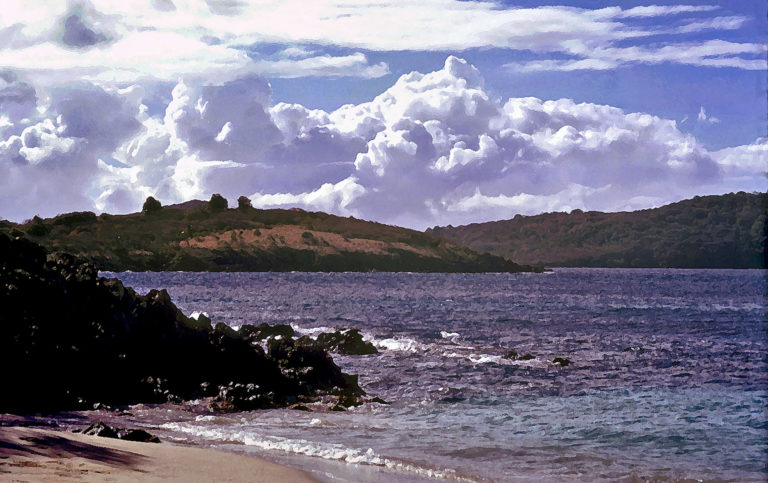 There was a small beach and this view 50 feet from the deck of our room.