On the Road is a weekday feature spotlighting reader photo submissions.
From the exotic to the familiar, whether you're traveling or in your own backyard, we would love to see the world through your eyes.
lashonharangue
After a long ride south from Monteverde we arrived at our hotel near Manuel Antonio National Park. The hotel was made up of several buildings built on the side of a hill overlooking the Pacific. Gorgeous views but many steps.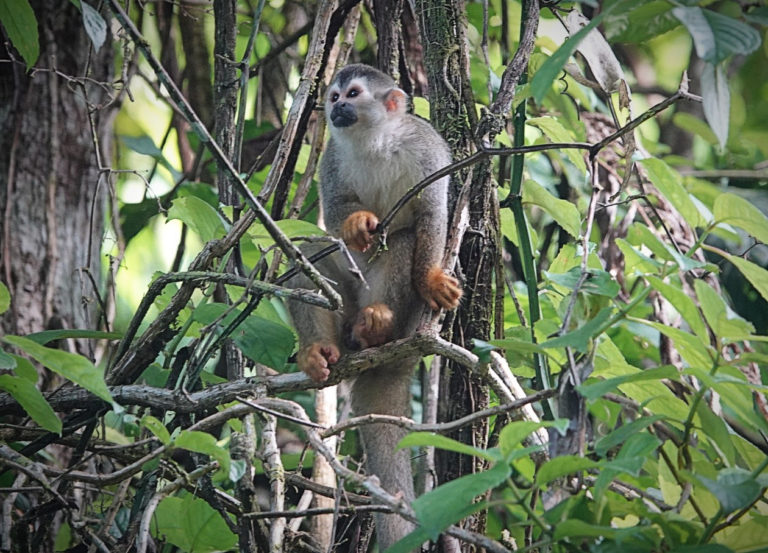 Manuel Antonio National Park
The next day we were picked up early to head to the park. Our naturalist guide said it is usually very crowded with long lines to get in. However, we got there shortly after opening and fewer tourists travelling meant it wasn't an issue. The park has an extensive series of trails that go through different types of terrain. This is a squirrel monkey we spotted in a tree next to the trail.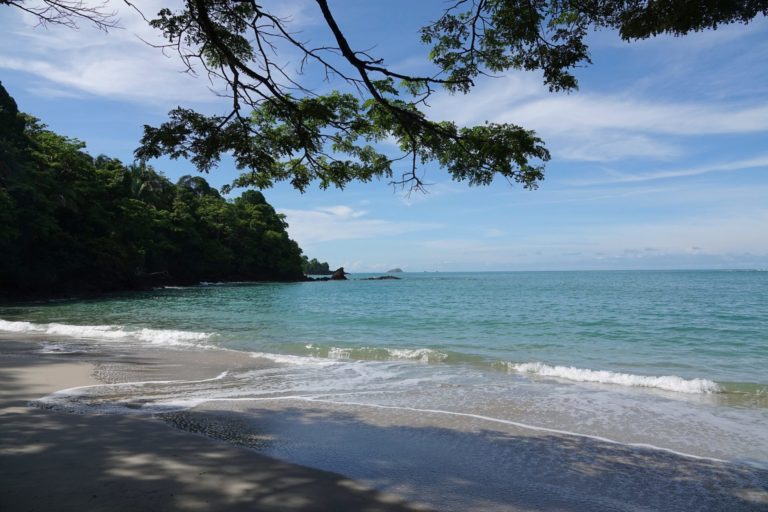 Manuel Antonio National Park
The park juts out into the Pacific and includes beaches to the north and south of the peninsula.  This photo was taken at the southern beach. We didn't bring our bathing suits but walked out into the warm water up to our knees.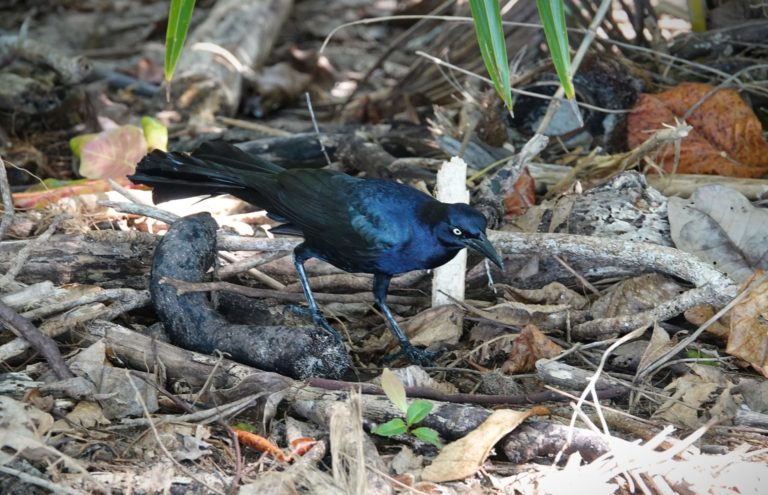 Manuel Antonio National Park
After drying off our feet we continued hiking on a trail that runs just inland of the beach. This bird had no fear of the people walking by.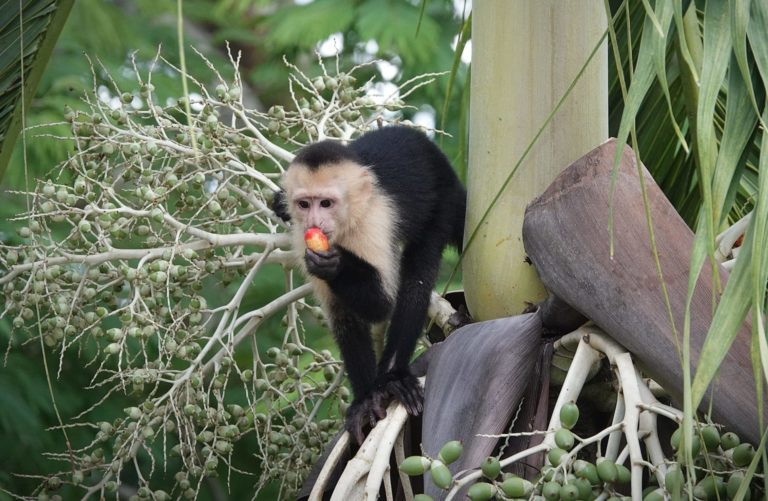 Hotel Near Manuel Antonio National Park
Our hotel was on a hillside located just north of the park. After we got back from the park a troop of Capuchin monkeys decided to have lunch in the trees outside our room. They were jumping from the trees to the balconies and back. It was quite the show. We had been warned not to leave windows open in our room since they have been known to come in looking for food.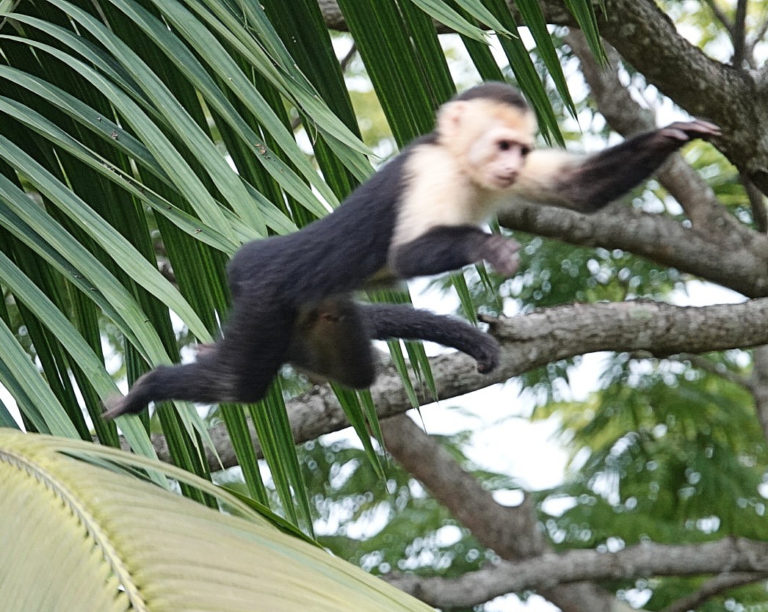 Hotel Near Manuel Antonio National Park
The monkeys were totally fearless jumping from branch to branch.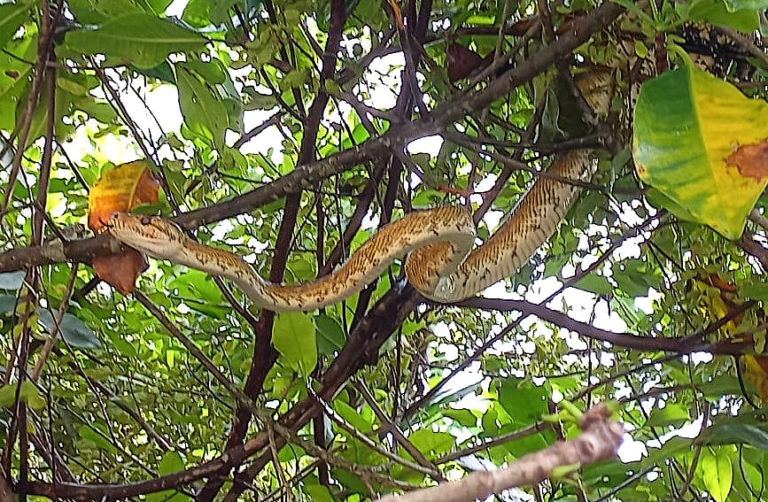 Damas Island
The next day we took a short ride north to kayak in a mangrove forest. As we were paddling back to the take out our guide pointed out this boa constrictor resting on a branch. We didn't see it at first so we kept getting closer. Finally he pointed up with his paddle and that was enough provocation to stir the snake. We got the message and left.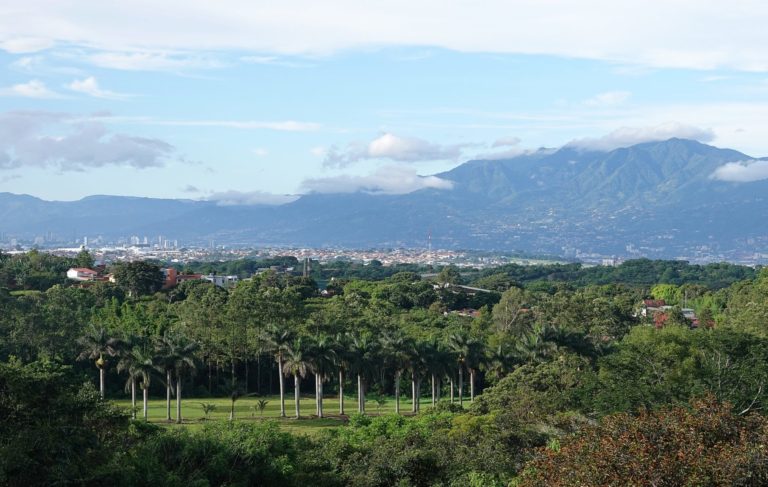 Near the San Jose International Airport
We had an early flight home so we splurged and stayed our final night at a hotel only 15 minutes from the airport – the upscale Finca Rosa Blanca Coffee Farm and Inn. We took a tour of their organic coffee plantation and learned a lot about growing and processing coffee. This is a view from our room toward downtown San Jose.
A great trip and what a way to get back out in the world.