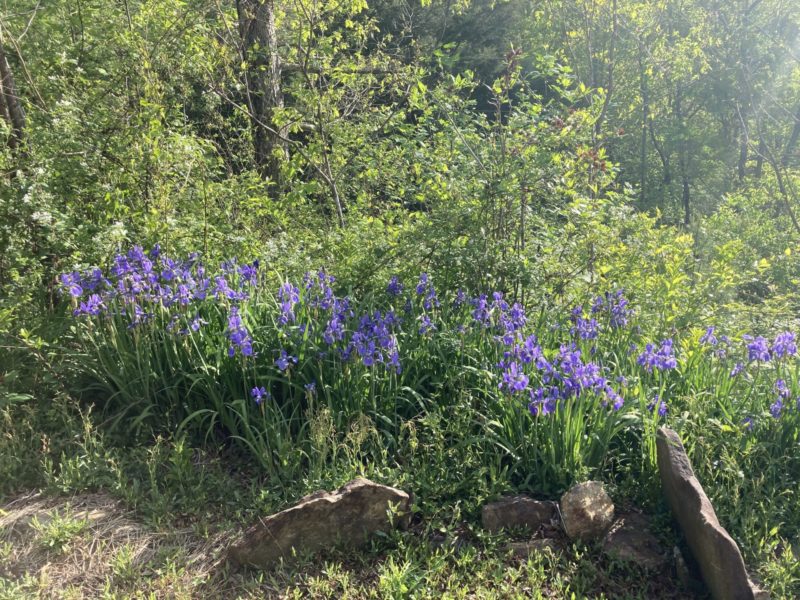 .
A much-needed mood-lifter from commentor SkyBluePink:
Finally weeded and mulched the iris bed at the entrance to my drive a couple years ago. They repaid me in flower.

Two of my favorite flowers- Japanese iris and spiderwort.


Very fortunate to have a native lady slipper bed on the property.


Hydrangeas! Grown from cuttings – in memory of a now deceased friend.


Mixed bed of lenten rose, bluebells and daffodils.


Why yes, I am a flower addict- how can you tell?
***********
What's going on in your gardens (planning / memories / indoor), this week?