On the Road is a weekday feature spotlighting reader photo submissions.
From the exotic to the familiar, whether you're traveling or in your own backyard, we would love to see the world through your eyes.
way2blue
I'd long wanted to hike in the Tsavo National Parks of Kenya and finally booked a two-week trek for August 2020. Which of course was postponed till 2021. International CoVID-19 protocol was confusing but I managed to navigate several glitchy websites to obtain the required documents for flying to Nairobi via Dubai. Plus lots of vaccines. When the safari folks reviewed our itinerary—with an extra five days in Nairobi before the trek—they suggested instead a side trip to the Maasi Mara to catch the beginning of the wildebeest migration. Yes! I've organized a series of six OTR submissions by day.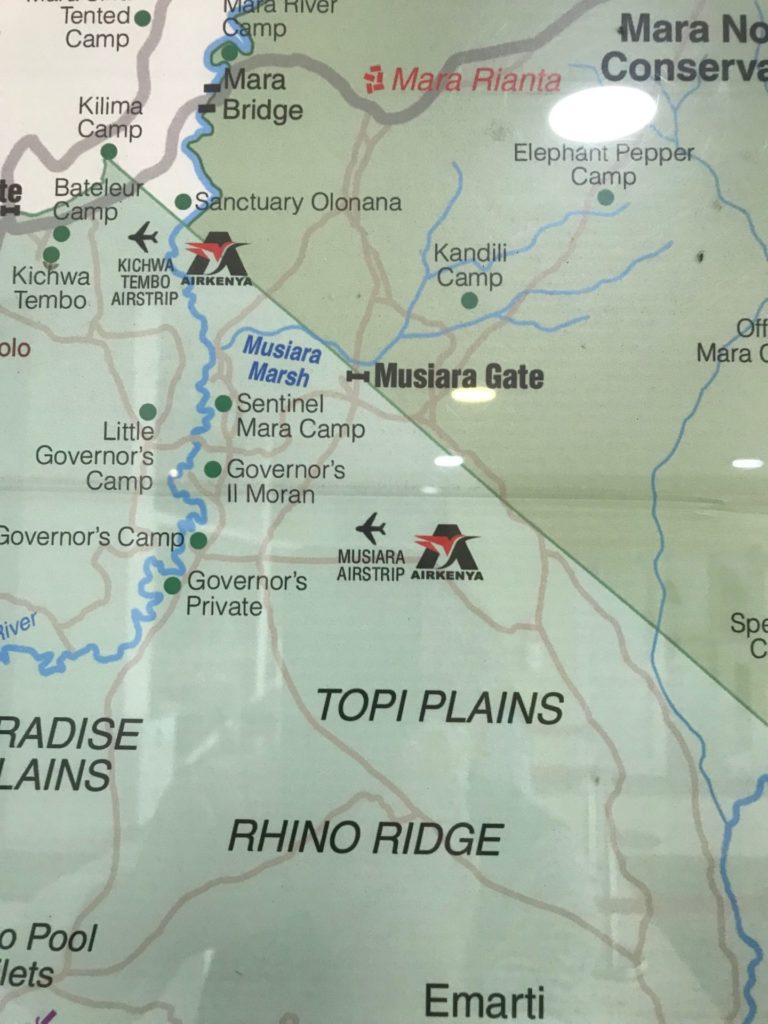 LOCATION OF MAASI MARA / SENTINEL CAMP
Our flight from Wilson Airport to the Musiara Airstrip hopscotched west from Nairobi, stopping at several airstrips, making me nervous I might miss getting off at the correct one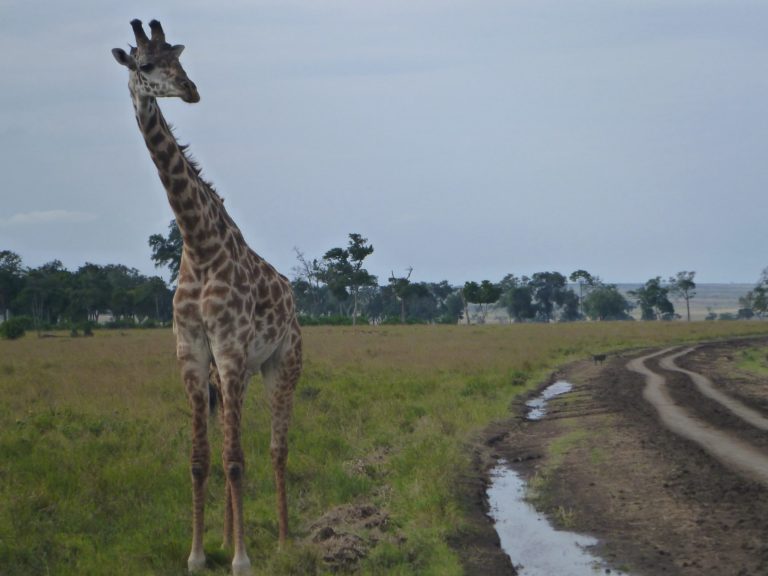 TWIGA
We were greeted by Jonathan, who was to be our Masi guide during our stay. He pointed out various wildlife on the way to camp—here, a quizzical Maaasi giraffe [Twiga in Swahili]. It had rained heavily the previous day so the roads were muddy with puddles filling large potholes, making for a slippery ride. But also making the Mara lush green.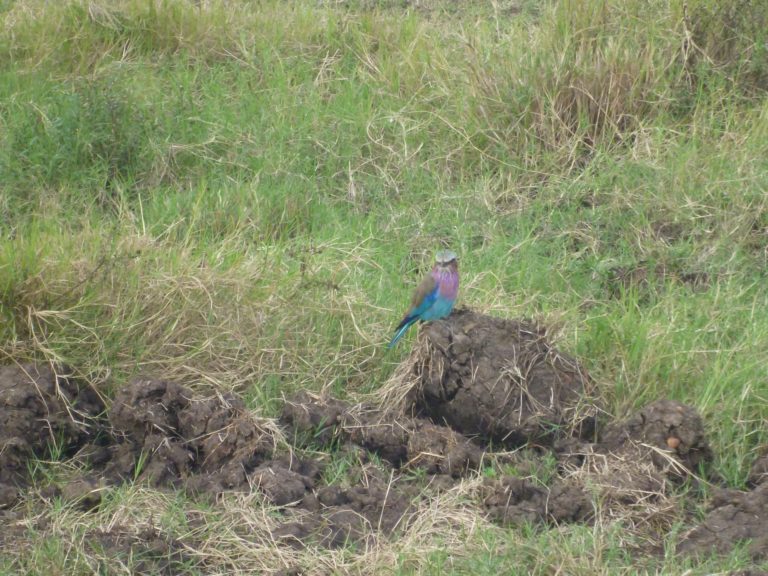 LILAC BREASTED ROLLER
A gorgeous bird posing for Albatrossity—the lilac-breasted roller (Coraciias caudata).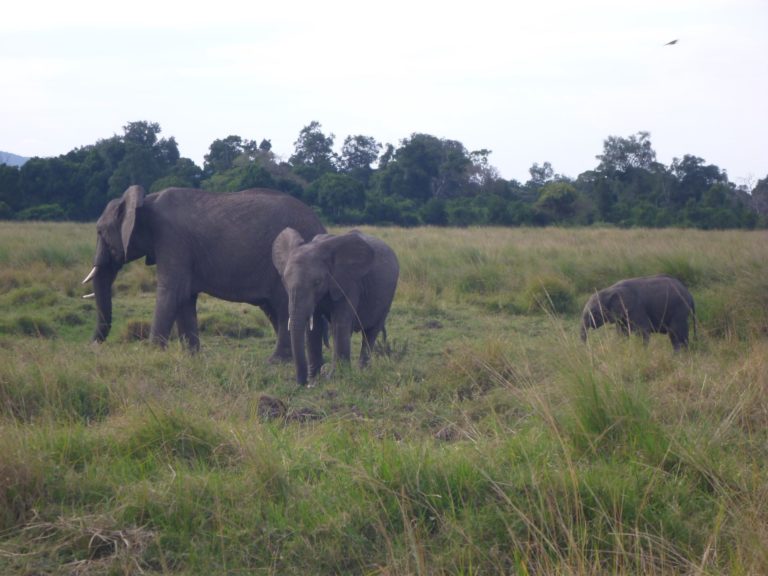 NVODU
A mom, a teenager, and a toddler.…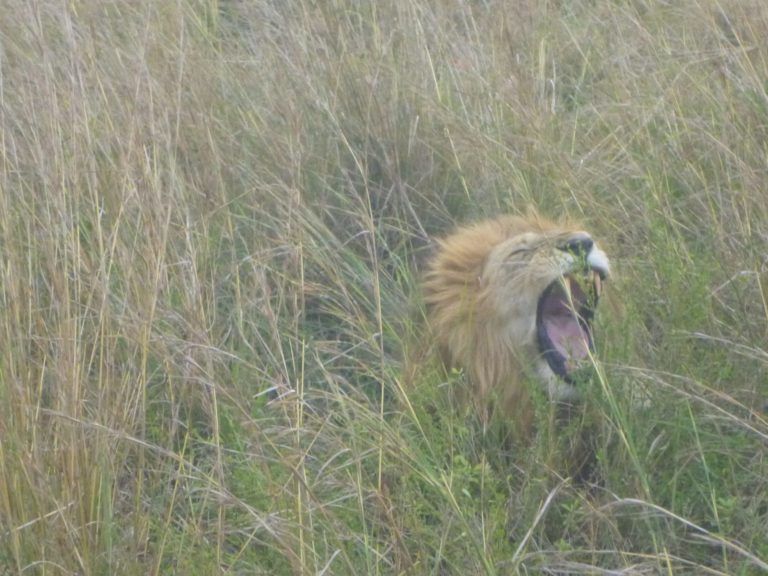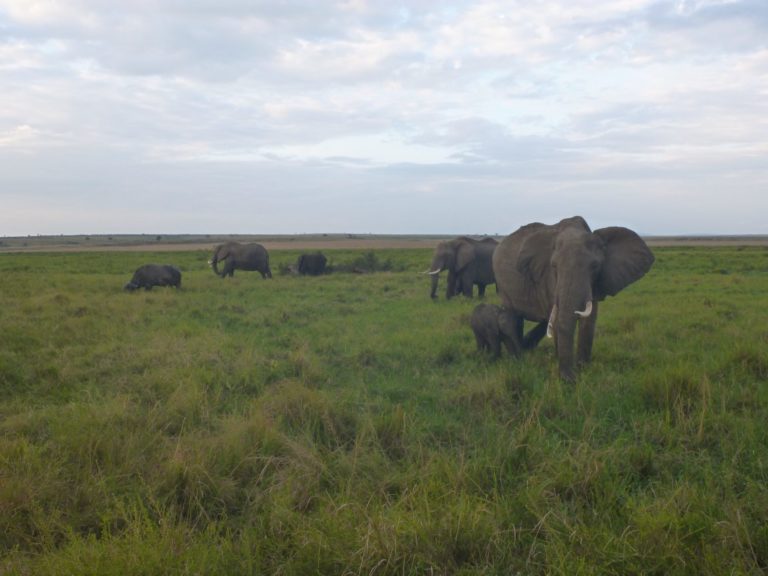 MARSH
A larger group of elephants, feeding out on the marsh (pronounced 'mush' to my ears). Elephant groups are matriarchal—with the males kicked out when they reach their feisty teenage years.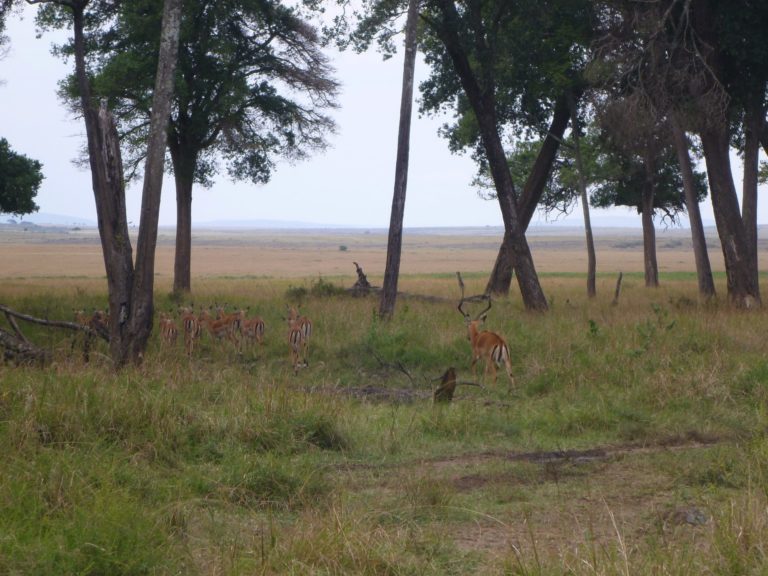 SWALAPALA
A male impala herds his harem away from our vehicle. Note, only the male has horns and he expends a lot of energy fighting off male competitors. Only to tire from 'servicing his flock', then to be dethroned & die alone… (A lot of variety in societal structures within the Mara.)
NYANI
A couple baboon hanging out in the grass.