On the Road is a weekday feature spotlighting reader photo submissions.
From the exotic to the familiar, whether you're traveling or in your own backyard, we would love to see the world through your eyes.
Steve from Mendocino
My ex-wife, Anne-Marie, had family in Paris, the Basque country, and a bit in southern Beaujolais so our travel was mostly in those areas. The welcome was warm and the food and lodging free and delightful. Brittany, though, has a great deal to offer both in its historical and cultural uniqueness as well as its culinary offerings. The photos below are from the few pictures I took during my first visit to Brittany some 50 years ago.
My only specific memory of that trip was a meal of oysters and Muscadet while sitting at the window of an inexpensive restaurant in Cancale as we looked over the oyster beds just below. Muscadet is cheap and famously good pairing with oysters. Of my two subsequent trips in the area, my most notable memory was when I went under an underpass on the autoroute and noticed a little car hugged up and parked by the bridge. I was speeding, and I said to my partner "I just got a ticket." I continued for several more miles up to the toll booth, and a French highway patrolman sauntered up in his nearly knee high leather boots and motioned me over.
I thought it would be clever to pretend I spoke no French, and have my partner, who had been taking lessons, do all the talking and pretend to translate for me. It turns out that the highway patrol have a book with topics they need to say to people like me. They point to the sentence in French and the offender gets to read the translation in their own language. Thus it took extra time and I had to show no reaction to snide observations they made about us.
As a bonus, they did not accept credit cards, and I was faced with having to hitchhike back and forth to Rennes on a Saturday to somehow secure cash in Renne and then hitchhike back to ransom my car. Fortunately, I was able to talk the toll booth operator into cashing some traveler's checks. We drove off and treated ourselves to a very nice meal of seafood and Champagne in a quaint coastal restaurant to ease the pain.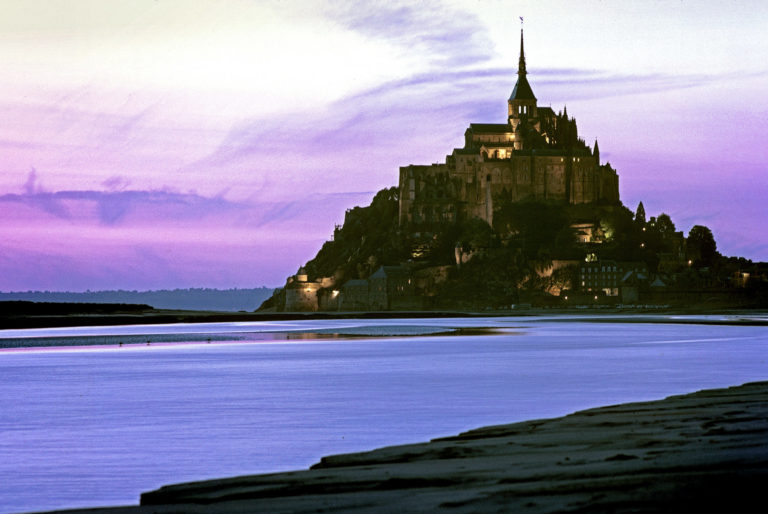 Mont St. Michel at sunset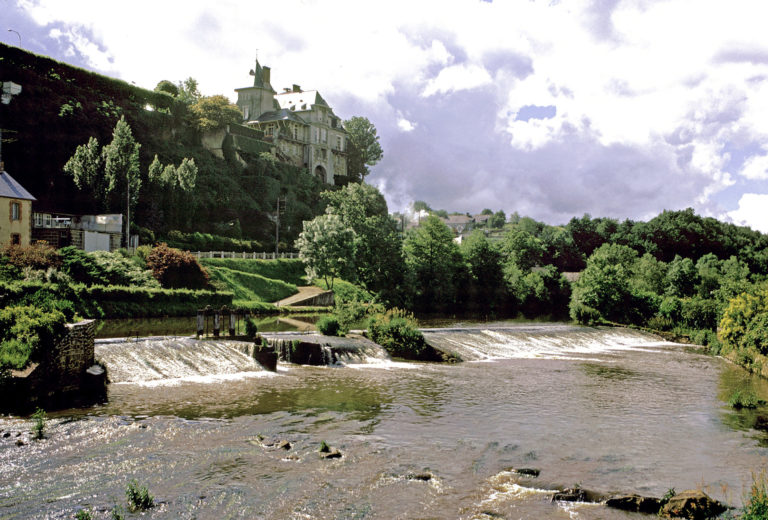 Light, scenery, well-being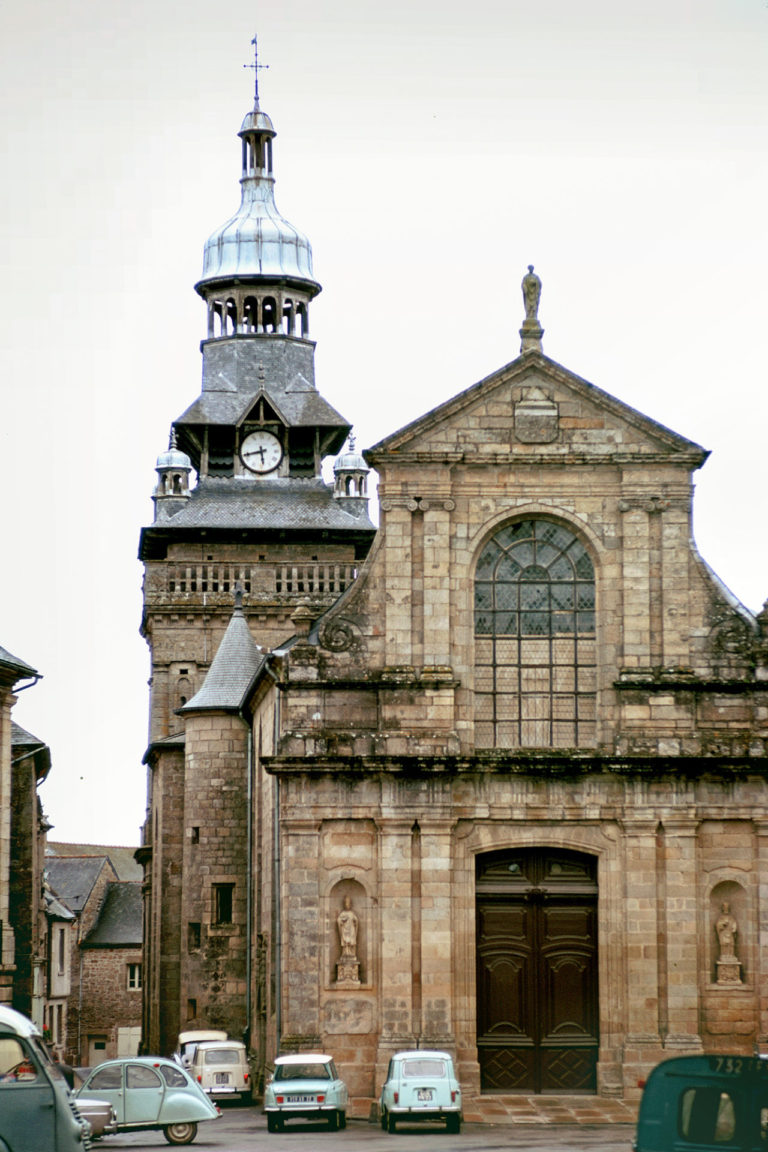 Striking architecture, particularly the clock tower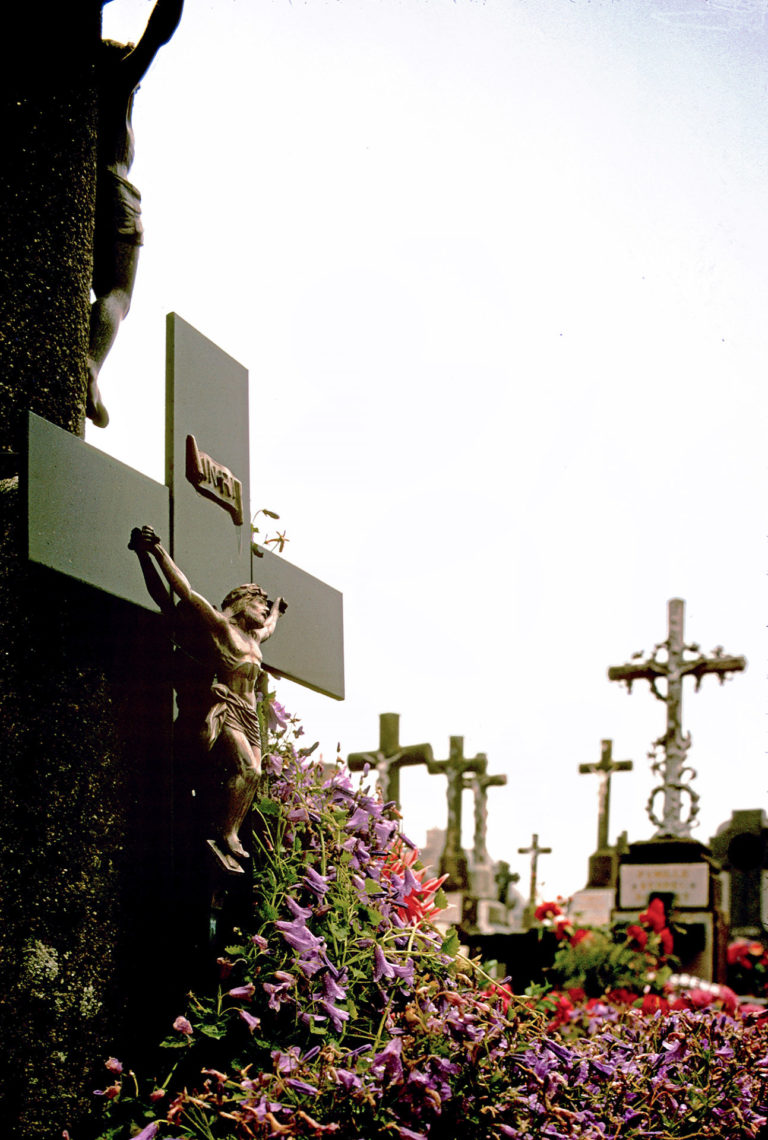 Brittany is more actively Catholic than other regions in France. I wanted to capture that in this graveyard picture.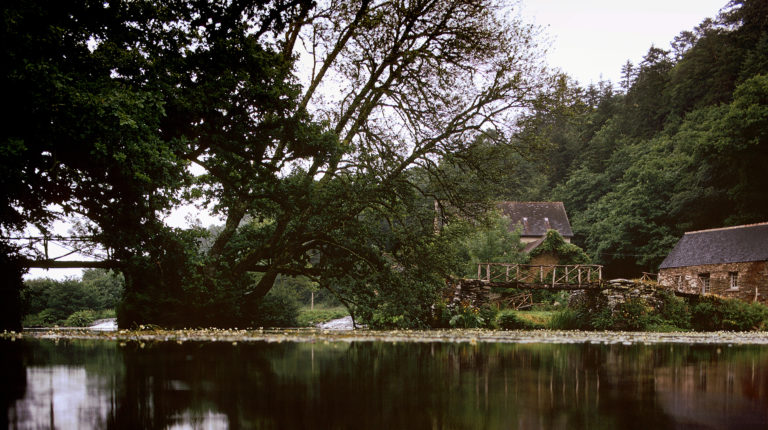 Quiet scenes like this were a delight. I'm not sure how much of this remains in France.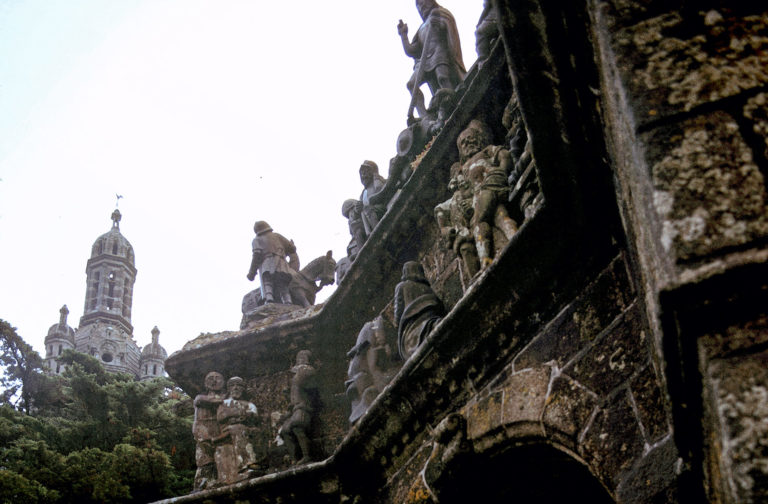 These monuments turn up here and there in the area. The name escapes my increasingly rickety mind at the moment. I apologize.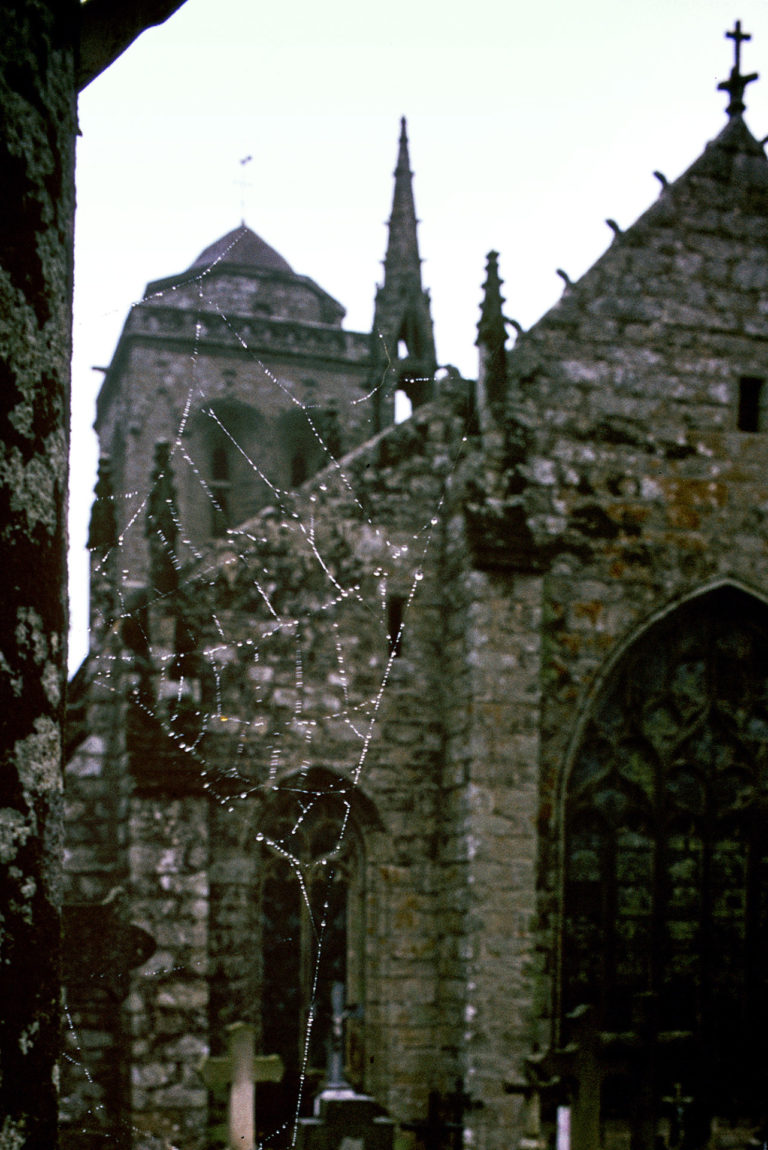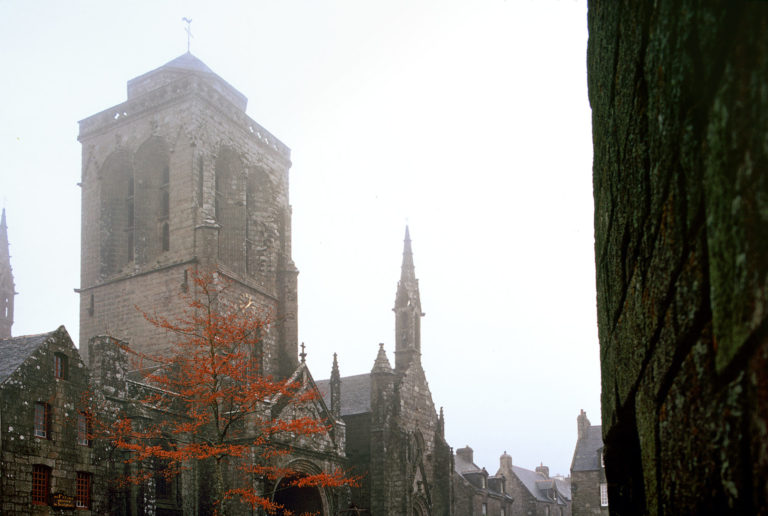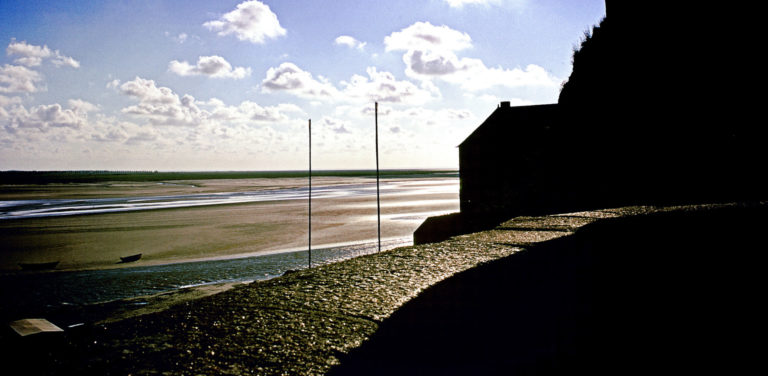 The walls of St. Malo at low tide