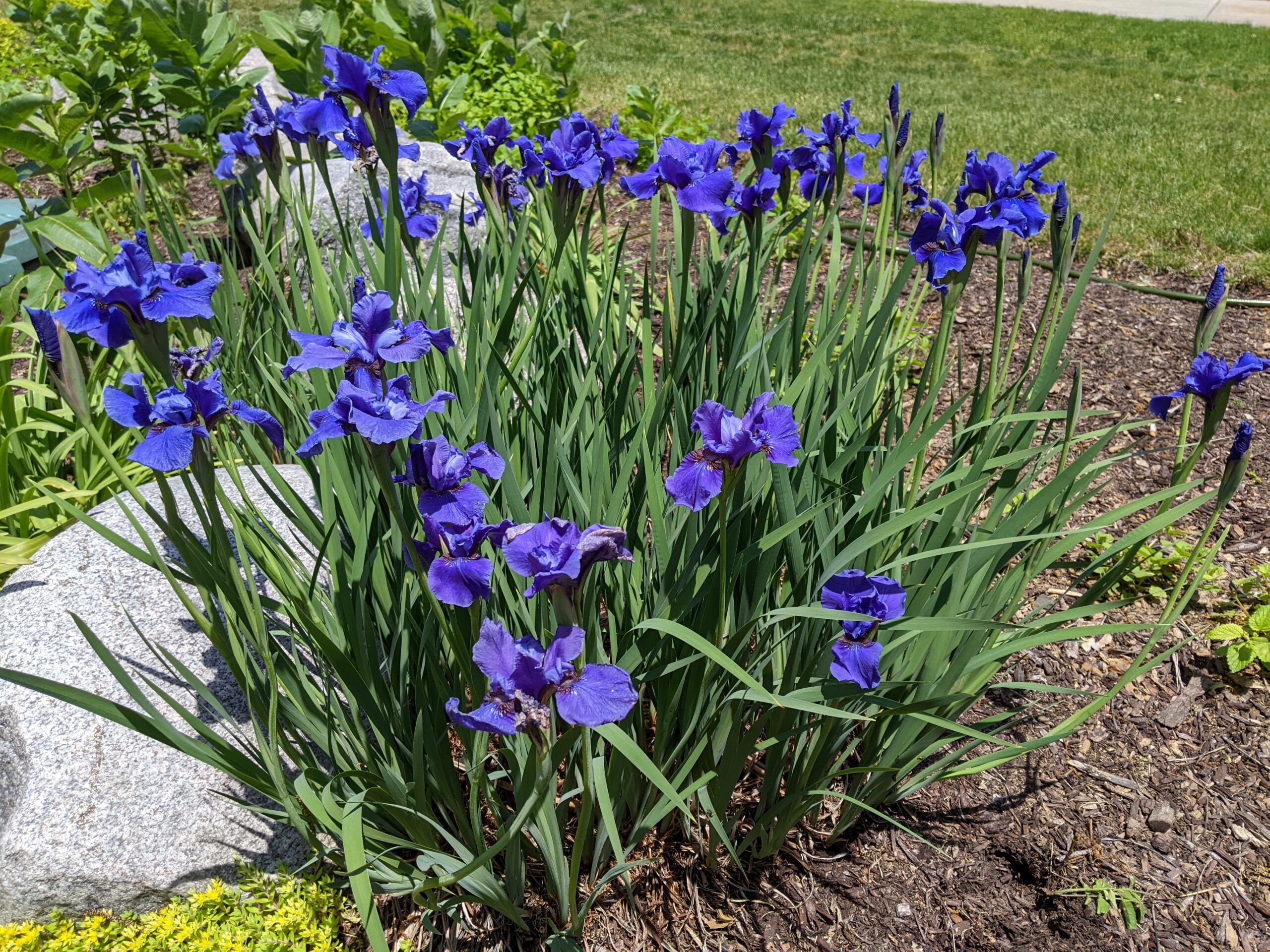 One perfect shot, from commentor RalfW.
And a bounty, from ace NYC photographer Ema Ema:


***********
Speaking of a sure sign of summer… One pleasant surprise, here north of Boston: Our multi-graft front-yard cherry tree, which we were pretty convinced was dying last year, put out such a burst of growth this spring I had the Spousal Unit prune down a bunch of low-hanging branches this week. So, for about the first time in over 20 years, I picked (from the prunings) more than five pounds of ripe cherries!
(The Spousal Unit, native of America's Cherry Tree Capital, scorned the flavor — they're some variety of 'white', i.e. yellow-with-an-orange-blush — but I was perfectly happy to eat them.)
It may be the tree's swan song. On the other hand — I carefully did *not* say this out loud — last summer I put down a rubber 'mulch mat' to smother most of the godsbedamned vinca he'd lovingly transplanted around the tree…
What's going on in your garden(s), this week?