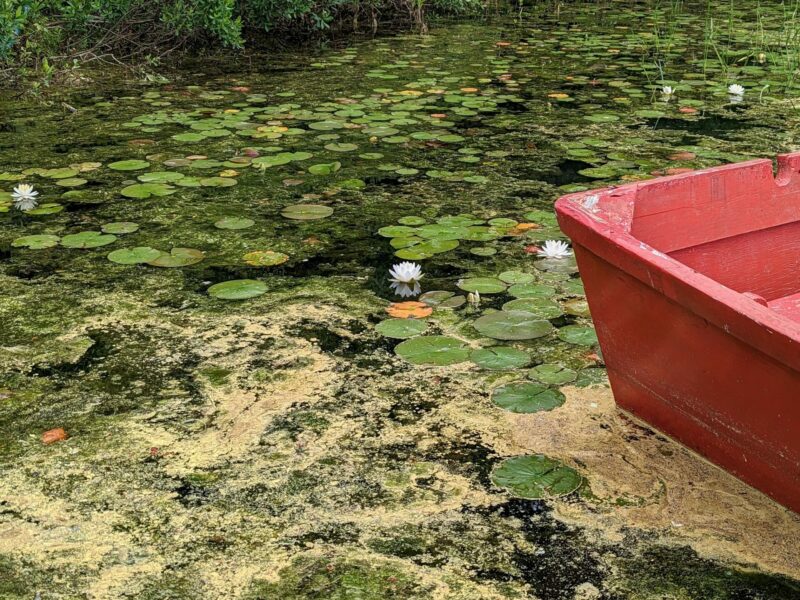 From commentor Melissa M:
We recently went to New Hampshire for a wedding, then down to Cape Cod for three days to see an old friend who is doing some life cleaning of his musical instruments (anyone want a baroque viol, hit me up!).

He lives in the home that's been in his family since around 1900 (original house built in 18th century?).

It's on a pond which I found utterly peaceful and would just go and sit and watch the lone cormorant fishing or the heron come in and go fishing or osprey, etc.
***********
Lovely photos… I can almost hear the cicadas singing!
What's going on in your gardens, this week?