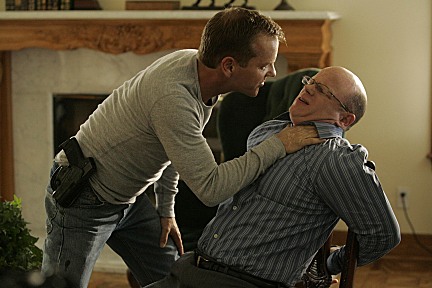 "You will take it like a man and you will like it, or so help me I break out the nipple clips."
***
Red State busts out the torture HoYay:
We sleep safe in our beds because rough men stand ready in the night to visit violence on those who would do us harm. Those rough men might hesitate knowing their commander-in-chief just might not stand behind them if their actions become known. Their hesitation will lead to American deaths.
I feel gayer having just read that. Not that there is anything wrong with that, you handsome, strong, strapping rough guy, you.
*** Update ***
I think it is time to ask our brave patriots again (Maher clip here):
"Would you have sex with another man to stop a terrorist attack?"