All you Rick Santorum fans will be happy to hear this:
Doug Hampton, husband of Cindy Hampton, Sen. John Ensign's (R-Nev.) mistress, claims that former GOP Sen. Rick Santorum (Pa.) may have tipped off his ex-colleague that the Hamptons were going public with the story over the adulterous relationship.

In an interview with Jon Ralston, a Las Vegas Sun columnist, Doug Hampton suggested that Santorum told Ensign that the Hamptons were going to reveal the affair and then Ensign held his own Las Vegas press conference in a bid to control the political damage from the revelation.

"One of the correspondents that is part of Fox News is Rick Santorum," Hampton told Ralston in an interview. "I sent a note to Rick. I begged Rick to call me, to talk to me before, and he didn't. Obviously, in my opinion, I could be wrong, but that would be what I supposed happen. And if I'm wrong, Rick, forgive, but it appears to me how it happened."
And while we're on the this topic, who plays Ensign in the made-for-tv movie "My Mistress, My Staff Member: The John Ensign Story"? John O'Hurley?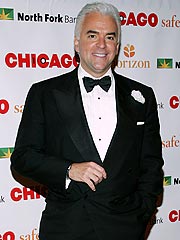 Or John Slattery?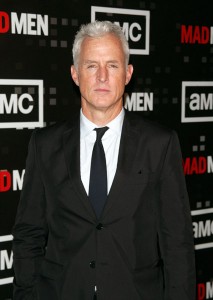 (Here's Ensign himself: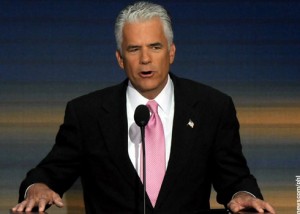 )