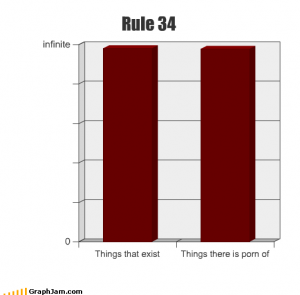 I've thought about it a bit, and here is the comments policy we will be rocking from now on:
1.) No racist, sexist, or homophobic remarks. Violation equals comment deletion and a warning, second offense is comment deletion and a week vacation, third offense, don't let the door hit you in the ass.
2.) No divulging people's personal information (address, phone numbers, employer, etc.)
3.) No Poofters.
That is it. Period. It is simple, it is easy to understand, and it is clear. All the front pagers have the ability to enforce these rules. I know some of you want to make all sorts of bizarre subjective rules about people that offend your delicate sensibilities, but that isn't happening, as I am an adherent to the KISS principle.
If someone offends you but is not violating those three rules, you have a number of options:
1.) You could ignore them (highly recommended!).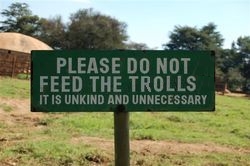 2.) You could insult them back (my personal recommendation!).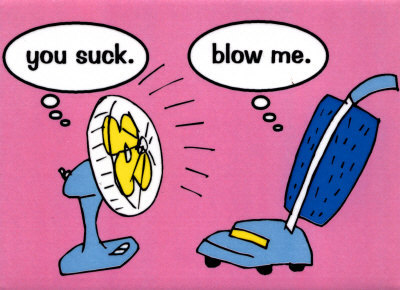 3.) You could install Cleek's pie filter (click on this link, MORANS!) so you never have to read them again (a good solution, but I am too lazy to do it).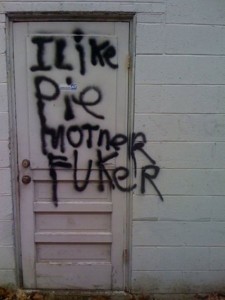 4.) Or, in the immortal words of TBOGG, you could try to find this place: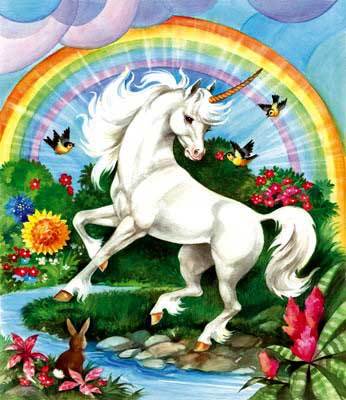 Every year in Happy Gumdrop Fairy-Tale Land all of the sprites and elves and woodland creatures gather together to pick the Rainbow Sunshine Queen. Everyone is there: the Lollipop Guild, the Star-Twinkle Toddlers, the Sparkly Unicorns, the Cookie Baking Apple-cheeked Grandmothers, the Fluffy Bunny Bund, the Rumbly-Tumbly Pupperoos, the Snowflake Princesses, the Baby Duckies All-In-A-Row, the Laughing Babies, and the Dykes on Bikes. They have a big picnic with cupcakes and gumdrops and pudding pops, stopping only to cast their votes by throwing Magic Wishing Rocks into the Well of Laughter, Comity, and Good Intentions. Afterward they spend the rest of the night dancing and singing and waving glow sticks until dawn when they tumble sleepy-eyed into beds made of the purest and whitest goose down where they dream of angels and clouds of spun sugar.
I've been to a lot of blogs with comments, and given the open nature of the comments here, I still think the signal to noise ratio is pretty acceptable. Regardless, this is 2011 and this is the internet. There are assholes out there. Someone in your family is going to leave the toilet seat up, someone squeezes the toothpaste from the middle of the tube, someone is going to give your kid a wedgie at school, some shithead will be talking loudly on his cell phone while you eat at a restaurant or chewing with his mouth open, someone is going to cut you off in traffic- somewhere, some prick is drinking your milkshake. It happens. Have a drink. Likewise, there are assholes in the comments section. Deal with it.
If you can't handle someone on the internet making smartass remarks or don't have the ability to ignore them or deal with them, I have no idea how you function in society.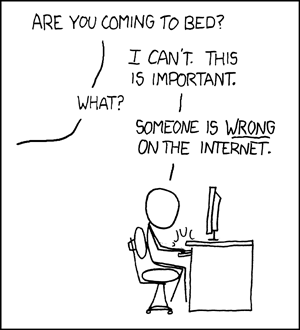 But that's your problem, and not mine, and I'm not going to let you make it mine.