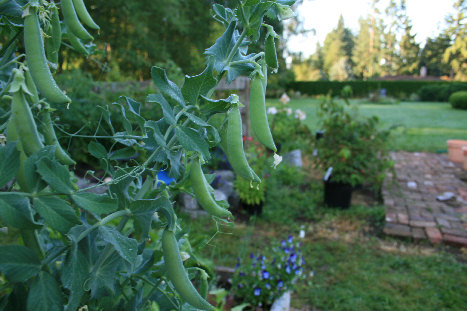 From commentor Opie Jeanne:
We live just East of Seattle, in Woodinville.
__
We woke up at too-damned-early o'clock because a flicker was pounding on the roof just after dawn. This would be amusing if it weren't for the real damage he may be doing to our fragile roof, which we can't afford to replace right now. I threw on some clothes and my husband put on a bathrobe so as not to spook the neighbors and we staggered outside and peered up at the second story. We could still hear him and decided he'd moved to the rear of the house, so we followed suit. Then we heard him on the North side of the house (hip roof) and as we moved that direction he panicked and flew away. In the meantime we had startled a very young rabbit on the front lawn and a fledgling robin in the back. I wanted a shot of the bunny but I didn't have my camera with me.
__
I took these photos after all the drama, hope you like them.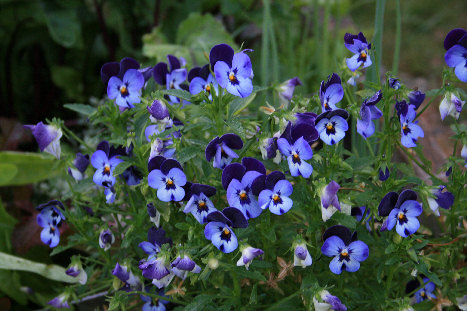 We bought this place at the end of August last year and it's 15 years old, but had been empty for about a year and the garden was neglected. We spent all of our time last fall and winter working on the inside of the house because the seller was a heavy smoker, and didn't get to the garden until after March.
__
We are just now starting to unearth things like a raised bed edged with broken concrete and buried under a huge mound of yard clippings, branches, weeds and trash, and a large clematis against the shed and in need of a trellis. We were afraid to clear some of the garden beds, other than pulling a few weeds, because we didn't know what was planted in them. I planted a couple of coreposis and some speedwell last fall, and every place I started to dig I hit bulbs. There were masses of tulips and daffodils in some of the beds this Spring, and nothing but weeds in others.