We're all happy the debate is over. Unfortunately, some of us are having a stupidity hangover: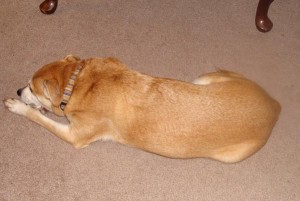 I've already implemented a strong plan that involves spooning, treats, and heavy petting (not that kind you sick bastards), so I hope she will recover quickly.
And I love that dog more than anything or anyone I have ever loved. Also, too. Sorry mom.