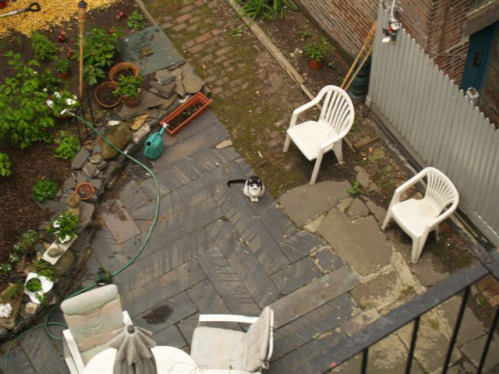 From commentor Carbon Dated:
My place in the East Village, far east, near Avenue D. Some of the attached pics were taken early in the summer. We live in an old house (pre-1850); two cats, who lord it over the backyard garden. Taken from the roof (4 story bldg) in late spring. That is C-Word, front and center.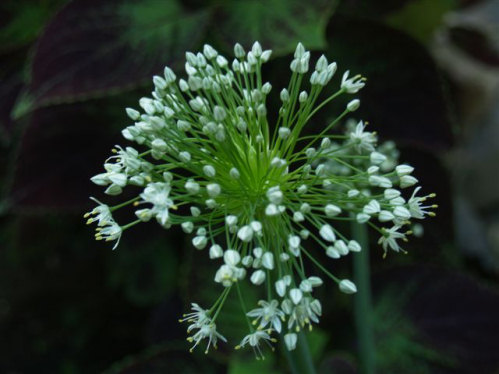 A garlic bloom. We don't eat anything out of the ground here, as we are assuming that, though the soil is very rich, it's probably larded with mercury, lead, and all manner of contaminants. This part of Manhattan is all land-fill.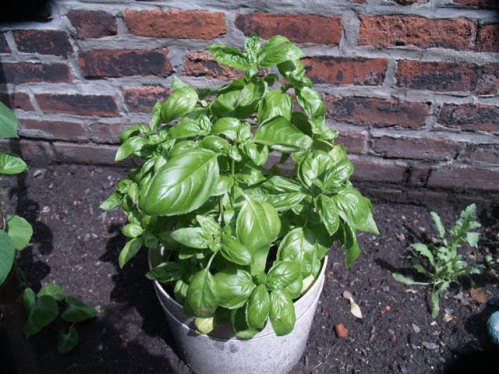 We do have basil, tomatoes, mint, hot peppers, and parsely growing in pots (in supposedly clean potting soil).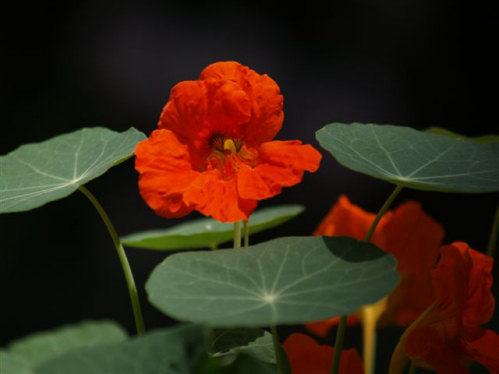 Nasturtium. The leaves are quite tasty in a salad (this too, in a pot).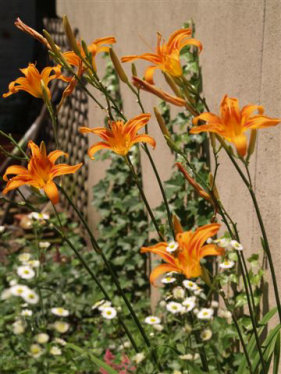 Tiger lilies and daisies. Both are "wild," as in not planted by human hands.
***********
Many thanks to Carbon Dated, who was not only first past the email post, but sent so many pics I'm saving the rest for another post. Thanks also to RossinDetroit, Jeanne, Feebog, Munira, Marvel — I'm drooling over your gardens & harvest! — and Shell, who sent a shot of her own little tomato thief.
__
Anybody have any advice about blueberry plants? Our yard should be the perfect environment for them, but the little wild plants that had been providing rabbit food along the western chainlink fence didn't survive its replacement, and I haven't had much luck with the dozen or so commercial bushes I've put in over the last three years. I'm wondering if transplanting them now instead of spring might make a difference…
__
How are everyone's harvests coming along? Who's putting in a fall/winter garden?