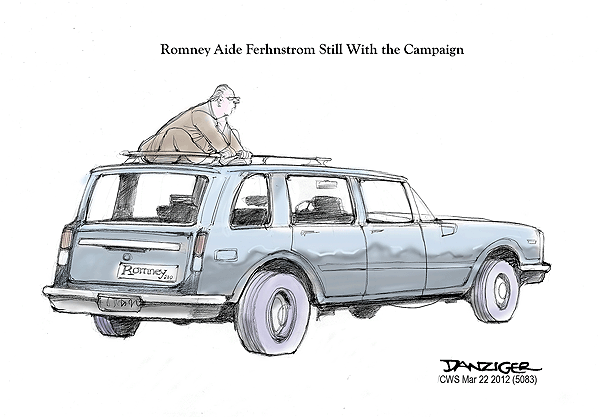 __
Traditionally, jesters are granted special privilege to tweak authority. Dave Weigel tracks down our latest benefactor:
The man who got the "Etch-a-Sketch" answer out of Mitt Romney's spokesman, the man who changed the political news cycle for 48 hours, the man who caused a 148 percent spike in a toy company's stock, was not a political reporter. John Fugelsang happened to be a guest on CNN's Starting Point, and Romney guru Eric Ferhnstrom happened to draw the straw that put him on that show. Some reporters, like Yahoo! News's Holly Bailey, had put Ferhnstrom on the record before talking about a post-primary reset. But the Etch-a-Sketch answer — ah, there was an analogy to remember.
__
"I've been catching all manner of hell from the right wing over this," Fugelsang says. "There's a lot of displaced rage that CNN would dare allow a comedian to ask a question — never mind that it was a fair question. They're just mad an artist got to ask it."
Apart from the wounded feelings of our Media Village professionals, what's on the agenda for the evening?