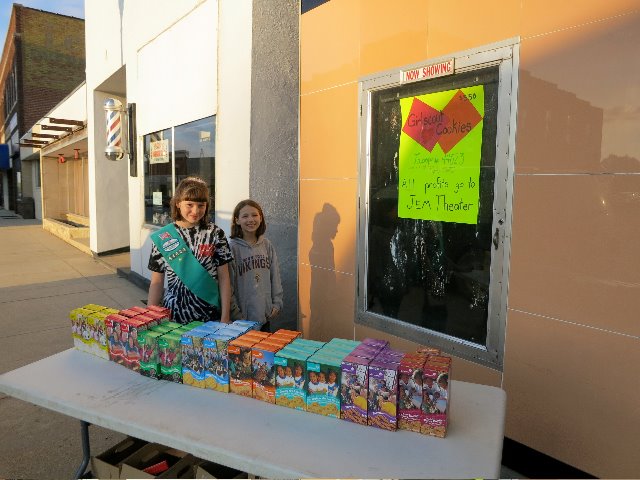 Here's an interesting piece about a single-screen theater in Harmony, Minnesota where the community pitched in with the theater owners to pay for a $75,000 digital conversion.
While digital projection allowed the major distributors to consolidate their power, it also offered a way to streamline and downsize exhibition. The 1600 American single-screen venues are especially vulnerable. For the industry, it seems, any part of film culture that preserves some history or takes root in a community is simply a nuisance. Michelle Haugerud puts it simply. "They don't care if we go out of business."
We have one single-screen theater left in Rochester. It shows double features for $5 with good, cheap popcorn and reasonably-priced candy. And there's always a chance that the theater cat will sit on your lap during the movie. It still projects in 35mm, and the owner, who's getting older, is trying to sell. My guess is that some community organization will help someone purchase it and do a digital upgrade, but that's by no means certain.
In my home town in the Dakotas, there are two single screens, an indoor theater that runs in the winter, and an outdoor drive-in which is open in the summer. I doubt the owners can afford to sink over $100K into a digital conversion, so it's only a matter of time before those go away.
(The photo is from one of the community fundraising efforts via Roger Ebert's Facebook).