I'm completely down with DennisG's post below on the return (did it ever go away) of Romney/Republican racism.  The only signs of progress I can detect are  first,  as we have  seen a lot lately, the Romney team just isn't that competent as racist scum — and the campaign's attack on the changes in welfare rules the Obama administration has advanced at the request (inter alia) of GOP governors has been relatively easily countered.  No vicious virtuousity here — just imagine Lee Atwater sitting down and having lunch:  he would have been spitting out the Romney team's metacarpals by 12:45.
And second, as DennisG rightly points out, it does seem that slowly, slowly, the Village is beginning to recognize the actual evil that lies within the choices the Romney campaign is making here.  One swallow does not make a spring and all that — but when, as Dennis notes, ur-Villager Dana Milbank chides Romney for overt racism.  Here's a passage that is, frankly, more blunt than I'd thought I'd see this election season from this particular pen:
What makes Romney's welfare gambit dispiriting is that, as a member of one of the most persecuted groups in American history, he knows more than most the dangers of fanning bigotry. Yet now he has injected into the campaign what has for decades been a standard device for race-baiting — a suspect move because welfare hadn't been on the radar screen.
Good on you, Dana!  Romney=Race Baiter.  Simple, clear, true.
But then there's this line:
This is my problem with Romney: He is a decent man, but he's too weak to stand up to the minority on his own side who are not.
Crap.  Just a steaming pile of that which emerges from the south end of a north facing horse.*  How would you define a decent person?  For me, it's pretty simple:  that would be someone who does decent things.**
That is to say:  I can't know, and nor can MIllbank, the true nature of Romney's heart.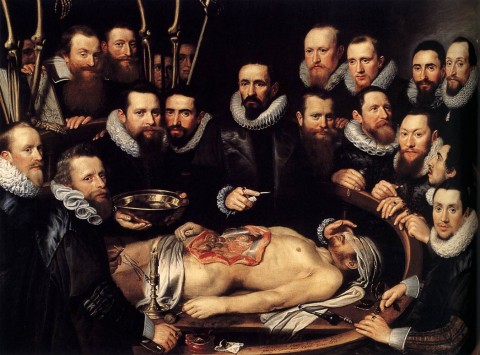 I'm not privy to how he thinks and feels in the long dark teatime of his soul.  And it doesn't matter.   Who cares if a slug believes himself to be St. Francis?  It's what happens when he or she actually does stuff in the world that defines their moral valence.  In case you were wondering, the residue of my religious training leaves me an acts not grace kind of person; whether or not that floats your boat as a doctrine of your faith, it seems to me that it is the only possible stance from which to weigh civic life.  No amount of predestination can turn, say, Dick Cheney into a good man.
And so it is with Mitt:
With the welfare attack, he is encouraging them [the indecent minority***]. After releasing the ad claiming Obama would "just send you your welfare check," Romney made the racial component official when his Republican National Committee hosted a conference call the next day with Gingrich, who, sure enough, reprised his food-stamp assault, telling reporters that "an honest discussion about dependency doesn't mean you're a racist." But what about a dishonest discussion?

Thursday, the RNC hosted a call with Santorum, who did everything but revive the "welfare queen" attack of the 1980s.

"What the president wants to do is turn back the clock and do what he has done with every single other entitlement program in this country, which is increase the number of people on it, increase dependency," Santorum charged.
To be fair to the He Iz Lerning Milbank, by the end of his column he does seem to get that when someone makes the same choice over and over again, eventually, you have to realize that it is what it is:
The week before launching his welfare attack, Romney told a group of donors in Jerusalem that "culture makes all the difference" in the "dramatic, stark" disparity between Israeli wealth and Palestinian poverty.

Saeb Erekat, an adviser to Palestinian Authority President Mahmoud Abbas, called the statement "racist."

Romney may not have meant it to be — but, as Santorum likes to say, this is a pattern.
Again, good on Milbank here for this save after the stumble above.  That's as close as I think it possible for a headliner at Kaplan Daily to out-and-out say that Romney is so desperate for power that he's perfectly OK with trading on hate to get there.
But it is really, really time to stop giving Mitt — or Santorum, or Gingrich, or anyone on the GOP side who does not explicitly condemn this nonsense (Paul Ryan….I'm looking at you) — the benefit of the doubt.
You use bigotry as a campaign tactic?  Then you're a hater…and not to be trusted anywhere near the levers of government.
Factio Grandaeva Delenda Est.
Bonus soundtrack:
<div align="center"><iframe width="420″ height="315″ src="http://www.youtube.com/embed/adT9TCA0DZw" frameborder="0″ allowfullscreen></iframe></div>
*Horse HoHos as we used to refer to the stuff as kids.  Just thought I'd share that with you.
**We are all human, and hence fallible, so this isn't a sainthood standard:  good folks will act in a range of ways, not all of them exemplary.  The issues are what do they strive to do as a default impulse to action…and much more importantly, on balance, how their actions tote up.
***How does Milbank know that those to whom Romney panders are the minority in the Republican party? Could be, I guess — but given the decades-long series of choices to anchor the party in white Southern resentment, I'd say that's an assumption not in evidence.  Were I Milbank's editor I would have corrected that line to Romney's "too weak to stand up to those in his party who are."  This is a quibble — except it's not.  One of the most damaging tropes in elite journalism these days is the lazy and/or unconscious weave of "knowledge" that is in fact unknown into the fabric of a piece.  Once assumed, it requires no interrogation by the writer…and bullshit takes on just that little bit of added authority by having become a "fact" within some MSM journal of record.
Image:  Michiel Jansz. van MIerevelt, Anatomy Lesson of  Dr. Willem van der Meer, 1617