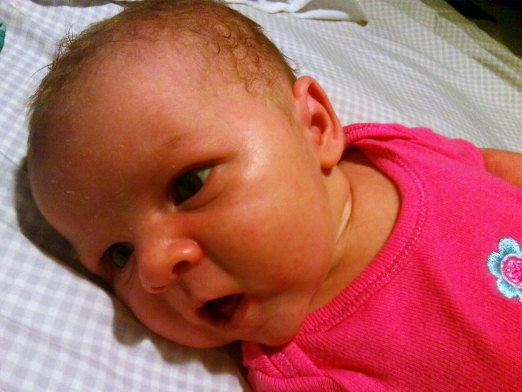 From long-time, variously-elaborated commentor Mumphrey:
Some of the commenters had asked me to send pictures of our new baby, so I'm sending a few. Rose was born at 11:00 on August 7. She was 18 inches long and weighed seven pounds and four ounces. Her big sister Ella, who is five, is thrilled to have a baby sister of her own, and I send one of her next to her new baby.

Adiós, Mumphrey O. Yamm, et al.