Here is young Cole, being adorable. Because that is what he and all other babies do, so we don't kill them when they break someone's nose in the library when they are sophomores and get banned from the library for the entire year (mom's reaction- "at least you didn't hit him in the bathroom") or get kicked out of school for mooning people off the back of the swim team bus or get arrested for public urination and have all the students and colleagues at their father's college think that he was the John Cole written up in the local newspaper (and not me, the guilty party) for urinating in public or misbehave and run through town with dad chasing while a certain young punk yells "You're old, you can't catch me fat man!"
Wait. You mean this doesn't happen to all kids? Shit.
At any rate, young Cole: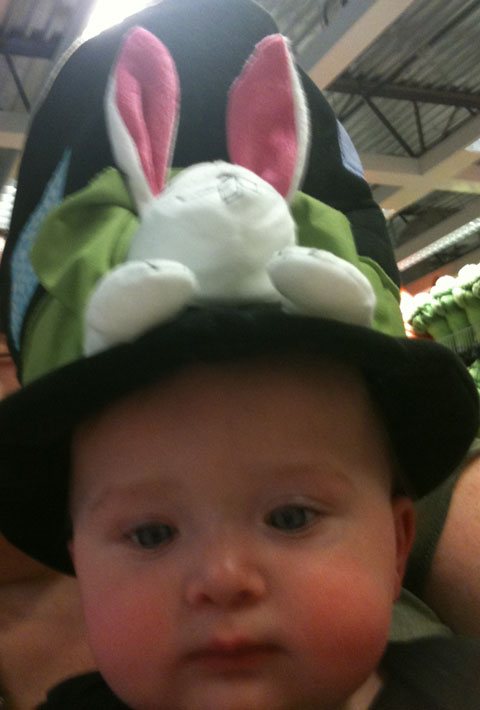 While I like his parents and hope he is a good kid, I see rosy cheeks like that and see all kinds of ornery. Ornery I can identify with.