You know you have a problem when even the first runner up in the John McCain Get Off My Lawn Steeplechase — Tommy Thompson — has a better handle on setting standards for his kids than does the Party of Family Values nominee for president, W. Mitt Romney.
I know that the Thompson fils "apology" for going birther on the President was weak sauce indeed, but still, Thompson père was sufficiently engaged to assert a family norm:
Later, however, the campaign sent a statement: "The Governor has addressed this with his son, just like any father would do. Jason Thompson said something he should not have, and he apologizes."
Flash forward to aspiring punk Tagg Romney, and that now-familiar bit of macho posturing (via GOS):
Bill LuMay, WPTF talk radio:What is it like for you to hear the President of the United States call your dad a liar?

Tagg Romney: Well, you want to jump out of your seat and rush down to the debate stage and take a swing at him.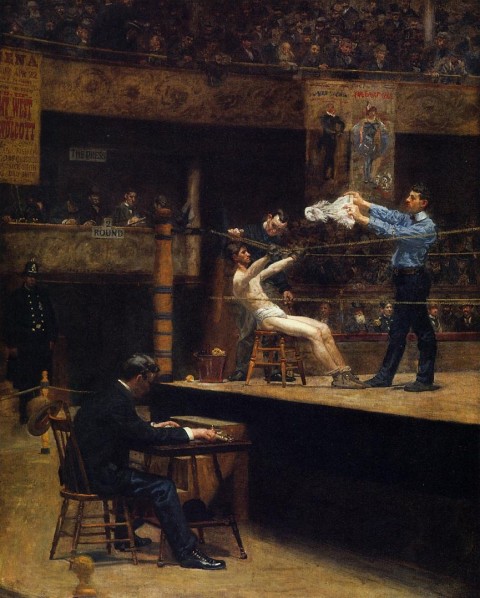 Before getting into the meat of the parenting failure here, let me point you to a completely imagined footnote to capture my contempt for the kind person who utters such utterly safe, after-the-fact macho stylings.*
Now, back to our regularly scheduled programming:
Ta-Nehisi Coates, who has been killing it on his blog lately, nails the brute fact that lies behind Tagg's stated desire to beat down that African-American guy who had the temerity to speak to his father without the requisite deference.
It's worth trying to imagine any black man associated with a credible black candidate for the presidency, joking about beating down the incumbent president of the United States. Racism isn't just in what you do and don't say, but in the terrain you walk. It is baked in the cake — a fact which is hard to understand when you are the party of white people.
In a follow up post, Ta-Nehisi allows Romney's defenders to make his point. Katrina Trinko, writing at National Review, presented an alternative argument to rebut claims of racism.  Her take: lighten up, everyone. It was just a joke.  Both sides do it:
In Wisconsin, I asked her [Michelle Obama] if she was offended by Bill Clinton's use of the phrase 'fairytale' to describe her husband's characterisation of his position on the Iraq war. At first, [Michelle] Obama responded with a curt 'No'. But, after a few seconds, she affected a funny voice. 'I want to rip his eyes out!' she said, clawing at the air with her fingernails. One of her advisers gave her a nervous look. 'Kidding!' Obama said. 'See, this is what gets me into trouble.'
Ta-Nehisi's response:
To point out the obvious, the phrase "black man" was not accidental. In America black men, specifically, enjoy the stereotype of being hyper-violent — one which

regrettably spans

the political spectrum. Michelle Obama is many things. "Black man" is not one of them.
Obviously (at least I hope so) I'm with Ta-Nehisi here.
Tagg's bluster comes directly out of that haze of untouchability and unchecked agency that is the point of secure privilege.  Only those with unencumbered access to power get to say stuff like that — and the "boys will be boys" line of those making excuses for the insufferable Tagg is exactly the form in which privilege maintains the world view that makes such unearned goods available to those on top.  One can't imagine a black man getting away with bragging about wanting to strike a white president because to do so violates all we know in our bones about the way power and authority is divided in this society…which, of course, is exactly what makes Obama so important, and so threatening to those for whom the end of the assumption of white privilege is unacceptable.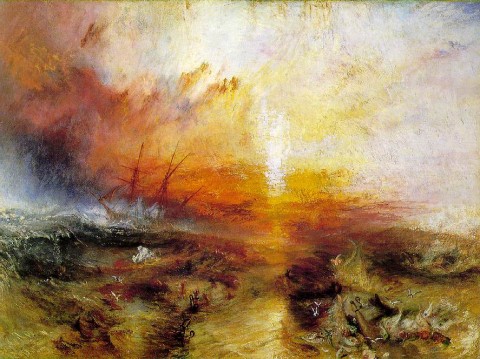 There's more than just race at play, to be sure.  Class is a big thing here, at least as I see it.  As I say below, we've all encountered a Tagg — all noise and fury after it's wholly safe to bluster. But there's more than just barroom courage here (or, in deference to Tagg's beliefs, I guess I should say soda-fountain fortitude).
Tagg Romney has never had to face a moment of material uncertainty — much less want — in his life.  He spent his life in the company of those similarly fortunate, or those who defer to his material and status advantages.  He gets to think that whacking someone — anyone, not just the President — is perfectly routine reaction to his frustration because no one in his charmed circle has ever dared to school the young prince.
You don't get this kind of nonsense unless the speaker is at some critical emotional level unaware of the meaning his words — and such obliviousness is born of the bubble in which class advantage secures and imprisons you.
And that's where the Romney parents' failure comes in.
I known some seriously wealthy people, and count as good friends some of their number.  I know their kids.  I've seen what you do when you want them to grow up right.
The essence of the lesson:  manners.
Simple as that. (And yeah, I know I'm channeling my inner fogey.  Live with it.)
Regard for others; awareness of the debt of gratitude and obligation of respect due to those whom you encounter along the way; acceptance of the duty of courtesy you owe both strangers and your own — hell, just remembering to say thank you for the most anonymous of services, the busser filling your water glass or whatever.
The purpose is not simply to reward a favor done, nor to recognize some stranger momentarily encountered, nor even to inculcate an awareness of the degree to which you depend on, say, those who clothe you and feed you and keep you warm (though all of these are damned important).
Rather, the ultimate reason parents try to teach their kids the basics of social interaction is the same behind the instruction in basic training:  the sergeant puts you through the repetition of drill not because troops in combat use parade-ground manoeuvres, but because the system aims  to create a world view, a set of mental reactions that don't have to be thought; they're just part of who you are.  And as a parent, you — I! — want my kid just to know that other people matter, and never have to step through to the understanding that those folks out there are real, and that they exist in relationships to him that impose obligations on everyone involved.**
Tagg somehow missed that lesson.  The words are his, and he owns whatever scorn and disgust he earns with them.  But Tommy Thompson understood at least this much:  that it was his job to say both that his son's words were not acceptable: not as public discourse, and — crucially — not as part of his own family culture.
Mitt's reaction to Tagg's tantrum?
…
…
…
[Crickets]
I'll leave it to others to decide what this tells us about a man who would be president.
*Here it is:  anyone who's been out and about even a little has run into a guy like Tagg.  He's the fellow with store-bought abs who's watched the entire Mel Gibson filmography who when he gets really, really mad, throws his chest out, spreads his arms wide, fists forming, bends his elbows — ready to grab — and tells his friends "hold me back!"
And then again:  "really guys, I'm ready to go for him, better hold me back.  Hold me."
And then his makes his  strain and his face twists.  He shouts something and his buddies tug a little on him.  He shrugs, as if breaking a way — but not too hard; never too hard. And then he lets himself be led away, telling anyone in earshot how that other fellow was lucky, lucky, that the gang wouldn't let him get into it.
Chickenhawk, in other words. Coward, in a party that seems to thrive on an endless supply of those hollow men who talk the talk but never walked the walk.(Why yes, five-deferment-shoot-your-friend-in-the-face-Dick Cheney, I'm looking at you. Why do you ask.  And at your codpiece too, Mr. Bush.)
Tagg's a punk, and all I can think when I look at his image is how much I'd like to take his lunch money.
****An aside:  my son came home from school yesterday telling me about how he and his best friend were trying to get a couple of other kids they know to stop taunting and goading their classmates.  He was upset that the teachers monitoring recess weren't on the case, but he wasn't letting it slide to them either.  I couldn't have been more proud. (Though my wife did send off an immediate email to the proper folks, of course.)
Images: Thomas Eakin, Between Rounds, 1899
J. W. M. Turner, The Slave Ship, 1840.  I think I've used this painting before, but hell — it's a truly great work of art, and I believe it's important to remember as best we can the sustained, lethal violence at the heart of the history of race in America.  Turner's picture does that better than any words of mine could.  So you get to look at it again.